To remain competitive in a tight job market, retailers need to attract, invest in and keep engaged, knowledgeable employees
Sleep Savvy offers these practical suggestions for talent recruitment, education and retention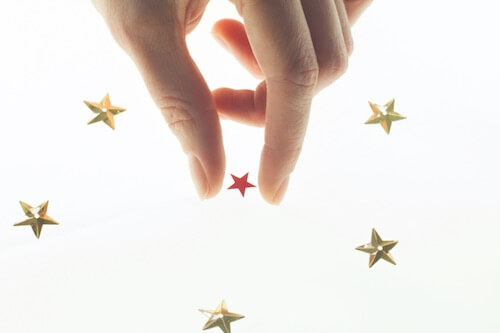 Customer experience. It's among the buzz-worthiest phrases in retail these days, referring to everything from store décor that wows shoppers to intuitive e-commerce sites that make buying a mattress a matter of a few clicks.
But at the core of any good customer experience are people — the people who work for you and provide the kind of product knowledge, sales expertise, delivery service and complaint resolution that makes customers return to you again and recommend you to others.
"Our data show that experience is increasingly a priority for consumers. This doesn't mean roller coasters and a dance mix soundtrack. Experience is about helping a consumer relish the purchase process from discovery to education to curation to transaction," says Greg Portell, lead partner in the global consumer and retail practice of A.T. Kearney, a Chicago-based global management consulting firm.
An engaged, eager and well-trained staff is critical for any retailer but even more important to brick-and-mortar operations, which can define themselves against online competitors by the personal, knowledgeable service their retail sales associates provide.
"Shoppers who prefer efficient experiences will almost always prefer online options. But physical retail has an inherent advantage over online commerce when associate staffing is done right. As the frontline touchpoint between consumers and retailers, knowledgeable, nice and resourceful associates can tip the scales. Effective sales associates can increase share and size of the basket," Portell says. His comments appear in a recent A.T. Kearney report on hiring for the upcoming winter holiday season but apply to retailing year-round.
To make sure you have the strong staff you need, particularly at the RSA level, we're going to do a deep dive into hiring, training and retaining talent. Follow our guidance, and you'll assemble the all-star team that will lead you to success.
Hiring: Wanted: Only the Best
If you have job openings right now, you've got plenty of competition when it comes to attracting the most motivated and skilled workers. The U.S. Department of Labor reported a 4.4% unemployment rate for the retail sector in July, down from 4.5% in June. And over the summer, a number of retailers, fearing intense competition for seasonal help, announced they were starting to hire early for this year's winter holiday season.
The tight labor market means it's not just job seekers who need to polish their resumes, experts say. Employers, too, need to put themselves in the best light. To put it another way, to attract outstanding candidates, you need to be an outstanding employer.
PageUp, a maker of human resources software based in Melbourne, Australia, with U.S. offices in New York, says in a May 2018 blog that today's workers want many things from a company, including:
a workplace that will contribute to their professional development

leaders who believe employees are important to the company's success

fair compensation

g

ood opportunities to develop skills and advance

recognition for their performance

a corporate vision that resonates with them

a promise that their ideas will be valued

products/services that equal or outperform those of competitors.
It's a long list. How do you measure up against other retailers in your area who are hiring?
As an employer, you've also got to put "yourself out there," much like relationship experts advise daters to do. John Sullivan, a professor at San Francisco State University, author and speaker specializing in talent management, advises employers to make themselves highly visible on social media.
Encourage both managers and employees to post positive stories about your company on their own social feeds, he suggests on his website. "Include stories about new technology, employee successes, and innovative products and services. Continually provide your employees with these compelling stories," he says. "Also, consider rewarding an employee with a $25 Starbucks card whenever any new hire acknowledges that they found out about your firm from one of the employee's social media posts."
Similarly, Kevin Walker, senior director of field marketing at Indeed, an Austin, Texas-based job search and hiring firm, recommends companies "take control of your own story." "Don't leave it to others to talk about you online," he says in a March 2018 blog post. Indeed and other online search sites have company pages that "can help you tell your organization's story and showcase what makes it such a great place to work," he says.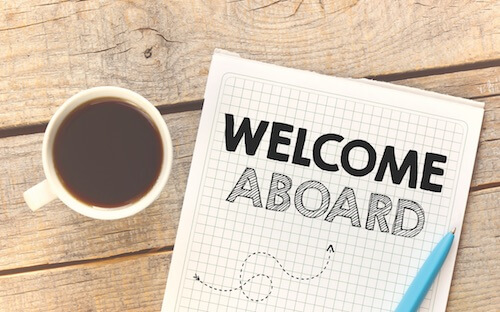 Here are other tips for attracting, interviewing and selecting your next great hire:
Enticing candidates
Cast a wide net.

List your openings on online job boards and in classifieds (Indeed, CareerBuilder, Monster, Craigslist, etc.) but also post on your company's social media feeds, including Facebook and LinkedIn, experts say. Look for outstanding RSAs as you visit other retailers and ask if they are interested in a new opportunity. Encourage current employees to refer candidates — and offer a small reward if you end up hiring someone they recommend.

Sell the job.

Indeed suggests companies focus on including "clear, descriptive job details" in job descriptions while avoiding trendy buzzwords. "In general, avoid jargon and shorthand that people outside your company wouldn't understand," the job search site advises. All job descriptions should include job responsibilities (day-to-day functions and "the eventual employee's goals"), your requirements (experience, qualifications, degrees and certifications) and the rewards you offer (compensation and benefits, including salary and health insurance, but also other perks, like product discounts).

Make it easy for applicants.

"When competing for candidates, you can't afford to lose out because of a difficult or outmoded application process. Meet applicants where they are by getting on mobile and streamlining your application to make it simple, quick and intuitive," Indeed's Walker advises. "Try filling it out yourself — if you get frustrated by the process, then chances are your candidates are having the same experience. If so, it's time to take another look at how you can make it faster and more efficient. Treat applicants like your best customers."
The interview
Do a group project.

We love this idea from the Container Store, which hires only 3% of its applicants, according to a 2016 blog written by Joanne Cleaver for Monster, a search and hiring firm based in Weston, Massachusetts. The retailer conducts group interviews as store tours, which gives hiring managers an idea of how candidates interact with others. Candidates who do well in that setting are invited back for more formal one-on-one interviews.

Keep candidates waiting (for just a minute or two).

Deborah Fowler, chair of the Retail Management Program at Texas Tech University in Lubbock, Texas, tells Cleaver that retailers should begin assessing applicants the minute they walk in the door. "Retail has lots of downtime and involves a lot of housekeeping, as well as routine customer interaction. Does this candidate intuitively hold the door open for a customer? Straighten something on a shelf? You are looking for someone who is attuned to such details," Cleaver writes.

Find the flaw.

"If an applicant is telling you everything you wanted to hear about their abilities, successes and how they'll put that to work with you, find something not to like about them," says Bob Phibbs, chief executive officer of The Retail Doctor, a consulting firm based in Coxsackie, New York, in a 2015 article on his website. Phibbs suggests asking such candidates a question about a time they didn't do something well, for instance provided poor customer service or failed to close a big sale. "The great employees can pinpoint such a time and tell you what they'd have done differently or how it was resolved," he says. "The poor employees will just tell you it never happened."
Making the right hire
Take a pause.

"You've had that experience when you meet someone who just clicks. Don't hire on the spot," Phibbs says. "Have them call you back at 4 p.m. the next day. After you've called their references. After you've seen other people." But in a tight labor market, don't wait too long or your preferred candidate may have taken another job.

Bring back your best.

"Because retail traditionally has a significant turnover rate, it's common to lose employees for a variety of reasons," Sullivan says. "Fortunately, there is a high likelihood that some of your top-performing former employees would love to return when their conditions change. They are great hires because you already know their performance and that they fit with your culture. Periodically reconnect with your best former employees to determine if they're willing to return." Sullivan also suggests revisiting "silver medalist candidates" — those you nearly hired the last time you were recruiting. "You already know them and their interest. And after a six- or 12-month delay, they are now likely to be more skilled and experienced," he says.

Always be hiring.

With retail turnover rates, it's important to always have a list of good candidates on hand. PageUp says that "building a pipeline of passive candidates or keeping in touch with people who have applied for roles in the past or walked into stores to hand in their details is an excellent way to fill roles quickly and at a lower cost."
Training: Teach Them Well
Training is critical for all employees, whether they maintain your website or manage your financials. But educating and equipping your in-store RSAs, in particular, with the skills they need to sell more and better bedding could be the difference between staying in business or closing your doors.
"Instead of offering more discounts to try to make the sale, smart retailers take the money they would have gifted shoppers and put it into retail sales training for their crew," Phibbs says. "That training pays back every moment of every day and with every customer."
In fact, Phibbs deems retail sales training "the only sustainable marketing program for brick-and-mortar retailers" because untrained employees can't be successful. And if your RSAs aren't successful, you won't be either.
The Friedman Group, a sales training and retail management consulting firm based in Lenexa, Kansas, argues that training also reduces turnover, shrinking your overall hiring and onboarding costs.
"The single biggest reason for turnover in a retail store is the employee's inability to feel or be successful," the Friedman Group says in a 2016 blog post. "And the single biggest reason employees are not successful goes back to how they were (or weren't) trained."
Start immediately — and never stop
Successful retailers have a two-pronged approach to training that starts with onboarding, which gets new employees up to speed on your company's policies and procedures. That initial training also should cover your preferred selling method and the basic product knowledge they'll need to do their job. Ongoing training focuses on improving selling and communication skills, deepening product knowledge and learning new technologies. Ongoing training should be regularly provided to all employees, regardless of tenure. Such training boosts store sales and helps your staff hone their skills to earn more money or otherwise advance in their careers with you.
Don't rush any part of the training process. Phibbs calculates that basic onboarding for RSAs takes five to 10 hours. Training new hires on your top 25 best-selling products will take an additional 10 hours, he estimates. "The time it would take to master that content on the sales floor with role-playing, trial and error with shoppers, and comfort level of the learner, however, would be closer to 30 to 40 hours," Phibbs says. It's an enormous, but important time commitment.
"Training is not something to get through. It's not as easy as passing a simple test," Phibbs adds. "Training is the heart and backbone of your retail operations."
Your training program can be a mix of several types:
classroom instruction
online lessons
in-person, on-the-floor "shadow" training with managers and other RSAs
product demonstrations by vendors
field trips to manufacturers' facilities.
And don't forget role-playing, Phibbs says. "Many employees say they hate it, but any trainer worth their pay loves it," he says. "That's because the value of role-playing isn't the employee in front of the group trying to see what they learned, but rather it is the whole group seeing themselves and learning not to make the same mistakes."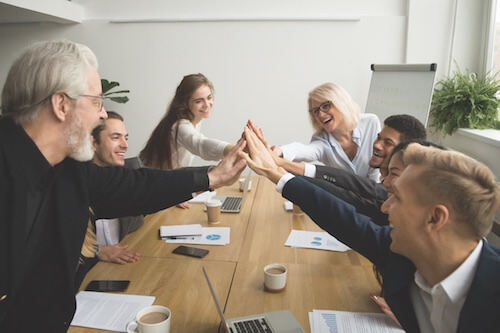 Here are more tips from training experts:
Start with success.

"New hires may go home after their first day at work and feel very frightened about whether they will be able to succeed at this job. They need to feel that they have been productive and accomplished something," the Friedman Group advises. A first day of classroom-type learning or shadowing a manager is not ideal. Help new hires master a task or two. "By giving them a chance to do something instead of just learning all day, their confidence will be raised," the Friedman Group notes. "They will come to work the next day with enthusiasm, not anxiety."

Go slowly and logically.

Taking a new job is overwhelming: Simply learning a different route to work or remembering co-workers' names takes a good bit of brain power. So, don't expect new hires to master everything immediately. Structure your training program in a way that employees have time to master a few critical tasks or learn bits of vital knowledge before you give them new information. "When you learn to type, you are taught the use of only a few keys at a time, and you practice those before you move on to adding more keys," the Friedman Group says. Ongoing training also should be offered in short bursts.

Focus on the customer.

Approach training your employees as they should approach their day's work — focused on the customer. That means communicating to your staff what customers expect from you in terms of service and product selection, says David Goodwin, principal of Retail Training Services, a training firm based in Leesburg, Virginia. Taking it a step further, help RSAs "understand and uncover the buying process of your customers," Goodwin says in an article on the company's website headlined, "Seven Best Practices to Improve Your Retail Sales Training Program." What motivates people to start looking for a new mattress? Why do they choose your store over the competitor down the street? Your staff should know the answers to those questions.

"Show me."

The Friedman Group recommends including a "show me" step in every part of your training program. Demonstrating competency buoys the spirits of employees and shows trainers they've mastered the task or concept. "Whether done by role-playing, having the new hire demonstrate a task while you observe, or quizzes, the result is still achieved," the Friedman Group says.

Make it matter.

"Focus your retail sales training on topics that solve common issues that your sales associates encounter," Goodwin says. "This could include how to handle common sales objections, how to deal with difficult customers or properly preparing the store for selling."

Turn every day into training day.

Phibbs suggests holding a huddle at the start of every day. "Give them one aspect of selling they can all focus on that day," he says. "At some point, it's not so much we need to be taught as much as we need to be reminded." Similarly, when something goes wrong — a customer is unhappy or a sale is lost — use it as an opportunity for on-the-spot training. "Make it a learning exercise and ask the associate what they could have done differently," Phibbs says. "Don't do their thinking for them; make them make the connections in their brains. It does them no good to just listen to you talk."
Retention: Don't Go!
Are you having trouble keeping good employees? Retail turnover rates have been on the rise, even with the tightening labor market.
A 2016 Korn Ferry survey found a turnover rate of 65% among hourly store employees — the highest among all retail worker categories. That's up from 57% the prior year. The overall turnover rate in the retail sector was 23% in 2016, up from 21%.
"We haven't seen retail turnover rates this high since before the Great Recession," says Craig Rowley, a senior partner specializing in the retail industry for Korn Ferry Hay Group, a Los Angeles-based consulting firm specializing in human resources strategy. "Decreasing unemployment rates make competition greater, and as retail sales rise, retailers are hiring more people and increasing starting salary rates to lure employees away from their competitors."
After you've invested the money, time and energy into hiring great candidates and training them to be outstanding employees, you don't want them to leave — especially if they head to a competitor. Your employees are among your most valued assets, and a 2015 Bloomberg study calculates the cost of hiring and training a replacement retail worker at nearly $3,400.
"It may seem impossible to retain good employees in the retail industry. It's common for good employees to get snatched away for a little extra pay or a promotion. It is important for your business to find ways to keep your good employees right where they are meant to be — with you," writes Chris Coopman for Business, a website offering advice, services and tools for small businesses. Coopman is a former sales associate and manager who now researches and teaches leadership behavior.
We know many mattress retailers who understandably boast of having managers and RSAs who have been with them for decades, yet even those retailers need to work to keep valued employees on the team.
Money talks — and keeps them from walking
A key way to retain workers is to pay them what they are worth. We all work for money — when we do what we love without pay, it's called volunteering or a hobby.
Even otherwise happy employees will leave if they can't live comfortably on their pay or don't feel their compensation reflects their value to an employer. A number of states and municipalities have raised minimum wages above the federal rate of $7.25 an hour, and big retailers, including CVS, Costco and Target, have earned headlines for raising their own minimums. But Richard R. Shapiro, founder and president of The Center for Client Retention in Berkeley Heights, New Jersey, notes that the wage gains aren't being felt by midlevel workers. (See chart on page 13.)
Retailers who are spending their limited dollars on extensive marketing campaigns and store makeovers to improve the customer experience are doing themselves a disservice if those things come at the expense of adequately compensating employees, Shapiro says. "If a retailer is focusing on increased traffic, but not investing in their staff, it's a waste of resources," he says. "Getting customers to visit your physical locations makes sense, but not having experienced help to leverage the brick-and-mortar asset doesn't compute."
Review how you pay your employees, especially RSAs and store managers. Is it time to increase their base pay or commission rates? To give bonuses to your top performers?
"Regular raises and bonuses are an important way to keep your best employees happy and decrease the chance of them looking externally for more money," writes Lauren Ufford in a 2016 blog for Shopify, an e-commerce platform for retailers based in Ottawa, Canada.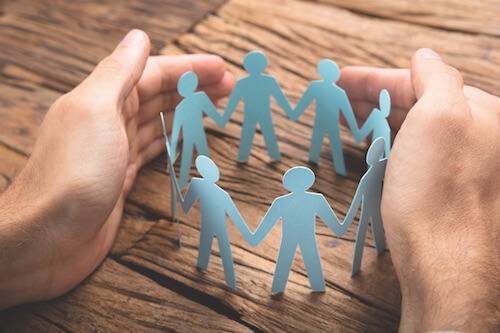 Here are other ways to retain your best workers:
Make scheduling simple.

Retail schedules are notoriously tough: Don't make them unpredictable or unfair, too. To the best of your ability, consider employees' shift preferences and strive to accommodate them. It helps to use scheduling tools that are collaborative and transparent, recommends Retail Customer Experience, a retail-oriented website operated by Louisville, Kentucky-based Networld Media Group. "By letting associates share their shift preferences and volunteer for unfilled hours, retailers can boost morale and drive up retention," the company says in a 2018 blog post.

Don't derail your workers.

A quick learner or natural-born RSA can make longtime employees nervous about their own performance. "Some leaders and threatened co-workers may even sabotage the new employee from the beginning," Coopman says. "Resist this urge and stop anyone else's efforts to derail the new employee. … Remember, these types of employees are assets, and they'll help you look good, as well."

Help your staffers succeed.

Store owners and managers should know their employees' goals and help them to reach them, Coopman says. "If their goal is to be a manager one day, then start grooming them for that," he says. "Does it mean that they won't be with you forever? Maybe. It also means that you are helping them succeed, and they will work harder for you because of it." In fact, "employees thinking about leaving an organization often state that they feel stuck in their current role," Ufford says. And they'll leave to advance their careers. "So, give your employees a clear path to climb the proverbial ladder," she says. "Have regular discussions about opportunities within your organization, make a sustained effort to promote internally and consider offering mentorship programs to pair up employees so they can learn new skills."
Perk people up.

What can you offer employees beyond compensation and solid benefits? Perks. Discounts on sleep products and a nap room make perfect sense at a mattress retailer, but what more could you provide? Learn what other retailers in your market offer and ask your employees what would be most valuable to them. "Aside from helping you attract the best talent and differentiate yourself from all the noise, a great company culture helps you retain talent and increase productivity, as well," Ufford says. "… Not every company is the same and can offer the same perks, but there are ways to increase employee engagement and well-being, big and small. From holiday get-togethers to employee of the month programs and team-building sporting events, there's an infinite number of ways to reward your employees that work so hard."
Must-Ask Questions for RSA Candidates
When interviewing candidates for retail sales associate positions, be sure to ask these key questions — or variations of them, writes Joanne Cleaver in a 2016 blog for Monster, a global search and hiring firm based in Weston, Massachusetts.
What attracts you to our company?
What good experiences have you had with our store/brand?
What bad experiences have you had with our store/brand?
How do you handle conflict with a co-worker?
How do you handle an unhappy or disappointed customer?
How do handle conflicting priorities, say when the phone rings and a customer walks in the door at the same time?
Shake Up the Interview Process With Offbeat Questions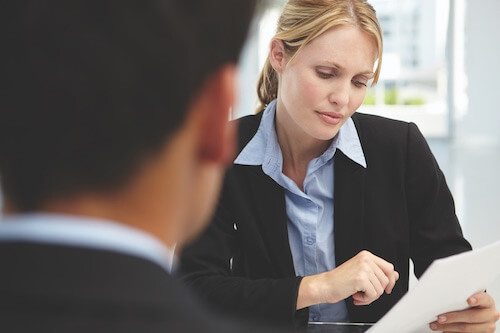 A couple of years ago, the business magazine Fast Company compiled a list of interview questions that help candidates show their creativity and give hiring managers a new window into prospective employees' personalities. The following queries come from the job recruiting services Flexjobs, Glassdoor and Vault, plus question-and-answer website Quora. Try working one or two into your standard interview process and see what you learn.
Are you more of a hunter or a gatherer?

What do you think about when you're alone in your car?

What was the last gift you gave someone?

What were you like in high school?

What's the last thing you watched on TV and why did you choose to watch it?

Any advice for your previous boss?

Tell me something about your last job, other than money, that would have inspired you to keep working there.

What do you want to be when you grow up?

Pretend you're our chief executive officer. What three concerns about the company's future keep you up at night?

If I were to hire you for this job and I granted you three promises with regard to working here, what would they be?

I

f you don't get this job, what's your backup plan?

What inspires you?

Teach me something I don't know in the next five minutes.

What are you known for?

What's the most interesting thing about you that we wouldn't learn from your resume alone?
Take Advantage of Our In-House Expert
In every issue, Sleep Savvy brings you the expertise, advice and encouragement of veteran sales trainer Gerry Morris. You easily can browse Morris' past columns by visiting our website, SleepSavvyMagazine.com. Click on Workshop, then Sales and then Gerry Morris or type Gerry Morris into the search field. You also can check out his latest book, "Mattress Matters," which compiles his past columns into a single handy guide. You can purchase it and Morris' earlier books, "Sell More Beds Guaranteed!" and "Spring Training," by visiting SellMoreBeds.com.
Training Resources
Unless you have the wherewithal to employ a full-time trainer — and in some cases, even if you do — you may need help crafting or revamping your in-house training program. And everyone can benefit from a fresh perspective or in-depth expertise on specific topics or products. We've rounded up some resources to help:
Mattress industry-specific programs
CertiPUR-US Certificate Course:

CertiPUR-US, a certifier of polyurethane foams based in Rochester Hills, Michigan, offers a 20-minute, online training course to help retail sales associates talk "with confidence and credibility" about the certified foams contained in sleep products they sell. After passing the quiz at the end, you can print out a certificate. The course is available at CertiPUR.US/CertificateCourse.

Sleep Geek:

Sleep Geek, an online educational community for retail sales associates and retail managers, was launched in 2010 by Carthage, Missouri-based industry supplier Leggett & Platt Inc. Sleep Geek posts blogs, podcasts (with the "Dos Marcos" hosts Mark Kinsley and Mark Quinn) and other information about sleep and sleep products. Its Geek University provides online retail sales training specific to the bedding industry.
General retail training
RISE Up:

The Washington, D.C.-based National Retail Foundation and more than 30 leading retailers joined forces to launch RISE Up, a training and credentials program that helps entry-level job seekers develop meaningful retail careers. The three-part training includes Retail Industry Fundamentals, which is geared toward entry-level retail associates and first-time job seekers, and the Customer Service and Sales curriculum, which helps RSAs hone skills related to frontline retail work. The third component, the Advanced Customer Service and Sales credential, is designed for sales and service associates looking to expand their skills in retail.
Digital training tools
In a 2017 blog post for Shopify, an e-commerce platform for retailers with headquarters in Ottawa, Canada, Lindsey Peacock offers a roundup of other tools and software retailers can use to build their own training programs. The resources include:
Lessonly:

This software/app allows for training employees at multiple locations. "While Lessonly wasn't exclusively developed for retailers, the tool definitely has great applications for training in this industry. You can use Lessonly to create everything from a robust employee handbook up to a management training program," Peacock writes. "Lessonly is one of the fan favorites among retailers who use e-learning platforms for training. And its strength is the ability for trainees to complete lessons from anywhere — so there's no need for merchants to restrict training to work hours."

MindFlash:

This online learning software allows retailers to create their own training courses for employees. "Similar to Lessonly, MindFlash is a learning management system that enables merchants to create their own training course and administer it to new staff members," Peacock says. "Trainees can access the modules from anywhere, and it's easy to integrate components like section quizzes and social learning, and get real-time progress reports."

Retail Sales Associate Certification:

This training and certification program is administered by the Retail Council of Canada and covers a broad range of general sales topics. "The course includes reviews of customer services, sales, inventory, security, safety best practices and maintaining your store's appearance. In addition to going through the lesson plan, a wannabe-RSA must pass a multiple-choice exam and log 600 hours working as an RSA to earn this title," Peacock writes. "While this program targets more entry-level staff members, the Retail Council (of Canada) also offers a similar online Certified First Level Manager course."
Listening Tour: Regular Communication Helps With Retention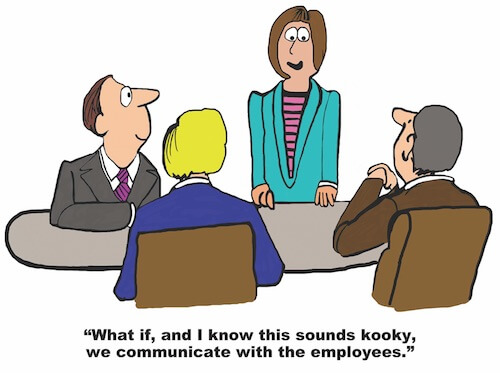 Regularly checking in with employees makes them feel listened to and understood and can go a long way toward keeping them satisfied with their jobs.
Lauren Ufford suggests using a combination of communication styles to stay in touch with employees. The key is to talk regularly so that it feels natural and addresses problems before they get too large, she writes in a 2016 blog for Shopify, an e-commerce platform for retailers based in Ottawa, Canada.
One-on-one meetings:

"Regular one-on-one meetings between employees and supervisors are a great way to check in, get a feel for what's going on and provide a platform where employees feel like they can have a discussion," Ufford says. "Just having a set time to talk with their supervisor can put employees at ease and prevent built-up frustration."

Employee surveys:

These gauges of employee satisfaction work best for larger retailers and can work well because they provide workers with the anonymity to be honest, but sometimes employers write off negative responses as coming
from "bad apples," she says. "So, if you're interested in starting an employee survey, prepare to listen and have an open
mind about the responses and suggestions from your employees."

Exit interviews:

"While it's hard to say goodbye to someone who has chosen to move on, it's also a great opportunity to learn about their experiences at your company in an open dialogue," Ufford says. "Exit interviews are the perfect time to ask why an employee is leaving, what they liked and disliked about working there, and what they would have done differently."
Why Employees Leave
Low salary: 69%
Overworked: 63%
Employers don't care about employees: 53%
Didn't enjoy work: 49%
Moved to another city or state: 48%
Lack of recognition or reward: 45%
Didn't like boss: 45%
Lack of benefits: 44%
Boss didn't honor commitments: 43%
Lack of work-life balance: 42%
Source: Paychex's 2016 "Employee Retention: What Makes Employees Stay or Leave" survey
Most Beneficial Benefits
The No. 1 most-valued benefit in the retail sector: Inexpensive, quality health care
The No. 2 most-value benefit in the retail sector: Bonuses
Source: Paychex's 2016 "Employee Retention: What Makes Employees Stay or Leave" survey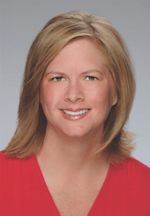 Julie A. Palm is chief wordsmith at Palm Ink LLC in Winston-Salem, North Carolina. She has 25 years of experience as a writer and editor for newspapers and magazines and as a publications director. She is a past editor in chief of both Sleep Savvy and BedTimes magazines. She can be reached at japalm623@gmail.com.