BY JULIE A. PALM
Sleep Savvy identifies trends shaping mattress retailing and offers strategies for staying ahead of dramatic changes on the horizon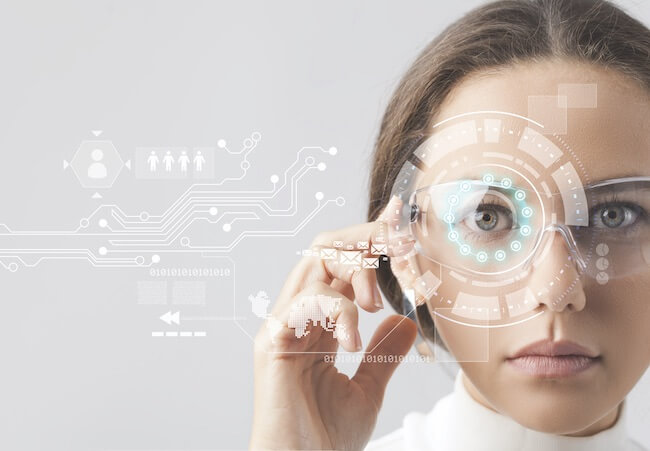 What will your retail mattress business look like in five years? Even without a crystal ball, we can comfortably make predictions.
If you're successful in 2023, your retail operation will be omnichannel, providing a seamless shopping experience for consumers whether they are browsing and buying online or in-store. Except five years from now we won't be calling it omnichannel: It will just be retail. Artificial intelligence and other technologies will allow you to offer both customized sleep products and a highly personalized shopping experience. For convenience and speed, payments will be made by mobile wallets. Similarly, product delivery will be fast, free and super convenient for customers. And you'll have a new metric for your brick-and-mortar operation: "experience per square foot" that measures how well you engage and entertain customers.
These are trends we're already seeing, and retail watchers say the patterns only will accelerate in the coming five years. Here, we'll look at factors driving changes in retailing and explore ways you can jump ahead to be among the most successful sleep products sellers in 2023.
It's all retail
Today, we talk about brick-and-mortar stores and online retailing as distinct things. Consumers increasingly don't see a difference, and Sleep Savvy expects the distinctions to essentially disappear.
"Too many retailers focus on the individual 'channels' within omnichannel. They treat each as a separate operation and neglect the fact that shoppers will only remain loyal if retailers can deliver what they want, when and where they want it; provide an experience, not just a product; (and) actively engage the consumer to build a relationship based on trust. … It's time to stop focusing on distinct channels and instead run the total business in a way that puts the consumer first," says Andrew Hogenson, an advisory principal for consumer products and retail for global business advisory firm Ernst & Young LLP in a report issued March 19.
Be anywhere, buy anywhere
We expect the concept of retail space to be fluid by 2023. That means more pop-up shops and temporary showrooms that give retailers flexibility to try fresh concepts and test new geographic markets while building a sense of urgency and excitement among consumers.
"For retailers who want to test the waters with a low-cost and quick concept, partnering with another retailer or setting up a pop-up shop may be a viable solution. Some large retailers have partnered with other retailers to go outside their own brand to drive traffic and pull in a more diverse customer set. Plus, smaller retailers can launch a low-cost shop without having to invest a significant amount of time and money," according to "The Synchrony Trend Spotter: Retail Trends to Watch," a report issued in February 2017 by Synchrony Financial, a Stamford, Connecticut-based consumer financial services company.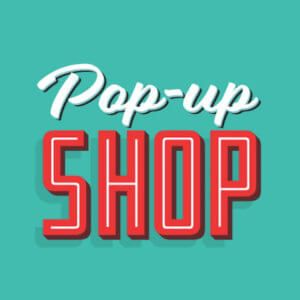 Mike Conway, vice president of national accounts and retailer partnerships for Phillips Edison & Co., a Cincinnati-based retail real estate firm, points to well-known brands Adidas, Amazon, M&Ms and Nordstrom as among those using pop-ups effectively. And "retail landlords are also embracing the trend with dedicated programs and physical areas in their centers devoted exclusively to temporary concepts," he says.
Building on the popularity of food trucks, the analysts at Synchrony predict more "stores on wheels" in the future. "The selection will be smaller, but shoppers can order on the spot and their purchase will be shipped to their house the same day from a local warehouse," write the authors of a March 2017 Synchrony report titled "The Future of Retail: Insight and Influences Shaping Retail Innovation."
There are apparel and accessories startups doing this in larger cities. A mattress retailer could create something similar by stocking a vehicle with twin-size mattresses that could be swapped onto a foundation on the spot. Imagine a "sleep truck" that travels to festivals and entertainment centers, where people can check out an innovative smart mattress.
Synchrony also expects consumers to be able to "purchase on demand"—from anywhere.
"All items will come with bar codes or QR codes so you can purchase them wherever you encounter them by scanning the code with a smartphone app," according to the "Future of Retail" report. "You could even do it at a friend's house."
Faster and easier
Online shopping has conditioned consumers to expect browsing and buying with ease. A couple of clicks (sometimes only one click on Amazon) and you've bought the product, which comes with free shipping, quick delivery and hassle-free returns. Consumers don't want to wait, and they don't want to be nickeled and dimed. We don't expect them to be any more patient or open to incremental charges five years from now.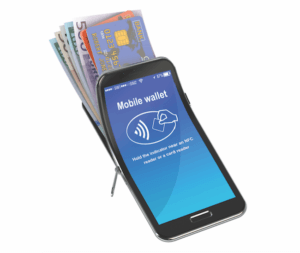 In fact, shoppers in 2023 will want to be able to check in advance if a product they seek is in-stock at nearby brick-and-mortar locations, meaning retailers of all types will need to offer easily accessible proof-of-inventory services.
If they don't offer it now, retailers will need to work toward same-day or next-day delivery, without added fees. In its "Global Retail Trends 2018" report released in March, analysts at global professional services firm KPMG note that Target is rolling out same-day delivery across the United States to compete with Amazon's expectation-
setting speedy service.
Most sleep products retailers already deliver mattress sets quickly and speeding that up even more shouldn't require retailers to maintain massive warehouses. If need be, you'll partner with vendors to provide shipping directly from the manufacturer to your customers' homes. Many suppliers of accessories offer free- or low-cost drop shipping so retailers can keep inventories of items like headboards and linens low. Expand those relationships.
In 2023, your delivery service also will need to be very reliable and easily trackable, whether the product is being dropped off at the door or brought into the bedroom by a white-glove delivery team. Customers will want to know exactly where their item is along the delivery route and precisely when it will arrive.
When it comes to product returns, today's online sellers again are creating expectations that will be requirements five years from now. Specifically, we wager that consumers in 2023 won't tolerate mattress warranty checks that require reps to measure body impressions and search for stains before approving a replacement. (Let's face it: Many consumers are annoyed by them today.) As the Synchrony analysts write, consumers will want to hit "the 'return' button on the retailer's app and either a driverless car or a drone will appear within an hour to pick up" the returned merchandise. That would work for boxed beds. For other mattress types, consumers will demand a similarly easy process—one that mattress retailers and manufacturers are going to have to work more closely together to create and implement.
As part of consumers' desire for convenience, we predict most of them will pay with mobile wallets in 2023. If you aren't already accepting digital payment options, start now.
"The benefit of a cashless society for consumers is the ease and convenience of using their smartphone to pay, as opposed to carrying cash everywhere. For a generation that has grown up with digital technology and views digital purchasing as the norm, the mobile wallet is a natural evolution," according to "The Synchrony Trend Spotter" report. "The benefit for the retailer is a seamless point-of-sale experience that speeds the customer through checkout and the ability for customized promotions and personalized marketing."
Robots at your service
Artificial intelligence is driving huge changes at retail, and as machines get better and better at mimicking human behavior, AI will play an even more important role in customer service. Think about how chatbots have evolved since being introduced as a way to help consumers shop online.
KPMG analysts note that Katrina Gosek, director of commerce product strategy at Oracle, has predicted that by 2020, a whopping 85% of customer interactions will be managed without human involvement.
"Chatbots will become more and more common to manage customer service queries and to make intelligent purchase recommendations," according to the KPMG report. "We will also see the rise of AI-powered conversational interfaces and voice assistants. Retailers can engage this kind of technology to answer routine questions and supplement human customer support with chat-based shopping or voice commerce."
We'll also see more computer-aided customer service on showroom floors. "People like to solve problems on their own. Seven out of 10 consumers expect companies to have self-service options, and 67% say they prefer self-service. Robots may offer another form of self-service that people crave. Lowe's is testing LoweBot, which speaks multiple languages and can help people find and learn about items. Best Buy has a robot grabber arm for some products. And some malls are even using robot security guards," writes Lin Grosman in a June 2017 column for Forbes. Grosman is director of communications and public relations for GoDataFeed, a multichannel platform based in Plantation, Florida, that helps retailers sell online.
Some sleep products retailers already employ computerized systems that measure a shopper's body impressions during a rest-test and use other data to recommend mattress models. We expect consumers to be more interested in that type of service in the future.
Real people at your service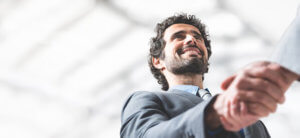 As has been the trend, technological advancements like AI will mean many current retail jobs will disappear in the next five years, yet few consumers want to interact solely with smartphone apps, chatbots and self-service kiosks. And for those times when they tire of tech, they will look for concierge-level service from retail sales associates.
"Retailers are rethinking how workers are prepared for customer-facing roles. Macy's has invested in hiring stylists to help shoppers put together entire wardrobes, and Walmart is providing courses in advanced retail skills at its Walmart Academy sites. So, while digital interactivity is playing a bigger role in the shopper's experience, customers still want that personal touch from a knowledgeable salesperson," writes Tom McGee, a Forbes contributor in an April 3 column on retail trends. McGee is president and chief executive officer of the International Council of Shopping Centers, a New York-based trade group.
By 2023, successful mattress retailers also will have amped up their customer service in other ways, for instance, by providing more in-home services. Shovlin Mattress Factory, a factory-direct mattress maker and retailer in Fanwood, New Jersey, is ahead of the curve on this one. The company, which is committed to selling two-sided mattresses, goes into people's homes to turn and rotate mattresses—for free.
In the future, you might offer your best customers hotel-like turndown service in their bedrooms on special occasions or promise to help long-time customers move that new mattress for as long as they own it, whether it's going down the hall to the guest bedroom or across town to a new home.
Personalized and customized
With technological advancements like AI making it easier to figure out what consumers want and manufacturing innovations like 3-D printing making it practical to customize products for individual consumers, personalization will become a retail requirement by 2023.
"Personalization remains a key priority for us and other retailers out there: understanding a customer's past activity and behavior, as well as reading all their signals to make a logical prediction in anticipating future needs. In a world with seemingly endless choices, helping a customer feel deeply understood will be a key to cementing their loyalty," says Dan Pingree, chief marketing officer for Madison Heights, Michigan-based outdoor recreation retailer Moosejaw, in "Trends & Tech That Define Modern Retail." The report comes from Retail TouchPoints, an online publishing network based in Hasbrouck Heights, New Jersey.
Integrating data collected from all the ways shoppers interact with your retail operation will become increasingly important, allowing you to fine-tune product recommendations, promotions and more—for wherever a shopper happens to be.
"Technological developments have made it far easier to cultivate deeper relationships with our customers. Consumers want their expectations to be met, and we want to guide them through the purchase journey," says Sumeet Ambre, e-commerce and digital marketing manager for Tateossian, a London-based maker and retailer of jewelry in an interview with RetailTechNews. RetailTechNews is a London-based provider of data on the retail technology sector.
How does Tateossian do that? Ambre explains: "A new user arriving on the site? Then show your new season arrivals or best-sellers. Returning customers? Maybe occasional cart-abandoners? Keep them logged in when they bounce off your site. Then, when they come back, present the items they last viewed on the landing page. Apart from the personalized recommendations across the homepage, categories, product page and shopping cart, we also send personalized recommendations via email. … I believe that it is never too early to integrate data, as one doesn't have to be tech-savvy to benefit from data. Data is the friend of any ambitious … business that wants to grow fast and please their customers in the process."
When it comes to customized products, mattress manufacturers already are heading in that direction, for instance, offering zippered mattresses with comfort layers that can be repositioned and replaced as they wear out or sleeper's needs change. Advancements in adjustable bases and smart mattresses will meet other consumer demands for highly personalized sleep and wellness experiences.
The bedding industry has a long history of factory-direct mattress manufacturers and retailers who both make and sell sleep products, typically in a limited geographic market. The business model has made it easy for factory-directs to customize mattresses for customers and for that reason, among others, we expect factory-directs to make a return.
Be the best version of yourself
For years, Oprah Winfrey has encouraged people to be the best versions of themselves, and we believe that in 2023, consumers will require the same of retailers. Consumers will choose to do business with retailers they trust and will place a premium on doing business with companies they view as authentic.
"Where consumer trust has plummeted, customers are now demanding transparency," according to the KPMG report. "Honesty and authenticity have emerged as attributes that matter most to customers. Consumers, more than ever before, are holding brands to a higher standard."
That starts with running a transparent business that obsessively protects all that consumer data you're collecting to improve the shopping experience. You'll need clear policies, understandable opt-in or opt-out procedures, and plans for dealing rapidly with security breaches.
Your best retailer self also might mean being a community leader, rallying people to support important causes and projects. Or your best self might sell sustainable, environmentally friendly products and help your customers recycle their sleep products at the end of their useful lives.
As the KPMG report says, "Businesses need to stand for something and reflect that message consistently throughout the entire business from senior leadership through to front-line staff."
Party like it's 2023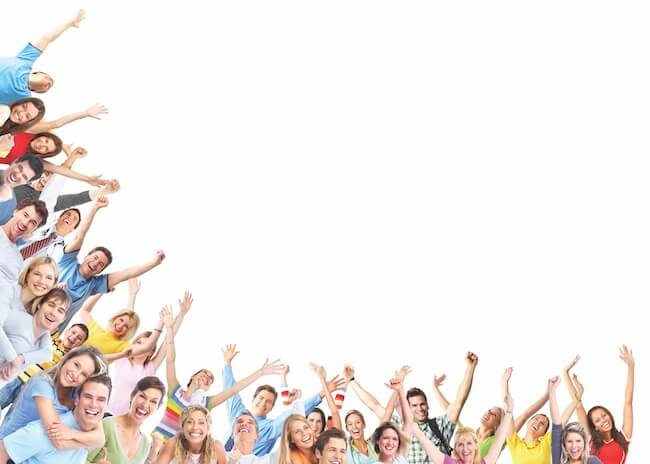 In 2023, you're going to have to give shoppers a good reason to come into your store.
"In the future, heading to the store may be like going to the movies instead of watching at home. You go for the experience: stores hosting unique, in-store-only sales and themed events; high-end stores using driverless cars to chauffeur preferred customers; (and) more 'connected stores' hosting interactive experiences," writes Lin Grosman in a June 2017 column for Forbes. Grosman is director of communications and public relations for GoDataFeed, a multichannel platform based in Plantation, Florida, that helps retailers sell online.
In a 2016 Synchrony Financial survey, 67% of respondents said enjoying experiences is more important to them than owning things and 61% said they are willing to pay a premium for experiences they value, according to "The Synchrony Trend Spotter: Retail Trends to Watch," a report issued in February 2017 by the Stamford, Connecticut-based consumer financial services company.
"Retailers who use their in-store space for interacting with their customers can expect a more dedicated following and larger baskets," the report says. "…When having a great experience in the store, customers stay longer, browse more and have more of an emotional connection with the brand."
Retailers ahead of the curve include grocery stores with in-store bars that allow shoppers to enjoy a glass of wine while doing the weekly shopping; department stores that have expanded the idea of personal shoppers to all customers, not just the super wealthy; and beauty stores with apps that let shoppers see how makeup will look on them.
"At Minnesota's Mall of America, an interactive app gives visitors step-by-step directions to different stores
using indoor positioning software. Then there's the revolution in store design. Inside one of Warby Parker's
Miami locations, painted floors look like swimming pools, and pictures snapped from cameras give the effect of customers floating in the water. In the future, expect to feel, smell, see and hear new things as you shop," writes Tom McGee, a Forbes contributor in an April 3 column on retail trends. McGee is president and chief executive officer of the International Council of Shopping Centers, a New York-based trade group.
Luxury department store Harrods in London is about to spend nearly $270 million to upgrade not only its physical location but retrain its staff in customer experience, according to a March 19 Fashion Network article.
"We have no rights (over customer attention) whatsoever. So, we have to make sure that we become relevant," says Michael Ward, Harrods managing director.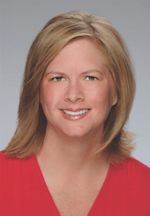 In 2023, what will your store do to entertain and engage shoppers? Employ a sleep expert to advise customers on getting their best night's sleep? Borrow that Warby Parker idea and create an interactive ceiling that shows fluffy clouds during the day and stars in the evening? Create a café that offers sleep-inducing treats? We can't wait to see.
Julie A. Palm is chief wordsmith at Palm Ink LLC in Winston-Salem, North Carolina. She has 25 years of experience as a writer and editor for newspapers and magazines and as a publications director. She is a past editor in chief of both Sleep Savvy and BedTimes magazines. She can be reached at japalm623@gmail.com.​