The celebrity designer shares his thoughts on why it's important for designers and retailers to work together.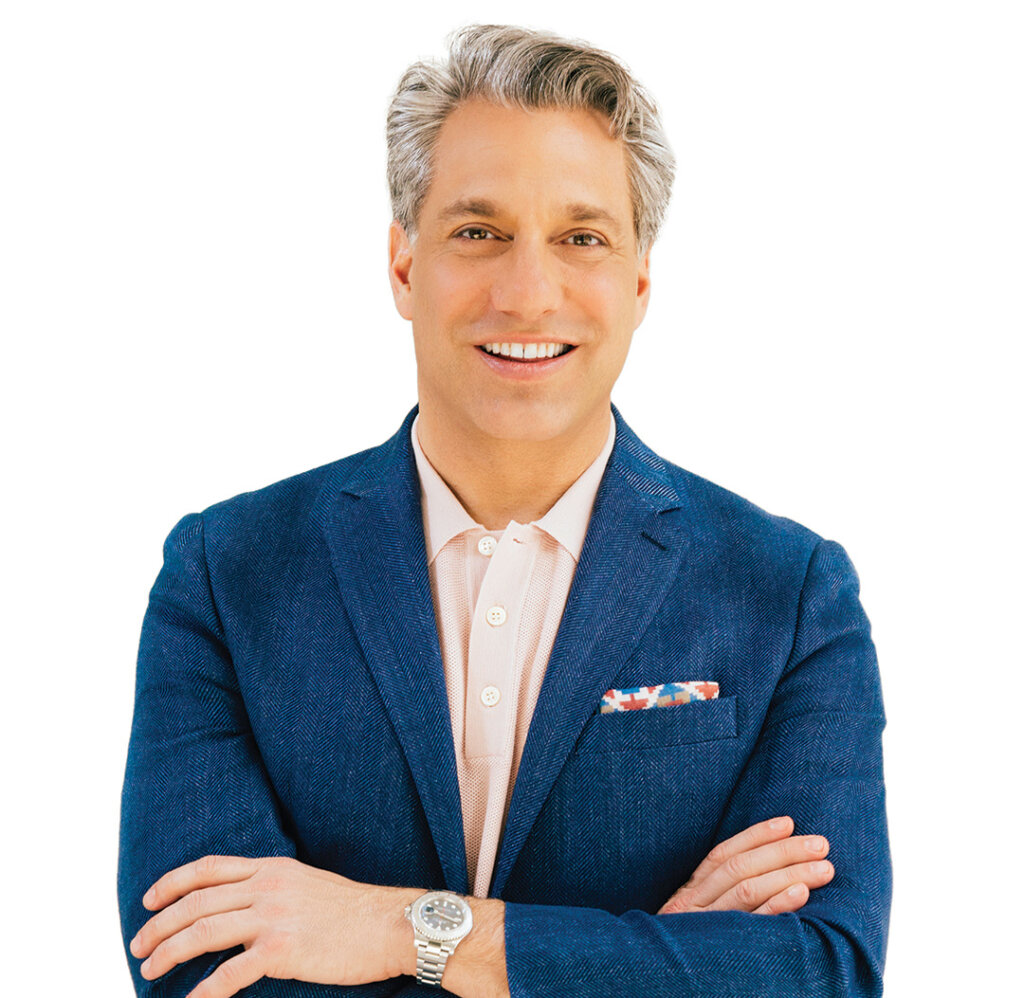 World-renowned interior designer Thom Filicia counts Jennifer Lopez and Tina Fey among his clients, according to Architectural Digest. He also partners with brands like Radio City Music Hall and Delta Air Lines. And while he may be best known for his role on "Queer Eye for the Straight Guy" and appearances on "The Oprah Winfrey Show" and "The Ellen DeGeneres Show," Filicia is also behind one of the world's most influential design firms, Thom Filicia Inc., based in New York. Here's what he has to say about designers joining forces with retailers, as well as current mattress trends and modern bedroom design.
Why is it important for designers and retailers to work together?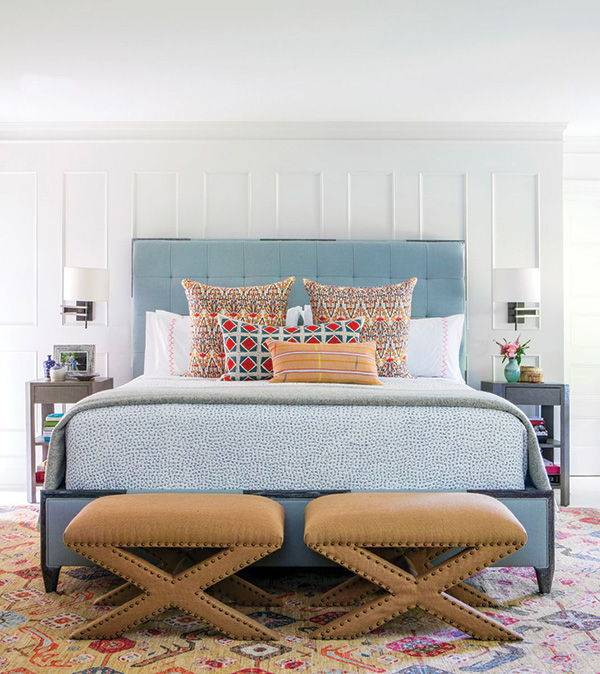 I think when a designer shops at a retail store, it gives the store credibility. And likewise, it adds a lot of momentum to the designer's project, because you generally get what you need within days: not weeks, not months, but days. I think a retailer having the endorsement of a designer is really great. It's about them having the ability to communicate to so many people that, "Thom Filicia's favorite mattress is this mattress. We sell it, and these are the reasons that he loves it. You can go to his Instagram and you can go to his website and find out more about why he loves it." It's a way to communicate that you are not just a retailer; you're also part of the design world.
Also, I think it's a great way for designers to say, "I'm a designer, and I speak to the to-the-trade crowd. I'm not above retail. I believe in it, I shop it, my clients use it." It feels elevated and inclusive, down-to-earth and educated, all at the same time. It creates a really nice balance. And it creates confidence in the consumer feeling like they're making a choice that is not only a smart choice, but it's also something that's endorsed. It's a product that has somebody who's willing to put their neck on the line and say, "I love this." When you don't know about something, you really lean into familiar faces and people who you associate with credibility in their field.
You've said in the past that your partners get the benefit of your expansive marketing efforts. Are there any other benefits for retailers to help them sell mattresses?
Designers look to other designers for information. The more that we share information and experience and expertise, the more I think the product has legs.
Designers will also talk about the product incessantly because they love it. And they'll know the details that most people don't know about mattresses. So, I think it's a little bit of an untapped moment in the bedding world.
"I think it's a little bit of an untapped moment in the bedding world."
I wish we had mattresses, not only for our business, but I would love to take a product that we really love and get behind it and be a part of that product having a much stronger presence, not only in terms of sales, but also in terms of within the design community. … I want to be able to believe in the product, understand the manufacturing, understand the materials and the health benefits, the ergonomics of it, the size of it … and be a part of telling that story.
If you could change one thing about a mattress, what would it be?
Mattresses are different today, and you need to educate yourself and understand them because it's something that you are on at least a third of your life. I would break them down and make them much more understandable and user-friendly. I would also design the mattresses to complement the interior when they're sitting naked, and the sheets and bedding are being cleaned. I would talk a lot about the sizes of the mattresses and the benefits to those sizes, the different thicknesses of mattresses, because I don't think a lot of people understand why some mattresses are 18 inches or 14 inches, and some are 10, 11 or 12 inches.
If you were going to have your own mattress line, what's one must-have for the collection?
I like it when things are competitive in price point; I'm not looking for the most expensive mattress in the world. I'm not looking for the mattress made from the most exotic or rare materials. It's about creating something where there's a balance of sustainability, a balance of health and wellness, and it's all understandable. I want it to be the kind of thing where purchasing a mattress is as easy as ordering lunch.
"I want to be able to believe in the product, understand the manufacturing,
understand the materials and the health benefits, the ergonomics of it, the size of it … and be a part of telling that story."
What is your point of view when you design a bedroom?
The first thing I do is look at the architecture and the livability of the house. Is this a primary residence or a secondary residence? Is it a beach house or a ski house? Are the people early risers or do they stay up late? The way I design a bedroom where somebody gets up every day at 6 a.m. for work is very different from the way I would approach that same room if that's where they go on the weekends. Then I come up with two or three different layouts, with really creative and interesting ways to make the experience of that room feel unique and thoughtful for that environment. So, when people are in it, they feel like it's an oasis, whether it's a place where they're getting away from work or whether it's where they're relaxing after a long day of hiking.
How has the pandemic changed the bedroom?
The bedroom has become like many rooms in our homes — now we think about how to best capitalize on that real estate and square footage. We want rooms to be multifunctional so that they can ebb and flow with what's needed at any time. Sometimes you're in the bedroom because you're under the weather. You also want a place that's suitable for whether you're single or in a relationship. It's also where a family can connect and snuggle and be close. It's a great place to read. It's where you can comfortably get some work done or recharge your batteries before going to dinner. The bed-room is a private space, but there are moments when it needs to be semi-public. And you want it to be able to do all that.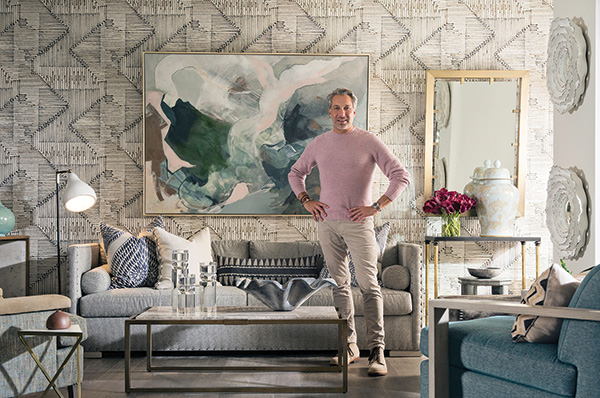 How do you define the modern bedroom?
The modern bedroom is not just a sheet set and matching pillows and a duvet. We look at it as fashion, and it needs to be something that represents our personal style, acclimates to the seasons, comforts us in a variety of situations, from relaxation to entertaining to recuperating to working and playing. The modern bedroom is not as practical and limited as it once was. The rooms that we live in now tell our story and are bespoke to our lifestyle and our point of view. The bedroom is where we recharge our batteries and where we think about life and love, and it should be inspiring, comfortable, stylish, cool and warm. All the best attributes that you would say about your best friend are the same things you should say about your bedroom and your sleeping experience.