More than one-quarter of online shoppers have bought a big-ticket item, but men are more likely than women to drop big bucks while doing digital commerce, according to an NPR/Marist Poll released June 7 (NPR/Marist Poll complete findings PDF)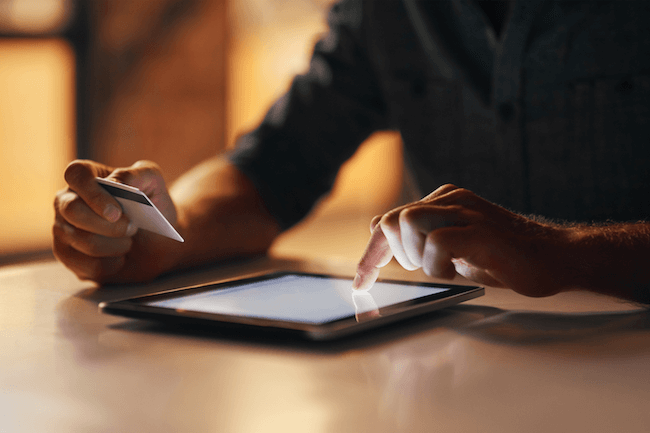 The poll found that 27% of shoppers have spent $1,000 or more online, but men (36%) are twice as likely as women (18%) to have bought an item that costs $1,000 or more while online shopping. Some 37% of online shoppers say the most expensive thing they've bought online (other than cars, airline tickets and event tickets) was an electronic device. The phone survey of 1,057 adults did not specifically ask consumers about online furniture or mattress purchases.
In an NPR report on the poll that aired June 11, Alan Kwok of Austin, Texas, told a reporter that he'd bought an $11,000 diamond engagement ring online, saying he thinks buying online is not only safer and easier than shopping in-store but that the selection is far better.
Other findings from the survey:
69% of all consumers say they've purchased an item online.
92% of online shoppers have bought an item from Amazon, and 44% of online shoppers are Amazon Prime users (either personally a member or using someone else's membership).
44% of online shoppers visit Amazon first, while 33% start their shopping with Google. Far fewer start with the apps or websites of a specific store (10%), a specific brand online (6%) or an online marketplace such as eBay or Etsy (5%).
Online shoppers love the convenience of buying online. They enjoy being able to shop day or night (88%), the ease of finding what they are looking for (88%), saving time (84%) and the product selection (84%).
90% of online shoppers prefer free shipping—even if a product takes longer to arrive.