NEWS RELEASE | FALL 2023 HIGH POINT MARKET 
Recognized leaders from Flexsteel and Kuka Home to headline one of the industry's flagship fundraisers for critical research and treatment of cancer and diabetes.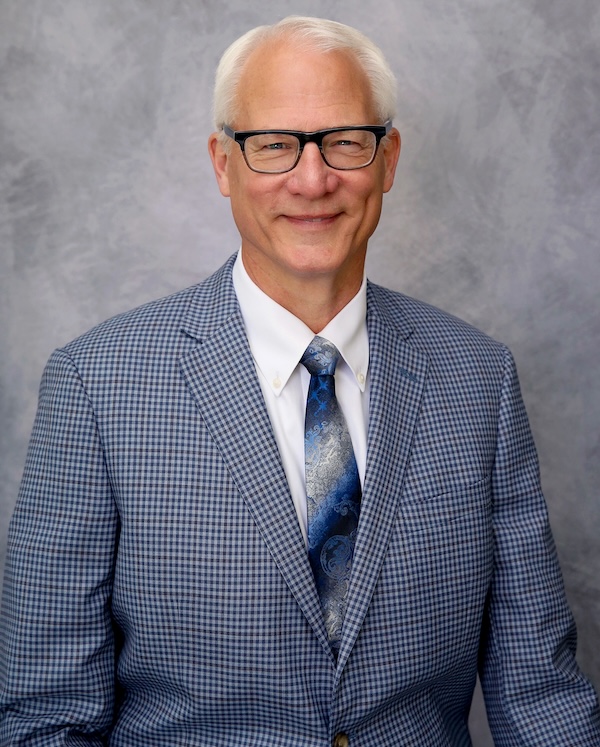 Three leaders from two of the industry's top furniture manufacturers will be honored with the 2024 Spirit of Life Awards, announced the International Home Furnishings Industry group (IHFI) and City of Hope, one of the largest cancer research and treatment organizations in the United States.
The honorees will be formally introduced at the Spirit of Life kick-off event during High Point Market today from 4:00-5:30pm in the Flexsteel showroom, IHFC-Commerce, 6th floor.
IHFI and City of Hope continue their valuable partnership of hosting events and campaigns to accelerate cancer research discovery and broaden access to leading-edge care. The Spirit of Life Celebration is one of the industry's flagship fundraisers. The annual awards dinner will be held during the Spring 2024 High Point Market in North Carolina on Sunday, April 14, 2024 and for this upcoming season recognizes these outstanding individuals from Flexsteel and Kuka Home.
Jerry Dittmer, President & CEO of Flexsteel
has led the 130-year-old company through critical times with rapid changes to transform into a true omnichannel organization. Under his leadership, Flexsteel has become a top 10 US manufacturer and marketer of residential furniture under the Flexsteel and homestyle brands. His experience and demonstrated success in guiding organizational transformations and complex, customer-focused businesses have helped this iconic furniture company accelerate growth while contributing to a more equitable, inclusive and sustainable future for all. He is also a past City of Hope National Business Products Industry Hall of Famer.
Tim Newlin, Vice President of Strategic Business Development of Flexsteel
is a 30-year veteran of the furniture industry with a 26-year tenure at Flexsteel serving in key roles. His vast knowledge of the organization and broad experience in retail, sales and product management shape his leadership and management efforts at Flexsteel to expand its business model, brands, products and channels into profitable and fast-growing areas of the market.
Matt Harrison, President of Kuka Home North America
has successfully navigated the company through some of the most challenging times in the industry in recent years, including tariffs and the pandemic. He's played a pivotal role in expanding Kuka Home's manufacturing plants into Vietnam and Mexico, further solidifying the company's global presence and increasing production capacity, in addition to expanding product offerings and enhancing its e-commerce business to meet the evolving needs of North American customers and transforming the brand for future growth.
For the City of Hope's past Spirit of Life Awards, view the honorees here. To support or register for this event, visit CityofHope.org/IHFI-Gala. For more information, contact Loren Boyko at 626-222-9764, or send an email to furniture@coh.org.
The International Home Furnishings Industry (IHFI) group formed in 1965 as one of City of Hope's first industry-based chapters and premier fundraising groups that encompasses retailers, manufacturers, sales representatives, suppliers and associated service providers.
City of Hope is a National Cancer Institute-designated comprehensive cancer center and a leader in bone marrow transplantation and immunotherapy such as CAR T cell therapy. City of Hope's translational research and personalized treatment protocols have advanced care for people throughout the world with cancer, diabetes and other life-threatening diseases.
About City of Hope
City of Hope's mission is to deliver the cures of tomorrow to the people who need them today. Founded in 1913, City of Hope has grown into one of the largest cancer research and treatment organizations in the U.S. and one of the leading research centers for diabetes and other life-threatening illnesses. As an independent, National Cancer Institute-designated comprehensive cancer center, City of Hope brings a uniquely integrated model to patients, spanning cancer care, research and development, academics and training, and innovation initiatives. Research and technology developed at City of Hope has been the basis for numerous breakthrough cancer medicines, as well as human synthetic insulin and monoclonal antibodies. A leader in bone marrow transplantation and immunotherapy, such as CAR T cell therapy, City of Hope's personalized treatment protocols help advance cancer care throughout the world.
With a goal of expanding access to the latest discoveries and leading-edge care to more patients, families and communities, City of Hope's growing national system includes its main Los Angeles campus, a network of clinical care locations across Southern California, a new cancer center in Orange County, California and Cancer Treatment Centers of America. City of Hope's affiliated family of organizations includes Translational Genomics Research Institute and AccessHopeTM. For more information about City of Hope, follow us on Facebook, Twitter, YouTube, Instagram and LinkedIn.