New Space In High Point's Casa Italia Opening For Fall Market.
NEWS RELEASE | FALL 2023 HIGH POINT MARKET
PRATO, Italy – Leading Italian bedding manufacturer Magniflex is joining the curated selection of Italian brands housed in Casa Italia at the High Point Market this Fall with a new show space.
Casa Italia is multi-tenant, ship-shaped building originally built by Pasquale Natuzzi at 130 W. Commerce Ave., and now houses the largest exhibition space dedicated to luxury Italian design at the Market. Magniflex, which will show on Floor 2, is the 14th brand to join the Casa Italia family, joining Natuzzi and other well-known, better-end Italian furniture brands, including Gamma Furniture and Nicoletti Home.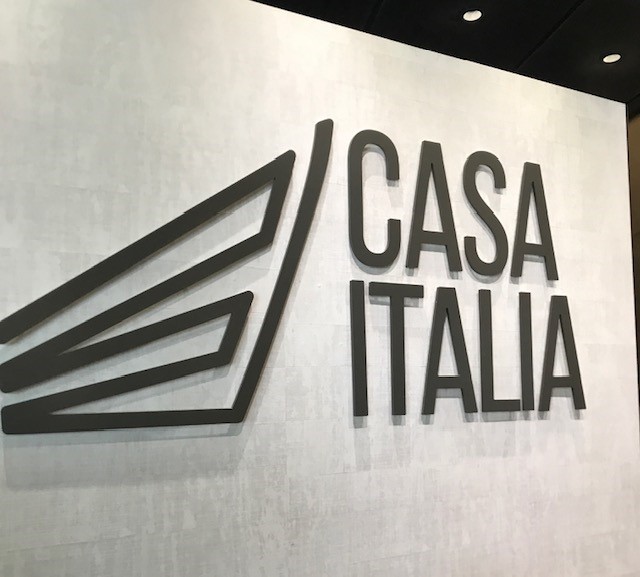 "We were obviously drawn to the all-Italian aspect of the landmark building," said Billy Curtright, national sales manager of Magniflex, "and are looking to further highlight and capitalize on the Italian roots of our company. We are excited to expand our potential dealer base and to be in the company of so many design-oriented brands. We are very optimistic about the potential this move represents."
In choosing the Casa Italia location, Curtright is remaining true to Magniflex' strategy of seeking showroom space in buildings that largely attract furniture retailers. "Our brand is an ideal fit for better-end furniture retailers. We have deployed this strategy for several years now and it has opened many new doors for us," he added.
For the last several High Point Markets, Magniflex was in the Copeland Furniture space in Showplace.
Casa Italia was designed by famed Italian architect Mario Bellini of Milan, Italy to house Natuzzi Furniture and originally opened in 1998. Resembling the bow of a ship, the iconic building is known for its porthole shaped windows, moat and unique gangplank entrance, and its soaring, modern interior.
Magniflex was founded 60 years ago in a suburb of Florence, Italy, and today more than 35 million people in 99 countries sleep on Magniflex mattresses. Known as a world leader in quality, comfort, and innovation, Magniflex was the first mattress company in the world to gain certifications from OEKO-TEX®. The company's central manufacturing facility produces up to 10,000 mattresses a day, many of which are exported to countries such as Japan, Spain, Germany, Russia, the United States and Canada. For more information, visit www.magniflex.com.