NEWS RELEASE
HIGH POINT, NC – WithIt's annual Professional Conference is known as the best forum for professional development in the home furnishings industry. This year's conference, entitled, "Next Generation Leadership – Building Bridges and Ladders" is being held June 12th – 14th at the Westin Poinsett Hotel in Greenville, South Carolina. The two-day program offers industry professionals at all stages of their careers the opportunity to learn from top-notch speakers, develop skills, and network with industry peers. Membership is not required to attend. For more information go to: www.withit.org.
"For the first time in history, we have five generations actively operating in the workforce," says executive director of WithIt, Amy Van Dorp. "This affects every sector of our industry and every type of business, from solo entrepreneurs to large corporations. WithIt aims to encourage and teach conference attendees not only how to navigate in these multi-generational times, but how to thrive by building bridges and ladders of connection, understanding, and respect."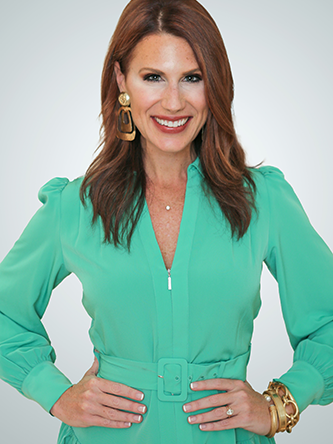 The conference's keynote speaker is Jessica Stollings-Holder. A professional trainer, coach and author of the book, "ReGenerate," Stollings-Holder helps teams realize how diverse perspectives fuel success. Her interactive keynote and breakout session will provide attendees with strategies on how to respectfully engage, communicate with, and motivate members of each generation while bridging gaps and benefitting from generational diversity.
"The core of WithIt's mission is to encourage and develop leaders," explains conference co-chair, Violette Forman, general manager with Havertys, and past president of WithIt. "The annual conference provides a safe space for new and experienced leaders to learn from subject matter experts and from one another on timely topics affecting our lives and careers."
After attending last year's WithIt conference, Bree Cassidy was so inspired, she volunteered to co-chair this year's conference. Excited about the focus of this year's conference, and knowing the impact the WithIt conference can wield, Cassidy states, "Each generation brings new perspectives. Gen Z is now entering the workforce, and their values, priorities and ideas about what work means are different from those of any generation that came before them. This is an incredible opportunity for all of us to learn from each other, to create a positive and lasting change!"
WithIt's conference is sponsored by leading companies who believe that the education and development of women builds the C-suite pipeline including The Tombras Group, J.B. Hunt and Brooks Pierce. Sponsorships which include conference registrations are available – contact Cathy Smith, WithIt's Development Director at devdirector@withit.org.