BY GERRY MORRIS
An experienced sales trainer takes to the store floor and remembers selling mattresses is harder than it looks 
It's far easier to tell others how to do things than actually do them yourself. I should know. I've made a career out of it. Uh-oh!
A company I have been doing sales training for has opened a specialty sleep store in my hometown and asked if I would help out on the sales floor for the first few months, assuming I would knock it out of the park. After all, I am the expert (they thought). At first, I felt like Tiger Woods' coach if he'd been asked to fill in for him at a major golf tournament: "I can't actually swing the club very well. I'm sorry." Still, I agreed to give it a try.
The sales trainer
The truth is, I have worked retail. I sold clothes at a store through high school. (Bell-bottom jeans and big-collared shirts were the rage.) Then, as a sales representative for Serta, I, along with other vendor reps, worked on a sales floor, performing the same duties as retail sales associates. I sold mattresses for one of my best customers every Saturday and most holidays for 14 years. We took shoppers through the buying process, including closing, and then turned the sale over to very appreciative RSAs who did the order entry.
But coaching and training are separate skills from selling. In truth, I've never wanted to work retail as a full-time career and never claimed to be an especially good RSA. But as a long-time vendor rep, I started to see things in a different way and began coming up with ideas and practical suggestions that helped RSAs elevate their selling skills and, consequently, increase their sales. I've been humbled and honored to hear from RSAs all over the world who say they've benefited from my insights.
From the start of my second career as an author and sales trainer, my niche has been working with managers and RSAs who already have been trained in the fundamentals of selling. Most stores have their own policies, procedures and protocols in place, along with training practices to get newly hired RSAs up to a satisfactory level of competence.
The companies that typically hire me already are doing things well. In fact, I sometimes wonder why they want me to do training. Yet that's what makes them successful. They are looking for ways to take their sales to a higher level. I like to think, in that vein, I have been of some help.
The RSA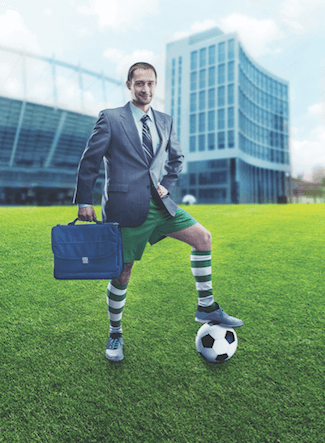 After spending about three weeks on the mattress sales floor of my client's new store, I have some observations—and, because I can't help keeping my trainer hat on, a few suggestions, too.
I've been surprised how busy we stay even on slow days. There is a lot to learn and remember. Entering accurate sales tickets has been a challenge, especially when they involve complications like financing, take-with items, back orders, delivery and discounting. Between helping shoppers, there's cleaning the store, recording ups, counting the cash drawer, customer follow-ups, posting, phone calls and more. I'm sure there are a lot of readers snickering and nodding heads: "Yes, we know this, and we do it every day." You have my respect.
Shoppers expect and want discounts to feel they are getting a good deal. No surprise there. But dropping prices for no reason communicates that mattresses are marked up too high and is a bad strategy in the long run. You are better off protecting the mattress price and discounting elsewhere, as a reward so to speak, for choosing to invest in a quality product that is worth every cent. Try protecting the mattress price by adding value: Show the features emphasizing the benefits before lowering prices.
As I expected, most people initially are guarded when entering a mattress store. Spending a few minutes putting them at ease really is a requirement to making the shopping experience better for both shopper and RSA. Talk with people as you would if you met them at a party or church. Be calm and casual before jumping into qualifying questions.
Putting an underequipped RSA on the floor is a really bad idea. I quickly found that out. Initially, I was nervous working with customers because I didn't want to "practice" on them and be forced to throw out lifelines for help, yet that's exactly what I did. Although I had been shown what to do (policies, procedures, protocols, etc.), it didn't sink in until I did it myself. Being shown is not the same as doing. RSAs must learn and be comfortable with all the fundamentals of the sales process, ticketing procedures, delivery and return policies, financing arrangements and more before they can approach shoppers with any degree of confidence. Only then can advanced sales training be effective.
"TO" selling ("turn over" to another RSA) is not a bad idea. In fact, it seems to be a great system, if done properly. For me, it wasn't manipulative, as in setting up the customer for the hard closer. Rather, my store manager and friend Robert Wallace sometimes joins in the conversation and then assists with writing up the sale and figuring out the financing to make sure things go well for the customer. Watching him do it and then having him watch me has been helpful.
Young children can be a real distraction, especially when jumping from bed to bed.
Coffee is good.
Staying in one place all day is difficult for someone who is used to going where he wants when he wants. On days I work alone, I swear the clocks run more slowly. Retail hours are challenging. It goes without saying that most people shop when they are off work—evenings, weekends and holidays. The only way people will make a career in retail is if it's worth their while.
Helping a shopper happily choose to invest in a top-quality mattress with all the necessary sleep accessories is a rewarding experience that makes the downsides worthwhile.
Learning from others
I've somehow managed to piece together a niche career offering supplementary mattress sales training, but there are a number of other experts I can add to the mix. One is David Benbow, a good friend of mine who penned the book "How to Win the Battle for Mattress Sales: The Bed Seller's Manual," available at BedSellersManual.com. I've been reading it and find it to be a big help. I encourage you to buy it.
Another expert is Devin McNeal, my general manager at the new store. I've learned so much from him in a short time and think he's fantastic. I'd like to share some of what he's been teaching me, so, beginning in the May/June issue of Sleep Savvy, I will do a series of columns based on interviews with him. I'll share his great wit and wisdom and provide you with practical ideas to help increase your sales. In the meantime, remember, "Do as I say, not as I do."
Sleep well and help others do the same!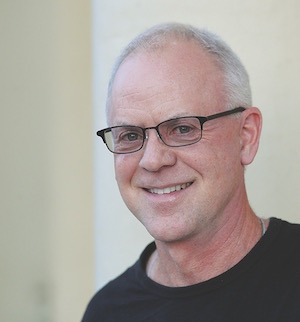 Gerry Morris is an author, consultant and training coach with more than 20 years of experience in the mattress industry. To learn more about him and to buy his books, including the new "Mattress Matters," visit SellMoreBeds.com. Morris' Inner Spring training company has a strategic partnership with The Furniture Training Co. to offer a premium online training course, "Sell More Mattresses with Gerry Morris." For more information, check FurnitureTrainingCompany.com.