Targeted discounts may be just the thing retailers need to attract shoppers as the bedding market softens
If you're a regular Sleep Savvy reader, you know we encourage bedding retailers to promote the quality of your mattresses and sleep accessories, the friendly expertise of your sales team and the importance of a good night's sleep.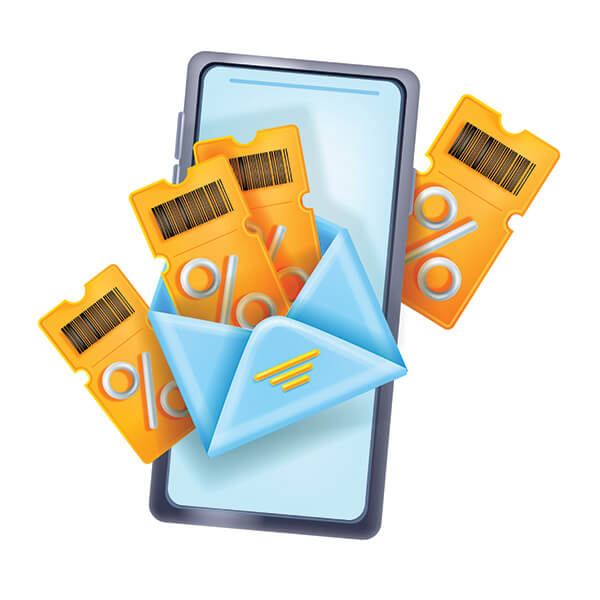 We're not big fans of continuous "Sale! Sale! Sale!" marketing strategies that devalue products and the helpful services you provide customers.
But there are exceptions to every rule, right? The buying spree consumers have been on the past two years is fading and their worries about inflation could dampen the remainder of the summer selling season.
Targeted coupons can be an effective way to capture the waning attention — and more limited dollars — of shoppers. Here are four specific ways you might want to use coupons to reach online shoppers through Labor Day and into the fall.
Are you new here? Even consumers who do a lot of online shopping may be reluctant to buy a big, pricey item like a mattress via e-commerce. Or maybe they've just never purchased from you. Give them confidence to buy through a first-time shopper discount.
Would you like to add something to your cart? To help build online tickets through upselling and cross-selling, offer free shipping on all orders that are 10% or 20% over your average order value, suggests entrepreneur Corey Ferreira in a May blog post for the Ottawa, Ontario-based e-commerce platform Shopify. "You can also offer minimum purchase discounts for specific collections and products," he says. "If there's a particular collection you want customers to focus on, try adding a minimum purchase discount."
Are you leaving? "Sometimes all it takes to convert a visitor to a customer is a last-second offer before they leave (an e-commerce site)," Ferreira says. "An exit-intent offer will pop up just as your visitor is about to leave your site or close the tab, presenting them with a final offer to purchase."
You've got items in your cart. An oft-cited 2021 study by the Baymard Institute, a research company in Farum, Denmark, specializing in user experiences, estimated the average shopping cart abandonment rate is just under 70%. That's an enormous number of potential lost sales. You might already send emails nudging shoppers to complete their purchase. Offering a coupon off their total purchase or a specific item in their cart could be just the incentive they need to hit "Buy."