BY JULIE A. PALM
Looking for ways to freshen up your store? Consider these 30 creative ideas to refresh your sales floor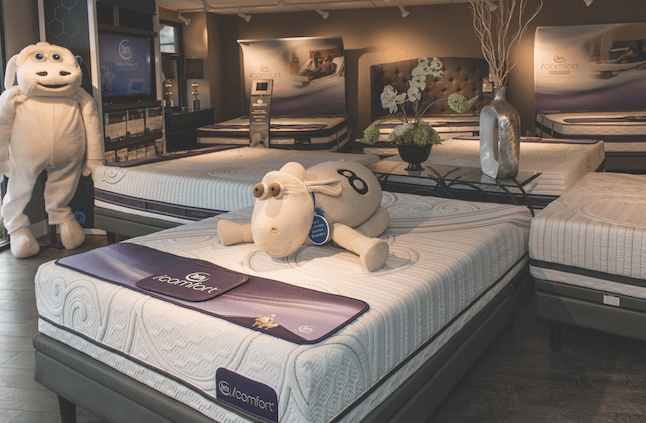 I recently had to run into an office supply store for, well, office supplies, of course. It's an uninviting, cavernous space, overly lit with fluorescent fixtures that bounce even more light off the tile floor. Giant aisles with inadequate signage make it hard to find anything. Sounds echo. The whole place is ugly and vaguely depressing. There is nothing, except a pressing need for printer ink, that would make anyone want to shop there. Next time, I'll probably order online.
We don't want anyone to ever think that way about your store.
But that requires more effort than ever on your part, as you strive to give shoppers a reason to put down their smartphones, get off the sofa and drive all the way to your store. It means creating and maintaining a welcoming space that appeals to all the senses—a place that soothes, inspires and delights. Because the pull of the sofa and the ease of online ordering are tough to overcome!
Today's successful retailers have a few things in common when it comes to store interiors. Most importantly, they have what designers call a point of view or what we'd call a personality. Target is a big-box retailer with many structural similarities to that office supply store that turned me off, but its vibe is totally different—fun and fashion-forward rather than drab and institutional. The office supply store had ink I could buy, but I got no sense the retailer had a gripping desire to sell it to me. Yet, every time I walk into Target, I'm convinced I'll find curated items to make my home more welcoming, my meals healthier and my skin less wrinkly. The fact that shoppers think this shows how well Target's message consistently is conveyed, from the store entrance all the way through to checkout.
In hopes of helping you create the kind of store that will compel shoppers to come inside—and be amazed by what they see when they do, we're offering you 30 ideas for how to freshen up your store. They range from quick fixes you can do in a couple of hours to projects that will require more investment and planning. Many are solid, proven merchandising ideas, but we've also included a few that are, admittedly, a little more out there. We want you to stretch and think in new ways that will surprise shoppers and get them talking about your amazing store.
Start with a good structure
All the great merchandising ideas in the world won't help if the bones of your store are crumbling and neglected, so we'll begin with a few tips for revitalizing the basic structure of your space.
1. Demand attention.
Where do shoppers' eyes go when they enter your store? Chances are that they scan a sea of beds, not sure exactly where to look. No matter how attractively mattress sets are arranged, there is a numbing sameness to a bedding showroom, which makes Paul Nugent's advice to create a "power wall" in your store especially important. You might prefer to create a "power center." Give shoppers a display of products, perhaps accessories or a well-positioned luxe mattress on an adjustable base, that "catches your customers' attention the minute they walk into your store," Nugent writes in a recent blog, "10 Store Design Ideas That Save Money and Boost Sales," for Shopkeep, a New York-based provider of retail point-of-sale systems.
2. Look up.
If they are rest-testing mattresses properly—and we know you make it easy for them to do so—mattress shoppers will spend some time staring at your ceiling. At the very least, give it a fresh coat of paint. But we suggest going further by borrowing an idea from homeowners in the South, who often paint the ceilings of their front porches a beautiful sky blue. In your mattress store, a touch of cerulean will be a soothing touch. If you're feeling whimsical or have an especially nice display of juvenile bedding, add a few clouds or stars. Or choose a dark ceiling color, say a chocolate brown or a rich gray, which helps make a large, open space feel cozier.
3. Look down.
If it's time for new flooring, consider a mix of types. Carpet keeps noise down and mimics the bedrooms of many shoppers but adding a section of contrasting smooth flooring (bamboo, laminate, tile, wood, etc.) can delineate sections of the store and add interest.
4. Get in the zone.
Ideally, your store should have several clearly defined areas that help shoppers navigate the space logically and easily, Nugent says. In a small retail operation like a sleep shop, zones would include the outside of the store (which draws shoppers in), front of the store (where first impressions are made), merchandise display (the heart of the store), point of sale (key to good lasting impressions) and miscellaneous areas like restrooms. "Walk through your store and assign one message/feeling that you'd like to communicate at each point of the 'customer journey,' " Nugent suggests. "What are you hoping to convey with your store windows? What about your retail counter design? Or the display behind your store counter? The messaging and merchandise should align with what the customer is most likely to be open to/interested in within that zone."
5. Light it up.
If your store has been dimly lit with lots of spot and mood lighting, try brightening things up. If you've been lit up like a Walmart for years, bring the brightness down and incorporate accent lighting such as table and floor lamps to highlight displays or particular areas of the showroom. Remember to test new lighting by lying on beds to ensure shoppers aren't blinded. Bonus: New lighting options, including LEDs, can bring down energy costs.
Wall to wall
6. Wake up your walls.
A fresh coat of interior paint instantly refreshes your store. For color inspiration, check out our story on au courant shades in the April issue at SleepSavvyMagazine.com/Color-Experts-Forecast-Vibrant-Hues-for-2018.
7. Become a patron of the arts.
Hire a local artist to paint a mural on one store wall or ask an artist to paint temporary window images tied to the season or a sale. Another option: Invite several artists to paint pillowcases or even the panels of twin-size mattresses and frame them for a funky display. PR bonus points: Auction the custom art off later as a fundraiser.
8. Stretch sheets floor to ceiling.
Most people who have stepped into a Bed Bath & Beyond have seen its rainbow wall of colorful towels. It's an impressive illusion—not stacks of towels at all, but a single layer of towels laid over a ribbed display that makes it look like a towel tower. Try something similar in your store with sheets or other linens to add height and emphasize your impressive accessories selection.
9. Start a gallery.
Strip your walls of all the odd promotional posters and mismatched art that's accumulated over the years and install large, gallery-style pieces with a consistent theme.
10. Open a window to a new world.
Fill a wall with wooden window frames picked up at a salvage yard and make curtains out of pillowcases.
On display
11. Put a pig in the window.
Or add an antique car grille to the center of the store or tuck kaleidoscopes into a collection of mattress protectors. The idea is "to find a totally unrelated item and put it in your display. It serves as a prop. Its only purpose is to grab your customer's attention," says Bob Phibbs, chief executive officer of Coxsackie, New York-based retail consulting firm The Retail Doctor. Something like a well-placed pig (or whatever) pulls a customer in, either into the store or toward a particular display. Think of it as the retail version of the conversation starter you add to your living room. "It is not necessary to add a prop to every display, but the idea should always be there," Phibbs says.
12. Break out of the box.
Boxed beds are top of mind for consumers. Create a "break out of the box" window display. For instance, an assortment of colorful boxes in various shapes with cheerful balloons floating out that encourages shoppers to assess and rest-test beds before buying instead of waiting till the cardboard container arrives on their doorstep to feel their new bed. A similar display, with different wording, could be used to promote your own boxed-bed offerings.
13. Punch up your pillows.
Line a wall with pillows emblazoned with photographs to create a personality-filled display. We picked up this idea from Chicago-based sleep accessories maker Protect-A-Bed, which put headshots of its staff on bed pillows at the most recent Winter Las Vegas Market in Las Vegas for an attention-grabbing presentation. Instead of headshots, you could print pillows with seasonal photos, nature images or clever sayings.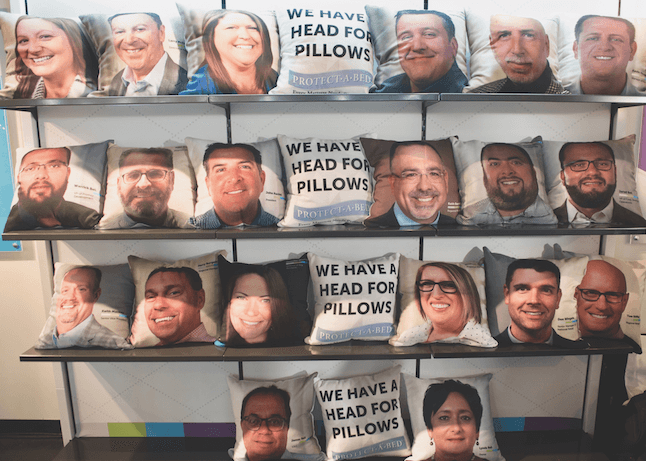 14. Frame them.
In a home, framed photos personalize a space. In store displays, they do the same—and can add a playful touch, especially if you choose unexpected images. Showcase fun portraits of your employees with their best bed-head hairstyles or candid shots of employees' pets in their favorite sleeping spots.
15. Start a bedside reading routine.
Ask your local bookseller for recommendations and find a few spots in the store to pile up great bedtime reads. Books add a homey touch to nightstands or visual contrast to accessories displays. At the end of the summer, you can hold a drawing and give the books away to a lucky shopper.
16. Get creative with headboards.
Create a window display that uses metal headboards like garden gates, with greenery and flowers poking through. Or mount several on a wall at jaunty angles as modern art.
17. Dress things up.
If you're using an attractive, functional prebuilt display from an accessories vendor and it's working well for you, great. Keep it. If, on the other hand, you need a new way to show off protectors, sheets or other linens, borrow ideas from apparel retailers. For instance, drape a couple of mannequins in protector "skirts" and pillowcase "blouses."
18. 'Articulate' your ideas.
Another good use for mannequins: Position them on an adjustable base displayed in your window to illustrate how comfortable and versatile a power base can be. Change the mannequins' PJs, positions and activities (family-friendly activities only!) daily or weekly.
19. Rack 'em.
Don't give your promotional products short shrift—every area of your store should look its best. Moore's Sleep World, a small sleep chain based in Eureka, California, racks twin sizes of lower priced mattresses near a twin-size foundation. Retail sales associates can pull mattresses down for rest-testing and put them right back. The display is orderly, tidy and practical.
It's in the details
20. Go green.
Plants and flowers bring nature inside and clean the air, adding freshness to stagnant bedding displays. You have several options (though nothing artificial, please!). Orchids and bromeliads are long-lasting and require little care. Or contract with a local florist to bring fresh arrangements into the store each week at a discounted rate in exchange for a small sign promoting its business. If your budget is limited and you can't afford greenery throughout the store, put plants where it will make the biggest impact—near the store entrance and sales desk. As soon as plants wilt or wither, toss them. The only thing worse than artificial plants is sad, dying ones.
21. Get in line.
Straighten up your bedding displays and vow to keep them in military-style order. As you bring in new mattress models and shoppers bump against bed sets, everything can get off kilter, making the showroom floor appear sloppy.
22. Play the odds.
Both gardeners and interior designers know that the human eye finds groupings of odd numbers—three, five, seven, nine—most pleasing. Keep this in mind when setting up new displays or reinvigorating existing groups.
23. It's what's on the exterior that counts.
Make the entrance to your store as inviting as the entry to your home. Literally put out a fresh welcome mat and fill pots with cheery summer flowers. If you have a steady flow of pedestrian traffic outside your store, adapt this idea (one of our favorites): Fill a tub with ice on hot days and supply bottles of water with a "Free! Enjoy!" sign. You'll be a huge hit with dog lovers if you set out bowls of fresh water for the pups, too.
24. Ask for a sign.
Take down all your in-store signage—likely an inconsistent mix of type styles, colors and sizes that accumulated over time—and start over with a consistent, polished look that better echoes your branding.
25. Don't worry about repeating yourself.
Don't worry about repeating yourself. (See what we did there?) To reduce visual clutter and create a pleasingly cohesive look, repeat design elements. So, if you add plants to the store, stick with all ferns or all palms. If you hang new artwork, choose pieces that are the same size and scale or frame and mat all your artwork the same way.
26. Create a standard.
Mattress manufacturers offer attractive pillow shams and foot protectors that can helpfully differentiate brands on your floor, but if you carry products from a lot of companies, all those colors and textures can look jumbled. Replace top-of-bed point of purchase with uniform, store-branded items and showcase brands, instead, in the windows of foot protectors. Denver-based Appliance Factory and Mattress Kingdom uses orange bolsters and gray foot protectors for a jaunty, consistent presentation across its bedding department.
27. Go 'round.
Virtually everything in a mattress store is rectangular. Soften those rigid lines with round display tables, oval nightstands or wall art featuring plenty of curves and movement. Or follow the lead of Michael Alan Furniture & Design in Lake Havasu City, Arizona, which pulled four beds out of their orderly rows and placed them head-to-head, spokelike in a circle.
Be 'scents-ible'
28. Sleep with the fishes.
Install a fish tank—not a dinky one, but a grand, statement-making tank—or, alternatively, a series of identical fish bowls. Watching fish is relaxing, and tanks of colorful, swimming fish lend movement to static areas of the store. Sleepland, the bedding department of Furnitureland South in High Point, North Carolina, made a splash when it opened several years ago by including a 650-gallon tank "headboard" made for the retailer by Animal Planet's reality TV series, "Tanked." Make sure to line up a professional who can service the tank, keeping it impeccably clean and the fish healthy and happy.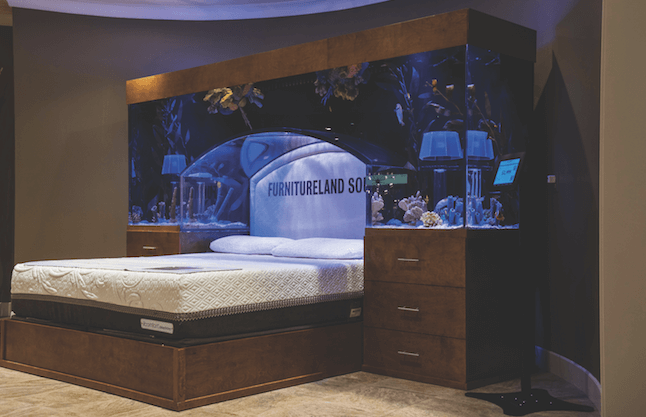 29. Go for the nose.
Add a subtle scent to your store. Citrus notes of lemon, lime, grapefruit and orange are uplifting and energizing, as are piney scents such as rosemary. Sandalwood, clary sage, ylang ylang and lavender can reduce the stress levels of shoppers trying to make a final decision between two great mattress sets. Because some people are sensitive to strong smells, you never want a fragrance to overwhelm. Ideally, shoppers should think, "This store smells clean and fresh," not "Wow! It stinks of cinnamon in here!" Fragrance experts advise people to spray perfumes and colognes a few feet in front of them and then walk through the cloud instead of spraying scents directly on the skin. You can employ a similar strategy by using timed fragrance diffusers in your store. Be sure to install them in restrooms and the breakroom to keep nasty odors from wafting into the showroom.
30. Just add water.
Incorporate a small fountain or two into the store or make a large water feature a focal point. The sound of water is relaxing—and, according to the Chinese art of feng shui, attracts abundance and wealth. How perfect is that?
Get inspired and stay inspired
Take a field trip to a neighboring shopping district, focusing not on specific products or customer service but on how the hardware store captures shoppers' attention or the way the electronics retailer subtly guides people through its store.
At the next Las Vegas Market in Las Vegas or High Point Market in High Point, North Carolina, pay particular attention to how manufacturers of sleep products effectively display those items. Take plenty of photos to review when you're back at your store.
Grab a stack of design, gardening and shelter magazines and thumb through to find intriguing color palettes and other ideas.
If you're feeling really adventurous, head over to Pinterest and search for "window displays." You'll be treated to stunningly creative product presentations. Pick one to adapt for your store.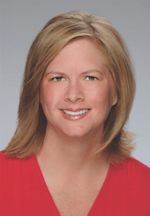 Julie A. Palm is chief wordsmith at Palm Ink LLC in Winston-Salem, North Carolina. She has 25 years of experience as a writer and editor for newspapers and magazines and as a publications director. She is a past editor in chief of both Sleep Savvy and BedTimes magazines. She can be reached at japalm623@gmail.com.