Employers share the most outrageous resume mistakes, lies and instant deal breakers in new survey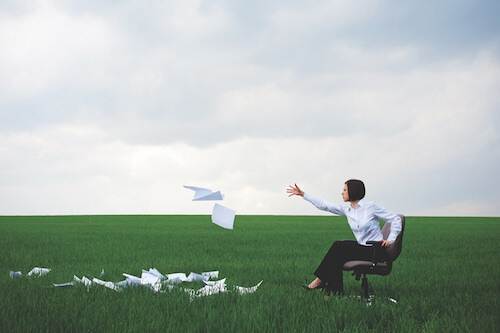 Employers are feeling the heat of the tight labor market as they struggle to find qualified candidates to fill open jobs. While job seekers are getting their attention, it's often for the wrong reasons. A recent national survey by the Chicago-based employment services website CareerBuilder found that among human resources managers, who typically are the ones who determine which applicants get in front of the actual hiring managers, 75% have caught a lie on a resume. Some resumes simply were not believable.
The pressure to make a good first impression quickly is high. Thirty-nine percent of hiring managers said they spend less than a minute looking at a resume, and 23% spend less than 30 seconds. In their effort to get noticed, however, some candidates make critical blunders. The human resources managers surveyed last summer shared their most notable and cringe-worthy real-life examples of gaffes found on actual resumes:
A 22-year-old applicant claimed to have three different degrees.
An applicant listed 40 different jobs in one year.
An applicant thought she attached a resume to an email but instead sent her full credit application for an apartment.
An applicant applied for a job for which he was vastly unqualified (e.g., grocery store shelf-stocker applying for a physician position).
An applicant referred to having "as many marriages as jobs."
An applicant listed her extensive arrest history.
An applicant's resume had a different font style for every sentence.
An applicant said at the bottom of his resume that he does not like babies or puppies.
An applicant's resume was only one sentence.
An applicant had the same employment dates for every job listed.
An implausible resume is not the only obstacle preventing job seekers from getting interviews and job offers. Hiring managers identified the seven most common resume mistakes job seekers make that are instant deal breakers:
Typos or bad grammar: 77%

Unprofessional email address: 35%

Resume without quantifiable results: 34%

Resume with long paragraphs of text: 25%

Resume is generic, not customized to company: 18%

Resume is more than two pages: 17%

No cover letter with resume: 10%
For more about hiring, training and retaining an engaged, eager and talented staff, read this story.