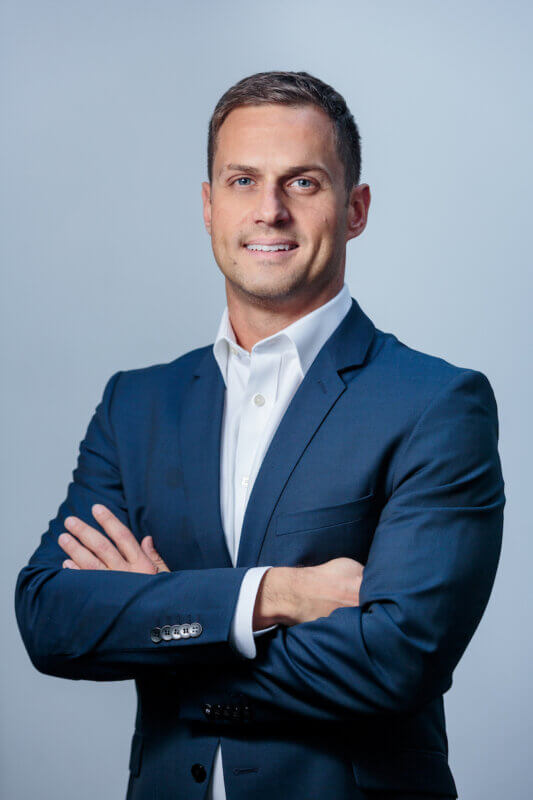 Ergomotion has named Gui Peres as its chief operating officer. In his new role, Peres will oversee the company's day-to-day business operations worldwide, manage departmental budgets and supervise customer service. The announcement comes on the heels of former Ergomotion COO Johnny Griggs' retirement.
"We are fortunate to have such incredible talent within Ergomotion's executive team, and this promotion is a direct reflection of Peres' proven track record of elevating the brand as we pioneer the future of sleep, technology and digital health," said Jack Tang, president and CEO, Ergomotion. "His industry experience, extensive knowledge of the company and commitment to our vision is a valuable asset as we continue our growth into the next decade, and we hope this new position will maximize his tremendous talent."
In 2007, Peres joined Ergomotion's sales and marketing team, later serving as managing director of international sales in 2008 and 2009. Then the company promoted him to vice president of global sales and founded the European subsidiary of Ergomotion, based in Santa Barbara, California.
Peres most recently served as president of Ergomotion's Wellness Division, launching the company's first consumer-focused product, Dawn House, followed by the ErgoSportive bed. His transition to chief operating officer is critical considering the company's forward-looking vision for a technology- and service-driven Ergomotion 3.0.
"Ergomotion, its staff and customers have been such a big part of my life for the past 15 years. I am humbled by this opportunity and will put all my efforts to take Ergomotion successfully into its next phase of growth," Peres said. "I wholeheartedly believe in Ergomotion's drive toward providing exceptional product quality and cutting-edge innovation as a pioneer in the adjustable bed base category and am eager to lead our efforts in this new capacity to build future success and better serve our customers and retail partners."
Meanwhile, Griggs has worked with Ergomotion since 2008 when he joined the team as vice president of U.S. sales. In 2015, the company promoted him to chief operating officer. Upon retirement, he will take on a consultant role for Ergomotion and the company's Mexico manufacturing, as well as mergers and acquisitions, bringing strategic planning to the company with his 40 years of experience in the bedding industry.
"The passion and certainty I have for Ergomotion's position as the largest adjustable base provider globally is unwavering," said Johnny Griggs, former COO. "As I look back on my time with the company, my greatest achievement is bringing together an extraordinary executive team . . . that was responsible for building Ergomotion to what it is today. The company is positioned to capitalize on the growing category within the bedding industry and I'm confident Peres will guide Ergomotion to new successes."