What's in store for the coming year? Sleep products industry leaders discuss their expectations, concerns and strategies for the swiftly moving retail landscape
2018 was quite a year for mattress retailing. One of the nation's oldest retailers, Sears, and the nation's largest sleep shop chain, Mattress Firm, both filed for bankruptcy protection, shuttering hundreds of stores each, while rising inflation and escalating tit-for-tat tariffs imposed on a variety of raw materials and consumer goods worried both manufacturers and retailers. On the positive side, tax cuts put money in many consumers' pockets, and more retailers found success embracing an omnichannel business model that meets consumers' demands for convenient shopping on their terms.
The National Retail Federation revised its 2018 forecast midyear, predicting that when final numbers are tallied, annual sales would rise at least 4.5% over 2017 levels — up from the 3.8% to 4.4% range the Washington, D.C.-based trade association had initially expected. The year ended on a strong note, with sales on Black Friday, which traditionally marks the start of the holiday shopping season, totaling $23 billion — up 9% over 2017, according to initial calculations by credit card issuer Mastercard.
What will 2019 bring? Our sister publication, BedTimes, talked with a range of industry suppliers, manufacturers and retailers to get their take on the current state of the U.S. economy and bedding business, as well as their predictions for this year. Because lines between suppliers, manufacturers and retailers are blurring rapidly and given that many of their responses touched on the retail side of the business, we thought we'd share their responses with our Sleep Savvy readers, too. Overall, they're guardedly optimistic about 2019, pointing to some concerning economic indicators yet excited about opportunities afforded by new retail models and ready to offer the fresh, advanced sleep products consumers want.
Read on for their assessments and forecasts, in their own words. (Some comments have been edited for clarity and length.)
1. How would you complete this sentence: "The current state of the mattress industry is ."
"The current state of the mattress industry is fast moving and full of exciting changes."
— Eric Rhea, vice president of Leggett & Platt Inc., an industry supplier based in Carthage, Missouri, and president of L&P's Bedding Group
"The current state of the mattress industry is one of disruption due to the hypergrowth of online mattress retailing and the potential fallout of anti-dumping regulations."
— John Merwin, owner and chief executive officer of Brooklyn Bedding, a manufacturer and
retailer based in Phoenix
"The current state of the mattress industry is dynamic."
— Denny Boyd, president of Boyd Sleep, a sleep products manufacturer based in St. Louis
"The mattress industry is evolving — from brick-and-mortar retail to e-commerce and back again, a dynamic that's pushing for new automation in factories and driving new innovation in products (coiling and foam)."
— Mark S. Jones, president and CEO of HSM, a mattress industry supplier with headquarters in Hickory, North Carolina
"The current state of the mattress industry is noisy. The plethora of new brands, products and the ever-changing retail landscape can be dizzying to consumers. McRoskey has always focused our brand around quality and service and bringing life-changing sleep to our customers. We work hard to set ourselves apart from all the 'noise' in the category."
— Robin Azevedo, CEO of McRoskey Mattress Co. – Retail and brand ambassador of the venerable San Francisco bed brand founded by her grandfather and great-uncle
"Very turbulent with the accelerated growth of online (retailing) and Mattress Firm filing Chapter 11. I would expect more consolidation in the near future. Pending tariffs will possibly have a greater impact than we are seeing today."
— David Binke, CEO of King Koil, a mattress producer and licensing group with headquarters in Willowbrook, Illinois
"The current state of the mattress industry is one of continued disruption. The bedding industry continues to experience disruption caused by changing consumer shopping behaviors as more consumers migrate to shopping online. SSB is committed to supporting our retail partners through this evolution, with new services and great new products. Imports are also impacting our industry. The growing volume of low-priced, dumped mattresses imported from China is hurting fair competition, which is why SSB has joined with other industry companies to file a petition with the U.S. Department of Commerce and International Trade Commission for relief. This was a necessary action to protect our more than 6,000 workers and to ensure the long-term health of the U.S. mattress manufacturing industry. As the industry leader, we will continue to offer innovative product lines, enhanced services, and better value to retail partners and consumers."
— Michael Traub, CEO of Serta Simmons Bedding LLC, a mattress major with headquarters in Atlanta
"The current state of the mattress industry is spread in many directions."
— Stuart Carlitz, CEO of Bedding Industries of America, a manufacturer and licensor of Eclipse International, Eastman House and other brands based in North Brunswick, New Jersey
"The mattress industry is in a state of creative chaos."
— Tony Wolf, president of mattress manufacturer Wolf Corp., headquartered in Fort Wayne, Indiana
2. What are the biggest strengths and weaknesses of the U.S. or global economy? And how will those strengths and weaknesses impact the mattress industry in the coming year?
"The U.S. economy is incredibly strong at the moment. Consumer confidence is high and the housing market is very robust. Each of these factors are strong indicators for purchases of larger ticket items, especially mattresses, which are often bought during life events, such as marriage or the purchase of a new home."
— Merwin, Brooklyn Bedding
"Although unfortunate and disruptive to the customers and communities we serve, as people rebuild, the mattress industry will be favorably impacted by recent natural disasters — Hurricanes Florence and Michael. The continuation of imports — along with tariffs and the International Trade Commission's investigation of imported mattresses from the People's Republic of China — will likely significantly impact the industry in 2019. Consolidation (vertical integration) and private equity also will impact the mattress industry in 2019."
— Jones, HSM
"Fast-rising interest rates will not be a positive factor with new home starts or refinancing, which in the past, has stimulated retail activity for our products. However, the overall economy continues growing at over 2.5%. That, as well as reduced unemployment, will be very positive for business."
— Binke, King Koil
"Unemployment and tax rates are low, and the general political environment is business friendly. Generally, these factors lead to increased consumer confidence, which drives discretionary spending — which is good for the mattress industry."
— Rhea, L&P
"Housing has always held the largest correlation to sales of mattresses. Based on the breakneck pace of the last three years and the low interest rates that fueled that growth, I look for a more modest growth in 2019."
— Wolf, Wolf Corp.
"Consumer demand will continue to be strong over the next year. Mattresses in a box will continue to grow rapidly with both dot-com retailers, as well as brick-and-mortar retailers. Imported mattresses will continue to grow, although from countries other than China."
— Boyd, Boyd Sleep
"The mattress industry is historically tied to a few economic indicators, such as housing and jobs. When the housing market dips or unemployment rises, this has an effect on the promotional segments of our industry. However, as a luxury brand, McRoskey weathers these conditions better than most. We are also blessed to call the Bay Area our home, where the high-tech community is flourishing, unemployment is very low and housing is very competitive."
— Azevedo, McRoskey
"The industry will need to continue to pivot to address rising costs in raw materials, the evolution of consumer purchasing habits and the shifting retail environment. Low-priced imports continue to capture a growing portion of the overall market, at prices that we believe are below cost. Raw material price increases will continue to impact our industry. In particular, increases in petroleum-based products and steel — driven by both global demand and recently announced tariffs — will have an impact on our costs. Also, the increase in certain tariffs (from 10% to 25%) announced by the U.S. government will impact prices of adjustable bases, aesthetics and fibers sourced from China. On the positive side for the U.S. economy overall, economic indicators all point to continued expansion and growth for the balance of this year, with some indication of a modest economic slowdown in 2019. Based on these factors, we expect consumer demand for mattresses to grow slightly in 2019."
— Traub, SSB
"The economy is strong, and housing is going to bring about more opportunities for our industry. And I believe the anti-dumping petition will bring about a lot of opportunities for domestic producers. In addition, down the road I believe the improved health of Mattress Firm will bring about opportunities for domestic producers to service them and their emerging competitors. Weaknesses include the trade war and tariffs affecting us all and substantial inflation in raw materials."
—Carlitz, BIA
3. What factor (consumer trend, economic factor, new technology, etc.) do you think will most impact the mattress industry in 2019? Why?
"The economy and technology will have the greatest impact for 2019."
— Binke, King Koil
"The most significant factor relates to consumer trends: The desire for convenience and simplicity in the shopping experience will continue to gain traction and grow. At the same time, there will always be a segment of consumers who prefer to try out a mattress before purchase. The industry needs to make bedding products available wherever and however consumers prefer to shop. Those that already have or intend to launch omnichannel strategies have the best chance of future success. SSB will introduce new digital services that will help our retail partners adapt to this changing market environment."
— Traub, SSB
"Continued growth of dot-com sales, combined with a contraction of brick-and-mortar stores. Some brick-and-mortar startups will spring from some of the locations exited by Mattress Firm."
— Boyd, Boyd Sleep
"More than ever, consumers are researching products and shopping online. This winding path to purchase means an omnichannel strategy must be considered when developing products and marketing."
— Rhea, L&P
"We have witnessed the birth and growth of boxed mattresses, and we look for the trend to continue to both grow and evolve as savvy manufacturers and retailers learn to play on both sides of consumer preference."
— Wolf, Wolf Corp.
4. What is the biggest challenge facing the mattress industry as a whole? How can the industry or your company best respond?
"One of the largest challenges facing the mattress industry is adapting to the continued evolution of consumer purchasing preferences. E-commerce, coupled with the growth acceleration of direct-to-consumer startups, means customers have growing choices for shopping and purchasing a mattress. We, as an industry, will need to continue to provide offerings that better meet the needs of customers, across all shopping channels. Our recent merger with Tuft & Needle is a demonstration of how significant we believe this shift is — it's a sea change. We will work with our retail partners to transform the consumer experience by providing access to new digital offerings that will include advanced consumer insights, avenues for generating higher foot traffic, and customer-centric innovations, as well as great new products."
—Traub, SSB
"Accepting change because success is a moving target. You need to adapt quickly or you'll be like Sears, saying goodbye."
—Carlitz, BIA
"Speed of innovation and experimenting with new innovations to deliver comfort and a better consumer experience. Boxed beds and hybrid bedding will continue their growth trend, and new innovations will drive the next wave of buying."
— Jones, HSM
"The biggest challenge facing the industry is how to respond to consumers' needs and new buying habits. We will work very close with our retail partners to better serve the end users."
— Binke, King Koil
"We believe the industry, taken as a whole, adapts and changes rather well as the market changes. The challenges of the brick-and-mortar and electronic storefronts, though different, will continue to merge and successful navigation of the changes happening before us will be critical to survival. The world marketplace will play into this, bringing added dimension to the normal U.S. market chessboard."
— Wolf, Wolf Corp.
"The message that most consumers are getting from our industry is that it's all about price or bashing your competition. We, as an industry, can do better than that. Bashing opponents is for politicians. Let's keep that out of our industry. Our focus is on delivering a life-changing sleep to our customers."
— Azevedo, McRoskey
5. What is the greatest opportunity greeting the mattress industry as a whole? How can the industry or your company best respond?
"Those organizations that are nimble, drive supply chain collaboration and lead with innovation will benefit the most."
— Jones, HSM
"I think that the brick-and-mortar players need to learn from the internet players' success. The new way is honesty, transparency and customer service to the nth degree — making consumers happy no matter what, even if it means a full refund, no questions asked. Brick-and-mortar retailers need to create an experience at the shopping point. And if you don't embrace the internet as a means to promote and advertise, you won't be here anymore. They also need to have boxed-bed convenience — and many retailers are starting to do this."
— Carlitz, BIA
"Innovative technology is becoming more widely available to the mattress industry. From interactive products designed to measure and enhance sleep to the technology created to improve mattress production and distribution, there has been an injection of innovation that will shape the industry in the coming years."
— Rhea, L&P
"The opportunity lies in an effective message that focuses on finding the customer the right mattress, so they get a better night's sleep. Retailers need to listen to their customers and understand their individual needs. We spend a lot of time teaching our sales specialists to look at each customer as an individual. Our goal is not to sell each customer a mattress and get them out the door as quickly as possible."
— Azevedo, McRoskey
"The greatest opportunity today in the mattress industry is creating better values, better sleep solutions and on-the-ground sales education. The industry markets itself very aggressively."
— Binke, King Koil
"The consumer is open to new channels of distribution of mattresses, as well as new mattress technologies. Boyd Sleep has an omnichannel strategy to meet the changing needs of the retailer and consumer."
— Boyd, Boyd Sleep
"Consumer acceptance of boxed beds as a delivery mechanism has revolutionized the industry. Companies with the ability to roll pack mattresses and sell online now have an obvious competitive advantage. Every mattress we sell at Brooklyn Bedding is constructed on demand and is compatible for boxed-bed delivery. As pioneers of the concept in 2008, we've been poised to capitalize on that trend for some time."
— Merwin, Brooklyn
Bedding
"As an industry, we need to enhance our focus on the customer and evolve to one that better listens to customers, meets their expectations and truly serves them in the shopping experience, with products that meet every sleep need and preference across price points."
— Traub, SSB
6. These days, what keeps you up at night?
"Nothing keeps me awake because I sleep well on the very best of mattresses — a McRoskey mattress."
— Azevedo, McRoskey
"Nothing. I sleep quite well! That said, we need to stay on top of more activities taking place in more time zones than ever before."
— Wolf, Wolf Corp.
"If anything keeps me up at night, it's inflation and the rising cost of raw materials, but I'm not the only one facing that. My competitors are, too."
— Carlitz, BIA
"Life always changes. Embrace the change and sleep well."
— Boyd, Boyd Sleep
"I only lose sleep over my teenage daughters."
— Merwin, Brooklyn Bedding
7. Knowing what (fill in the blank) about the current state of the mattress industry helps you rest easier?
"Demand for a good night's sleep will not diminish."
— Boyd, Boyd Sleep
"Knowing the market is evolving and thus has growth potential, rather than being at maturity, provides optimistic views on the mattress industry."
— Jones, HSM
"Clearly, I'm pleased with our continued growth. The consumer acceptance of boxed-bed delivery has opened up a number of opportunities for us, both as a retailer and a wholesale manufacturer. We've always been profitable, and we're so vertically integrated we're able to quickly develop highly relevant sleep solutions based on both real-time customer feedback and market trends."
— Merwin, Brooklyn
Bedding
"There is always a need for our product — and the ability to accelerate the consumer buying cycle."
— Binke, King Koil
"Knowing we will be there to meet the needs of the changing market with our network of world friends helps maintain our balance in the market."
— Wolf, Wolf Corp.
"The mattress industry has attracted talented, entrepreneurial people who are working to keep the bedding business relative to consumers."
— Rhea, L&P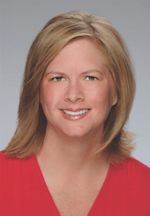 Julie A. Palm is chief wordsmith at Palm Ink LLC in Winston-Salem, North Carolina. She has 25 years of experience as a writer and editor for newspapers and magazines and as a publications director. She is a past editor in chief of both Sleep Savvy and BedTimes magazines. She can be reached at japalm623@gmail.com.