Retailers who want to capture consumers' attention should jump on the video bandwagon. Follow this A-to-V guide to use this medium on social media, the web, and more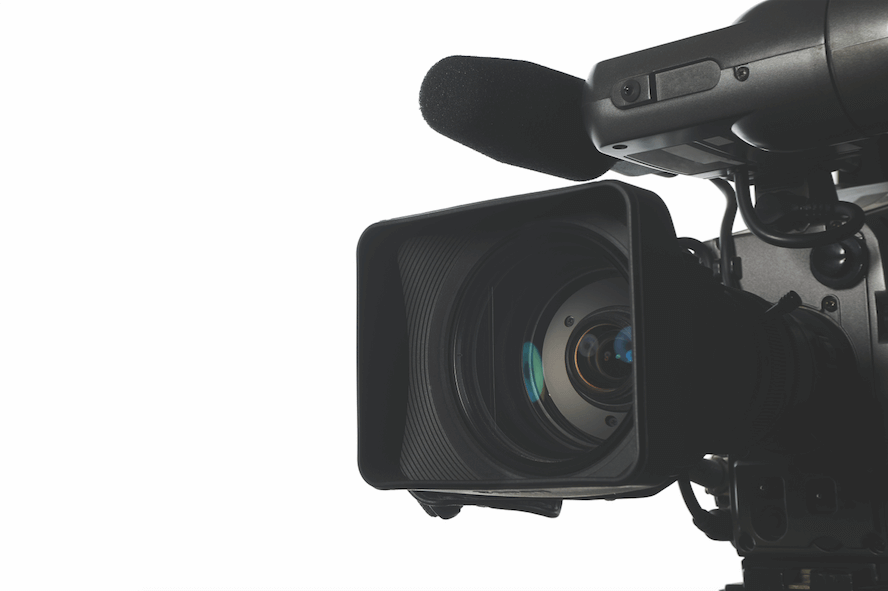 The numbers are staggering: One billion hours of video are watched on YouTube—every single day. More than 500 million people watch a video on Facebook—every single day. And that's just two platforms.
Consumers aren't the only ones obsessed with video. Mattress retailers are never simply competing against other mattress retailers. You're up against sellers of all sorts of products—and they increasingly use video to attract attention to their latest and greatest smartphone, SUV, shoe or sushi knife. More than 39,000 brands uploaded original videos in 2016, according to the State of Online Video report from Tubular Labs, a provider of social video analytics and intelligence headquartered in Mountain View, California.
"Video marketing has become the fastest-growing trend of the digital era," says Matt Byrom, managing director of Wyzowl, a producer of explainer and other videos based in Southport, England. "Whether it's an explainer video, a webinar or a social media campaign, there's little disputing that customers—and business owners—want to create, consume and share videos."
In fact, a Wyzowl report, The State of Video Marketing 2017, shows 82% of companies believe video is an important part of their marketing strategy, and 75% of marketers plan to increase their use of video.
How can you get started in video or improve your existing efforts? We've got an A-to-V guide.
(Because video dominates social media these days, we've targeted our suggestions to those platforms. But many of the tips apply to videos for your store's website or even those shown in-store. Once you've got a great video, share it everywhere you can!)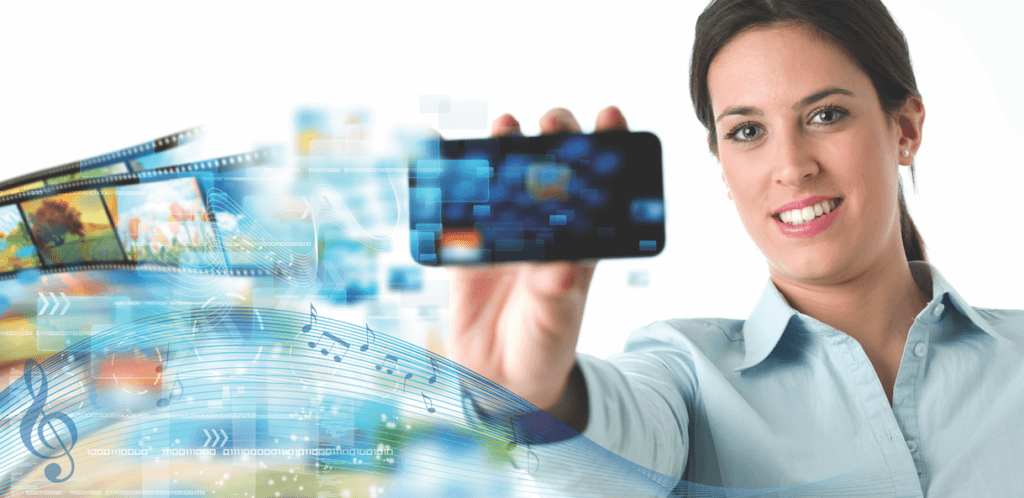 A: Action
Like all good marketing efforts, your videos should include a call to action, maybe asking viewers to visit your store for a rest-test or encouraging them to download a special offer. Calls to action also can be something that will boost your message's reach: You can ask people to like your Facebook page or share the video with their friends, writes Ash Read, a content creator for the social media management platform Buffer in an April 2017 blog post. In traditional marketing, calls to action typically come at the end of the ad, but calls to action placed at the start (preroll) or even middle (midroll) of your video can be effective. In fact, research from Cambridge, Massachusetts-based video hosting platform Wistia shows "midroll CTAs appear to convert at the highest rate," Read says. "Midroll CTAs had an average conversion rate of 16.9%, compared with a post-roll conversion rate of 10.9%." Experiment with placement and see what works best for your store. If a person in the video doesn't explicitly issue the call to action, you can add one by inserting cards, graphics or other text.
B: Branding
You want people watching your video to know it came from you—this is especially important as the video gets shared. An easy way to do this is to add your logo, writes Ana Gotter in a July 2016 article for social media marketing resource SocialMediaExaminer.com. Keep your logo small, maybe tuck it into the corner, where it's visible but not distracting.
C: Captioning
Because so many people, for various reasons, won't listen to your video and instead will watch it with the sound off, captioning videos is vital. (See Q: Quiet.) "More importantly, adding video subtitles will allow those who are hearing impaired to watch and get all of the information," Gotter says.
D: Direct your content
Not only can you direct paid ads on Facebook to specific audiences, but you can target individual posts to a selected group, too. "And with Facebook organic reach in decline, this feature could be a great help to ensure you're always reaching the most relevant people with every post," Read says. You can target videos to groups based on age, gender, location and their interests.
E: Emotion
Appeal to viewers' emotions using music, tone of voice, camera angles and more—every detail helps set the mood. "Videos are ideal for maximizing the emotional impact of your content. … Videos feel more real and alive than other types of media, and they can help you deliver a big emotional punch in a shockingly short time frame," Gotter says.
F: First seconds
People's attention spans are shorter than ever and perhaps shortest on social media. "You must bring your story to life quickly, so as to instantly gather interest as people scroll through their feeds," Read says. "In the opening seconds, you must give clarity to what your video is about and give the viewer confidence that what they're about to watch is worth their time." (This is where good editing comes in.)
G: Go live
Social platforms, most notably Facebook and YouTube, have gone all in on live video streaming, while Periscope is devoted to nothing but live feeds. (Instagram is experimenting, recently adding the ability for a person to "go live" with one other user.) In its Cisco Visual Networking Index, the San Jose, California-based technology conglomerate estimates live video will account for 13% of all internet video traffic by 2021—a 15-fold increase over 2016. Live videos are great for special events, like charitable drives, store celebrations and important announcements. And they have an authenticity that makes them popular with viewers, who can respond and comment in real time. But they also have their pitfalls, including problems with connectivity if you have a weak Wi-Fi signal, so it may take a few tries to be successful. (Note that you can save live videos on Facebook and YouTube so they remain on your platform. Live chats on Snapchat disappear.)
H: How-to
People love how-to videos. In fact, in the Wyzowl survey, nearly eight in 10 consumers say they'd rather watch a video to learn about a product than read about it. Post a video on Facebook showing how easy it is to unbox a boxed bed, put an explainer on YouTube for each adjustable base you sell or demonstrate the proper way to fold a fitted sheet on Pinterest. "How-to videos are a great opportunity to promote your product without being too heavy-handed," Gotter says. "I saw a how-to video where a clothing company posted six different ways to tie one of their scarves. It was incredibly effective, offering value while still promoting the product."
I: Into the sky
Add another perspective to your videos with drone footage. Use a drone camera to show an easy route to your store, sweeping in through the front door to a crowd of happy retail sales associates and customers. Or have a drone follow one of your delivery teams and intercut the from-the-sky video footage with on-the-ground imagery. Many companies provide drone video: Just make sure you and the company you hire follow all applicable laws for these flying aces.
J: Just in case
After you've shot the main video, spend a little time shooting B-roll. For instance, if you're explaining a new mattress technology, B-roll could include close-ups of components, happy customers rest-testing and even the exterior of your store. Video professionals have a saying, "You can never have too much B-roll."
K: Keep it steady
If there's any piece of equipment not already available on a smartphone that you'll need to shoot video, it's a tripod. It's simply too hard to keep a smartphone (or a camcorder if you invest in one) steady over any length of time. (For more equipment recommendations, see story on page 20.)
L: Length
Conventional wisdom is that shorter videos are better, but in reality what matters is if a video keeps viewers' attention. Twenty seconds can be boring; three minutes can be riveting. When asked the ideal length for an explainer video, in particular, 50% of consumers preferred about a minute, while 33% said 1 to 2 minutes and 12% want it to clock in at less than 60 seconds. All that said, social media platforms have their own limits on video length—from only 10 seconds on Snapchat to 120 minutes on YouTube. You often can get around length restrictions by posting a video on YouTube and then linking to it from a more restrictive site. Some platforms allow paid ads to run longer than free posts.
M: Music
Music helps create a mood for your video, can cover up little background noises and makes watching more interesting—just don't let the tunes drown out anyone speaking. If you have the budget to pay royalties, great. If not, there are several companies, including Free Music Archive and Audio Jungle, that offer free or low-cost music. (Check each song for specific licensing restrictions.)
N: Native video
A native video is one that's posted directly to or created on a social media platform, as opposed to being linked to from another site. Facebook's algorithm prioritizes native videos, Gotter notes, and native videos appear to perform better on other platforms than linked videos, too. Pinterest, however, doesn't allow native videos unless you pay for them as promoted posts, i.e., ads.
O: Optimize for search
"More than 3.5 billion searches per day are performed on Google, and Google-owned YouTube also boasts more than 3 billion searches per month. Search is also a growing trend on Facebook, with more 2 billion searches per day conducted on the platform," Read says. How do you make your videos findable in internet searches? Start by using keywords in your video's title, then add a keyword-filled description, as well. "Avoid overdoing it, though, and ensure your description tells a story about what's in the video rather than just being a list of keywords," he says.
P: Plan ahead
You don't have to write a formal script or create a detailed storyboard before you start shooting a video, but to save time and have an effective final product, you need to have a plan. Take time to roughly block out the action. An outline is helpful, as is a basic shot list. Before you start shooting, check lighting, camera angles and sound levels.
Q: Quiet
Loud autoplay videos have some people rebelling and silencing their devices while scrolling through social media feeds, which means your videos need to captivate and educate viewers even with the sound off. "Marketers should think about how they can create a compelling story without the need for audio," Read says. "If users can pick up a story without the need for sound then you can certainly boost the effectiveness of your content."
R: ROI
Track the performance of your videos to see which are getting the most views, clicks, comments and shares to gauge your return on investment. All social media platforms have helpful tools, plus there are services and companies that will measure performance across them all. The Wyzowl survey indicates marketers saw a 7% improvement in video ROI in 2017 over 2016.
S: Storytelling
"The best video content tells stories that connect with the viewer," Read says. "The better you tell stories about yourself, the more likely your viewers are going to understand what your company is offering and what it can do for them." Concentrate on one story at a time, say how customers can expect the delivery team to deliver and set up a mattress. Save other "plot lines"—for example, how the old bed set is recycled—for subsequent videos.
T: Thumbnail
A thumbnail is the initial image people see when scrolling through their feeds or looking around on a social site. It's what grabs people's initial attention. Facebook, Instagram and YouTube are among the platforms that let you pick the thumbnail: You want it to be both interesting and representative of the video. "Avoid a blurry, motion-filed shot," Read says. "Your thumbnail should suggest that the video is high quality. Pick a different frame where your subject or environment looks crisp and clear."
U: Unleash your creativity
Video is a great way to have some fun with your marketing efforts. Encourage your team to submit ideas and don't be afraid to try something new. You just might go viral!
V: Voice
In the Wyzowl survey, 83% of consumers said they prefer videos that have an "informal voice," meaning people are chatty and conversational, speaking like family and friends do. Have your subjects practice what they'll say so they feel comfortable and sound natural. And when including voiceovers, be careful whom you choose to speak: Three-quarters of consumers say they've been discouraged from buying a product because a voiceover in an ad "annoyed or alienated" them, according to the survey. Lastly, invest in some inexpensive lavalier mics to guarantee everyone speaking in the video can be heard easily.
Consumers are big fans of video
84% of consumers

have been convinced to make a purchase after watching a brand's video.

91% of consumers

have watched an explainer video to learn about a product or service.

79% of consumers

would rather watch a video to learn about a product than read text on a page.

90% of consumers

watch videos on their mobile device, but 60% say they prefer to watch videos on their desktop (or laptop).
Source: Wyzowl's The State of Video Marketing 2017 report
A guide to keep you up to speed
What video format does Facebook prefer? What's the best aspect ratio for Instagram? With so many social media platforms and all of them changing rapidly, it can be hard to keep up with the requirements and best practices for each one.
The folks at Sprout Social, a Chicago-based social media software and services provider, share that frustration and have created a handy tool to help—a comprehensive and regularly updated guide to social media video specifications and advertising video dimensions.
The guide is publicly available and housed in Google Docs. You can even sign up for notification each time it's updated. Sprout has made a similar guide for social media image sizes. Find links to both here.
Making sure you have the right equipment
You don't need the most expensive equipment to make compelling, engaging videos. There's a good chance the smartphone in your pocket or purse has a high-quality camera. Download some free (yes, free) editing software and start shooting. But a few upgrades and relatively inexpensive buys can make shooting and editing videos easier—and make the final product look more professional.
Brian Peters, a digital marketing strategist for Buffer, a maker of a social media management platform by the same name, gives a rundown of favorite tools used by his colleagues at Buffer and other video pros.
Basic hardware
Smartphone:

Both iPhones (iPhone 5 or newer) and many Android models (Google Pixel/Pixel XL, Samsung Galaxy S7/S7 Edge, HTC 10, Lenovo Moto G4 Plus and others) shoot high-quality video that meets social media platform standards, Peters says.

Camcorder:

"For marketers that want to take their social video creation game up one step while still staying on budget, a camcorder is your next best option," Peters advises, adding that CNET.com is a good resource for reviews of high-quality yet inexpensive camcorders.

Tripod:

Unless you're going for the shaky-cam feel of movies like "Cloverfield" and "The Blair Witch Project," you're going to need a tripod to keep your phone or camcorder steady.

Microphone:

Small lavalier mics that can be clipped onto the shirt or jacket of subjects in your video dramatically improve sound quality, Peters notes.
Editing tools
Apple iMovie:

"It's a user-friendly tool that will allow you to perform basic edits to your video, including captioning, adding music, enhancing the quality, reducing background noise and more," Peters says. The app is available for free on iPhones, iPads and Mac computers.

Movie Maker:

This software is similar to iMovie but for Windows computers and Android devices. For Androids, Peters also recommends PowerDirector (free and premium paid versions available).

Filmora and Lightworks:

These higher powered editing options are used by everyone from filmmakers to professional video editors. A single lifetime business license for Wondershare's Filmora is $119; Lightworks' Pro version is $175 for an annual license. Both are available for Windows and Mac.
Julie A. Palm is chief wordsmith at Palm Ink LLC in Winston-Salem, North Carolina. She has 25 years of experience as a writer and editor for newspapers and magazines and as a publications director. She is a past editor in chief of both Sleep Savvy and BedTimes magazines. She can be reached at japalm623@gmail.com.