As the industry experiences a bit of turbulence due to sector-wide factors including inflation, customers taking a more discretionary approach to spending and lower sales volume, retailers continue to look for creative solutions to drive sales. One approach — according to Chris Taheny, senior vice president of sales for DreamFit — is to focus on attaching accessories to existing sales.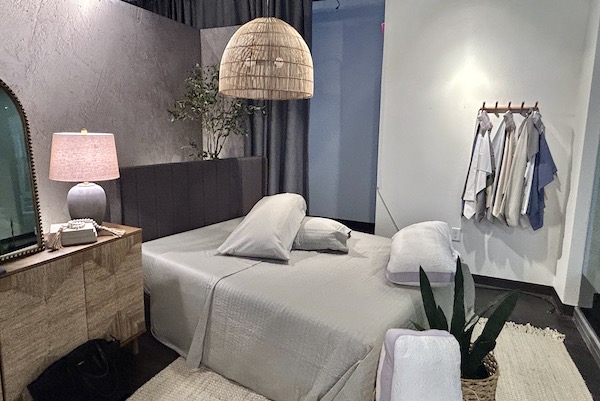 "During difficult times, many mattress retailers have overlooked their existing accessories program as the means to hold the line or even grow. Mindset is step one. It's high time that retailers look at sheets, protectors and pillows not as add-ons, but as necessities that are essential to a good night's sleep. The key to driving business now is to think about your accessories program as one of the top three mattress slots on your floor and treat it as such. This means that you analyze and track your average unit selling price (AUSP) and attachment rate, just as you do on mattress and adjustable bed tickets, and you set KPIs or goals to increase your sales," says Taheny.
To begin, Taheny recommends that retailers make an honest assessment of their existing accessories program to evaluate any potential adjustments to strategy. Accessories not only have the power to help increase and drive overall sales volume but aesthetically, they can elevate showroom floors with creative displays or pops of color. "Your display not only should excite shoppers; it should also excite your retail sales associates," says Taheny.
Having a strong sales team of course, is essential. Taheny notes that some of the most successful companies in the industry designate a sales team captain who helps with training and helps others hone their skills. "Just as you do in the mattress category, talk about the sleep essentials category at staff meetings, share performance stats, provide coaching and mention the stats in reviews," adds Taheny. "And certainly, require your vendors to provide program-specific training meetings as part of the services they offer. With high probability, the retailer will treat these products as afterthoughts if they're buying from a vendor that does the same."