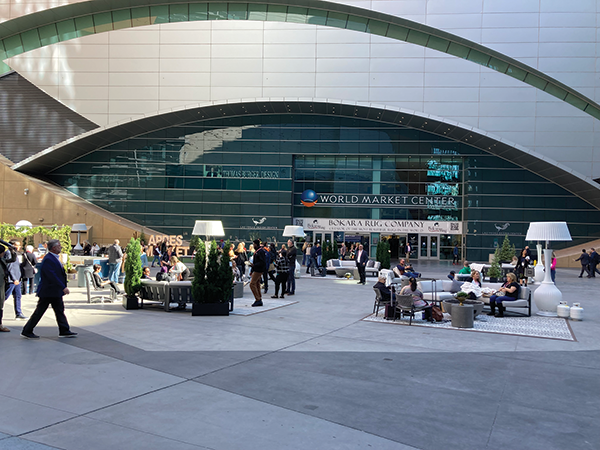 Featuring nearly 100 mattresses, bedding and bedroom furniture resources, the Las Vegas Market will welcome four new showrooms and two expansions at the event July 30-Aug. 3 at the World Market Center.
"The nation's best bedding market keeps getting better," said Dorothy Belshaw, IMC executive vice president and chief growth officer. "Summer 2023 updates continue the category's positive momentum by bringing even more leading brands and innovative newcomers to Las Vegas Market."
Four new showrooms will open on the ninth floor of Building B, according to a news release. Eon Home (mattress/bed frames) makes its debut in a 1,525-square-foot showroom. Artaban Bedding (a private-label mattress manufacturer) and Protect-a-Bed (mattress pads, memory foam pillows, bedding with temperature-regulating technologies) will return after multiyear absences from the market. Additionally, Yatas Bedding (mattresses, bedding products, home textiles, and beds and headboards) will relocate to a new showroom on the floor.
In addition, two mattress brands will expand. Purple (mattresses, pillows) will nearly double its size on the 15th floor of Building C. Tempur-Sealy
International (mattresses, adjustable bases, pillows, and other sleep and relaxation products) will take a 1,900-square-foot space on the 14th floor of Building C to showcase its licensed partners, augmenting its nearly 30,000-square-foot showroom on the 14th and 15th floors of Building C.
These brands will join manufacturers like Bedding Industries of America, Brooklyn Bedding, Casper, Corsicana Mattress Co., Serta Simmons Bedding, Therapedic International and many more located in Las Vegas Market's 10 floors in Buildings A, B and C, according to the release.