BY MARY BEST
When something goes awry at your store while you're on the clock, take action. You won't regret it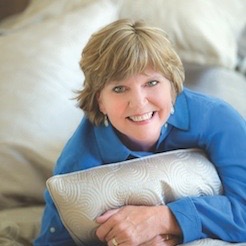 A few Sundays ago, I drove to my favorite gas station to fill up my car. As I pulled into the parking lot, I noticed only two of the 10 pumps were working and a dozen motorists were waiting impatiently.
"What in the world is going on?" I thought. "Were the meteorologists calling for snow?" (Nothing incites panic in Greensboro, North Carolina, like the hint of snow.) "Had the major gas pipeline that runs from Houston to New Jersey malfunctioned? Was there some other disaster I didn't know about that had caused the pumps to run dry?"
I decided to park my car, go inside and ask the store clerk what had happened. The attendant said most of the pumps had stopped running the night before, and he had no idea why. "Must be a computer error," he said.
I left, filled up at another gas station and didn't give the episode much thought. That is until about a week later when I stopped at my favorite gas station again. All the pumps seemed to be functioning well. No one was waiting in line. I walked in and was greeted by the same nice clerk.
"I see the pumps are working again. What happened?" I asked.
"It was some kind of computer problem," he said. "But boy, did my boss get mad at me."
"Why?" I inquired—not that it was any of my business.
"Because I didn't call him that Saturday night when the pumps stopped working," he replied. "He didn't know about it until he came in on Monday morning. I guess he ended up losing a lot of money because of me."
Again, not that it was any of my business, but I asked, "Why didn't you call him?"
"It was the weekend and I didn't want to disturb him," he said ruefully.
What does this have to do with sleep shops and selling mattresses? The lesson is simple: If something goes awry at your store, call the owner or manager. Myriad problems can arise on any given day, and as a store employee, it's your responsibility to act as the caretaker of the store and alert the appropriate people about an issue. While it's thoughtful not to want to bother the powers that be, you don't want the store to lose sales because of your own inaction.
COMING UP
The editors of Sleep Savvy had a busy time at the Winter Las Vegas Market Jan. 28-Feb. 1 at the World Market Center in Las Vegas. Look for an extensive report in our April issue, in which we will highlight product themes and provide details on mattress collections, sleep accessories and showroom changes.
In the meantime, check out some of the new products and showroom videos at our joint Instagram account with Sleep Savvy's sister publication BedTimes, @BedTimesSleepSavvy. We've also cross-posted them on Twitter, @SleepSavvyMag. And please be sure to follow us!