St. Louis-based mattress producer Boyd Sleep has joined with Amptab, an omni-channel sales and marketing platform that connects brands, reps, retailers and products in one place, according to the website. The company is also highlighting its fiberglass-free mattresses.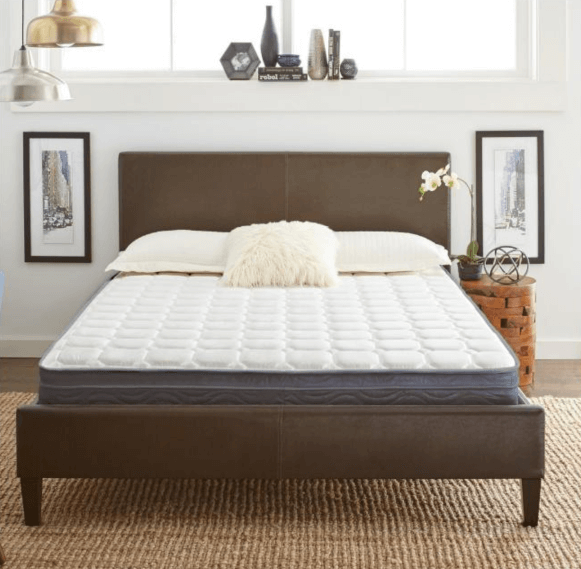 "Amptab's mission to connect brands with retailers and products all in one platform for ordering, catalog presentation and inventory reporting matches well with our company values," said Kristine Mattina, vice president of marketing and sales, Boyd Sleep.
"Our Boyd Sleep company values include quality, reliability, responsiveness, clear communication and customer focus," she continued. "The Amptab software streamlines processes that help us to realize these values as we engage our customers."
The Boyd Sleep line of products and services is extensive with multiple catalogs and price lists. The AMP platform simplifies the process for customers to quickly find the right product and price to place orders, according to Mattina.
"Our customer service, sales and management teams have all aligned with the AMP program, and we are excited to provide this service," she said.
All mattresses manufactured by Boyd Sleep including Thomasville, Nautica Home and Boyd Sleep branded mattresses are manufactured fiberglass-free and chemical-free. The company uses a natural plant-based chemical free cellulose fiber to meet FR standards and regulations avoiding the health risks of fiberglass, while providing FR protection.
In addition, foams used in the mattresses are CertiPUR-US certified, meaning that they have low VOCS and that they're made without chemical flame retardants, heavy metals, formaldehyde and phthalates. Boyd Sleep maintains its commitment to ongoing quality sleep by ensuring the components of its mattresses meet all health and safety standards, according to a news release.
Boyd Sleep collections may be previewed at the upcoming Las Vegas Furniture Market, Building C, Suite 1432.