Only from Ergomotion: New Sleep Technology at its finest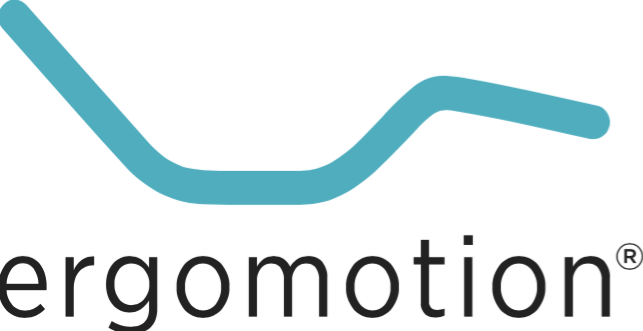 Ergomotion Sleep Technology features voice command integration with the most popular applications, sleep monitoring and tracking capability.
Ergomotion Active Bases™ are a new category of products ideal for mattress and bedding retailers who want innovative solutions for customers. Ergomotion's Contour series of Active Bases moves beyond the simple adjustable bed base.
Motion Bedroom Furniture™ is the ideal solution for furniture retailers who want to increase their attachment rates and profitability with a nearly negligible investment. Motion Bedroom Furniture combines the best of two worlds—living room motion furniture and bed base adjustability—and brings those to any bedroom.
Ergomotion Inc.
6790 Navigator Drive
Goleta, CA 93117
888-550-3746
info@ergomotion.com
Ergomotion.com
Showroom B-962
The Talalay Hybrid by Pure Talalay Bliss is unique in the marketplace.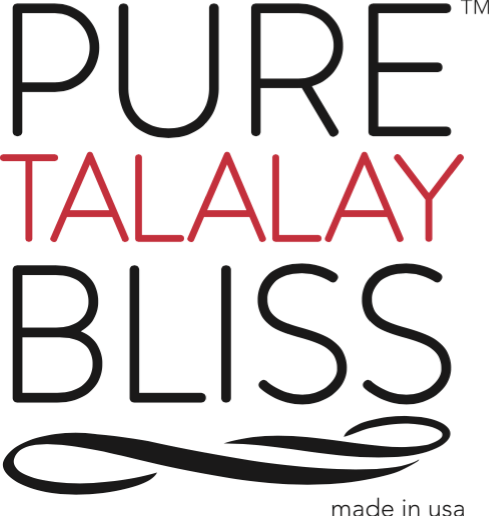 It brings together the wonderful buoyancy, breathability and comfort of Talalay, plus a world-class innerspring support system. The Talalay Hybrid proudly features 4 inches of pure, American-made Talalay—Earth's most perfect sleep material—and is available in plush and firm models. Visit the Pure Talalay Bliss showroom, B-945, during the Las Vegas Market, and experience for yourself what makes this hybrid so special.
Pure Talalay Bliss
510 River Road
Shelton, CT 06484
475-223-2639
e.reardon@puretalalaybliss.com
puretalalaybliss.com
Showroom B-945

Outlast Technologies pioneered the use of microclimate control in textiles.

Tested and proven over the past 25 years, Outlast Technologies and its stable of brands, including Outlast®, Xelerate™ and ClimaDry®, can elevate your business to the next level. Outlast Technologies provides time-tested solutions and unparalleled consumer awareness in a complete assortment of bedding products—from mattresses to pillows, pads, protectors and more. You can rely on Outlast Technologies as a trusted source for all of your product needs. See its complete lineup at the Carpenter Co. showroom, C-1575.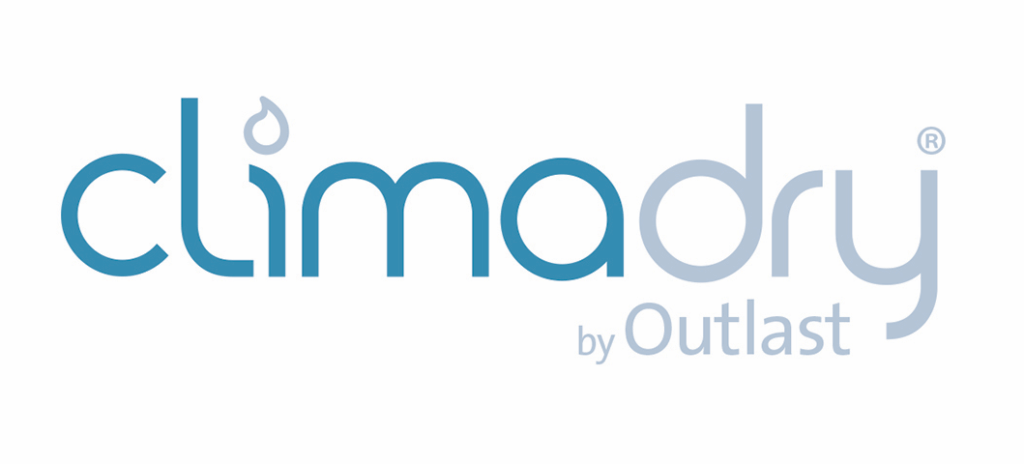 Outlast Technologies LLC
831 Pine Ridge Road
Golden, CO 80403
610-925-3243
geckert@outlast.com
Outlast.com
Showroom C-1575
Get registered or stop using our logo!
Even if you're buying certified foam, we can't vouch for you—and you don't have permission to use our logo—unless you're registered with the CertiPUR-US® program. Go to CertiPUR.us/register. Mattress shoppers are making purchasing decisions based on our list of companies offering bedding products containing certified flexible polyurethane foam. Add your name to the nearly 700 companies and brands already listed at CertiPUR.us/listings. Once registered, we have lots of free and low-cost promotional tools for you.
CertiPUR-US® Foam Certification Program
1382 Springwood Lane
Rochester Hills, MI 48309
828-552-5400
info@certipur.us
CertiPUR.us
The Creden-ZzZ cabinet bed, shown in the Brussels style with a charcoal finish, features an interlocking circle design in a stunning gray finish.

The compact cabinet holds a comfortable 6-inch-deep, trifold, queen-size mattress. The ultimate space saver, this clever, patented design uses a series of telescoping rails attached to a large drawer to form the base of the bed. When closed, the cabinet is only 23 inches deep but opens to 81 inches for a comfortable night's sleep. Creden-ZzZ cabinet beds come in several styles and finishes to complement many decors. No minimum order!
Arason Enterprises
64 Log Canoe Circle
Stevensville, MD 21666
443-249-3105
administration-arasonent@comcast.net
Fu-Chest.com
Showroom C-1565
A weak mattress edge leaves a bad first impression and can kill a sale.

Research shows the edge of a mattress comes up during 93% of sales interactions. Leggett & Platt Inc.'s ActivEdge™—a groundbreaking solution for the problem of weak foam encasement—features a steel coil perimeter around its ComfortCore® units, providing a better edge than foam and reducing or eliminating that roll-off feeling. ActivEdge products are tested 26% more durable than foam and bend 24% easier, making them great for adjustable bases. These units also can be compressed, folded and roll-packed for use in shippable mattresses for e-commerce. The ActivEdge line includes a range products, including the industry-changing Quantum® Edge, Quantum® Edge Elite and Caliber™ Edge.
Leggett & Platt Inc.
1 Leggett Road
Carthage, MO 64836
417-358-8131
mark.kinsley@leggett.com
Leggett.com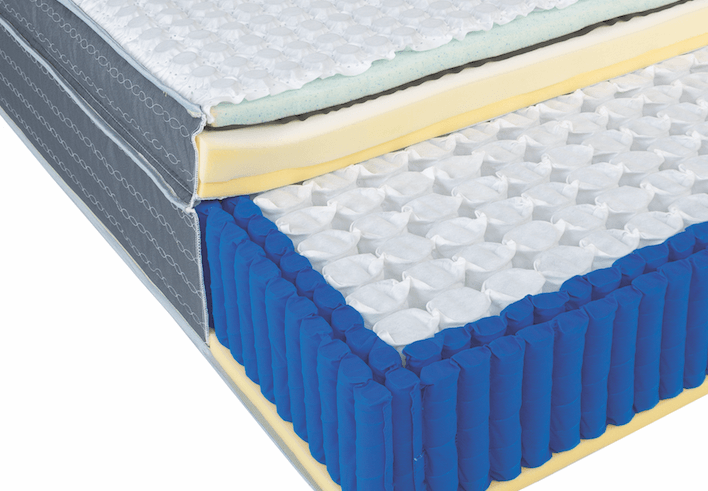 The Serenade offers contouring comfort and a universal design that appeals to every sleeper.
Built with supportive encased coils and a layer of organic latex, the Serenade comes in two firmness options so customers can choose their ideal mattress. Made without harmful chemicals, the Serenade provides a better night's sleep for a refreshed and relaxed morning. Its organic design eliminates the need for flame retardants while still meeting all federal flammability standards. The Serenade is compressed and roll-packed in a box for convenient delivery and easy setup.
Naturepedic
16925 Park Circle Drive
Chagrin Falls, OH 44023
800-917-3342
jaime@naturepedic.com
Naturepedic.com
Showroom C-1565
The world's first bed-making kit
Cadence Keen Innovations, dba CKI Solutions, is launching the world's first bed-making kit at the Winter Las Vegas Market. The key product in the kit is the unique Bed MadeEZ Bed Maker, a patented device that lifts and holds up a mattress, eliminating all strain—and any concerns about purchasing one of today's heavier mattresses. The tool also tucks in sheets and blankets. While the product can be sold as a single impulse item, the kit provides users with two devices that not only makes bed-making super fast, but also allow consumers to put on fresh bed skirts. In addition, the kit includes a free storage bag and a device to put on fresh pillowcases with ease.
Cadence Keen Innovations
1645 Palm Beach Lakes Blvd.
Suite 210
West Palm Beach, FL 33401
561-249-2219
CKISolutions.us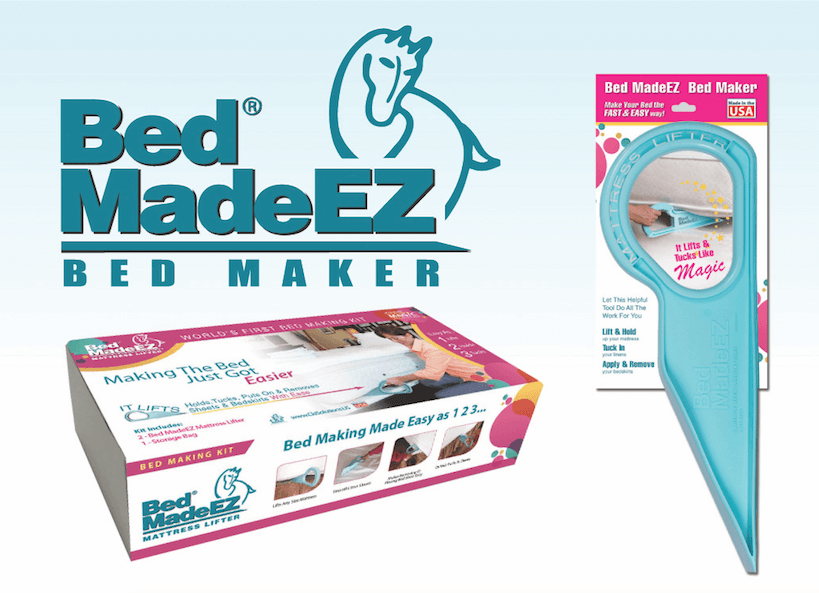 Join PureCare® at the Las Vegas Market to explore its newly expanded showroom, C-1595, and its full collection of technical textile-enhanced sleep products.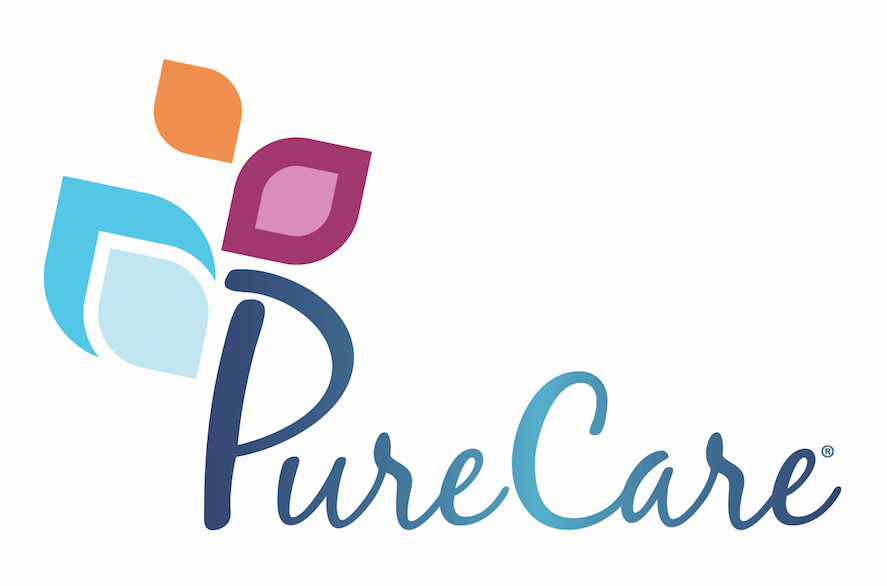 PureCare's improved, more than 5,000-square-foot space includes a retail design center and highlights its unique bed collections for a fully integrated hands-on experience. Discover its full line of recovery sheets, pillows and protectors featuring Celliant® fibers—the first textile to be deemed a medical device and general wellness product by the U.S. Food and Drug Administration. Beyond that, discover the PureCare ReversaTemp™ protector collection—the patent-pending reversible protector that provides a customizable solution for sleep surface temperature control from cool to warm.
PureCare
11 Stewart Place
Fairfield, NJ 07004
973-571-0170
info@purecare.com
PureCare.com
Showroom C-1595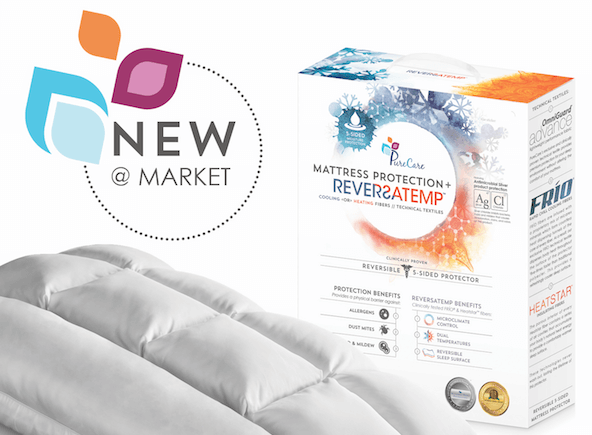 Blu Sleep Products has expanded its pillow line with the introduction of its Essential collection.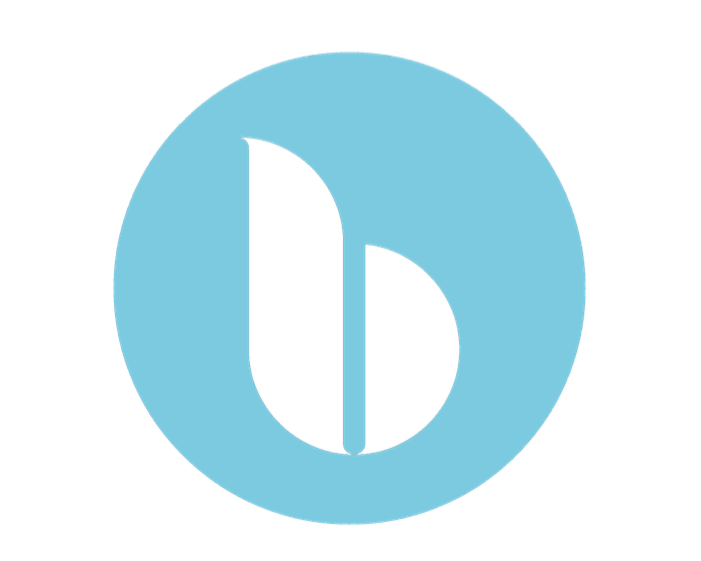 The pillows are infused with commonly used essential oils such as chamomile, lavender, eucalyptus and citrus. Each pillow was named after the benefits of its corresponding essential oil—Calm, Soothe, Restore and Elevate. These Italian-made pillows feature water-expanded memory foam, cores constructed with ventilation channels and a Silver Clear-treated bamboo-derived cover. These features allow air to be pushed away from the body and offer moisture-wicking properties for a calm, cool and dry sleep. The pillows are offered in queen size, midprofile and medium feel. They retail for $79.99. This carefully curated collection was designed to provide a pampered sleep and wellness experience.
Blu Sleep Products
1501 Green Road, Suite B
Pompano Beach, FL 33064
954-421-0101
info@blusleepproducts.com
BluSleepProducts.com
Showroom B-960
Supernal Recliner Beds/Transfer Master Products Inc. is celebrating its 25th year producing height adjustable beds.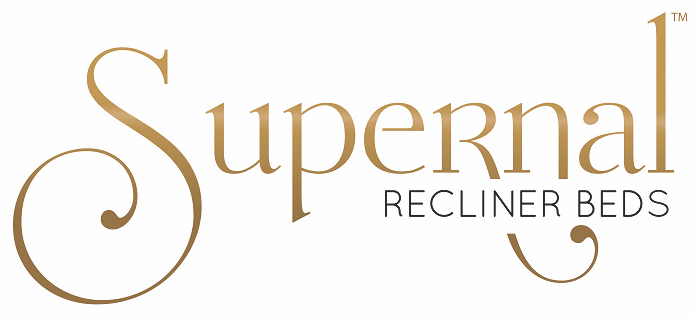 Stop by its booth to see its latest "hi-low" bed models and find out about its anniversary special. The American-owned and Iowa-based company has a long legacy of developing innovative designs featuring "Technology That's Good Enough to Steal."
Supernal serves America's largest-growing high-discretionary income segment. Supernal Recliner Beds are the No. 1 choice for today's baby boomer generation. Additionally, one in five people in the United States lives with a disability and could greatly benefit from a Supernal Hi-Low Bed.
Supernal Recliner Beds/Transfer Master Products Inc.
505 W. Williams St.
P.O. Box 917
Postville, IA 52162
563-864-7364
sales@transfermaster.com
SupernalBeds.com
Showroom C-1565
Reverie believes each body is unique and people sleep better on a bed that caters to their specific needs.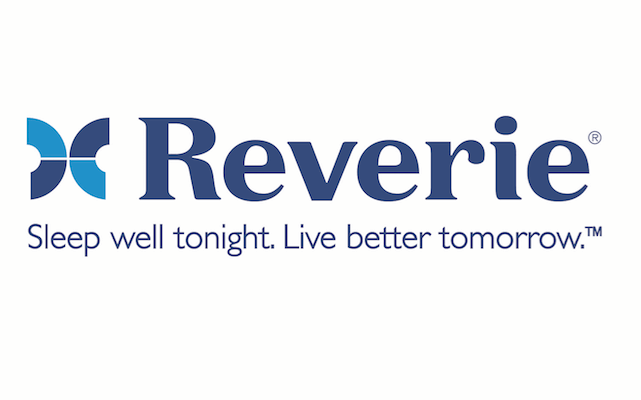 Reverie's patented mattress features a system of repositionable foam springs in different densities, enabling couples to have custom firmness on each side. Underneath this revolutionary mattress is a well-engineered power bed, with a range of comfortable positions and innovative features to encourage sleep. Popular presets include Anti-Snore and Zero Gravity, sophisticated 3D-Wave™ massage, advanced lumbar support, a smartphone app and even modular legs. For the latest sleep technology, all roads lead to Reverie.
Reverie
750 Denison Court
Bloomfield Hills, MI 48302
800-951-3181
wholesalemarketing@reverie.com
RPN.Reverie.com
Showroom B-925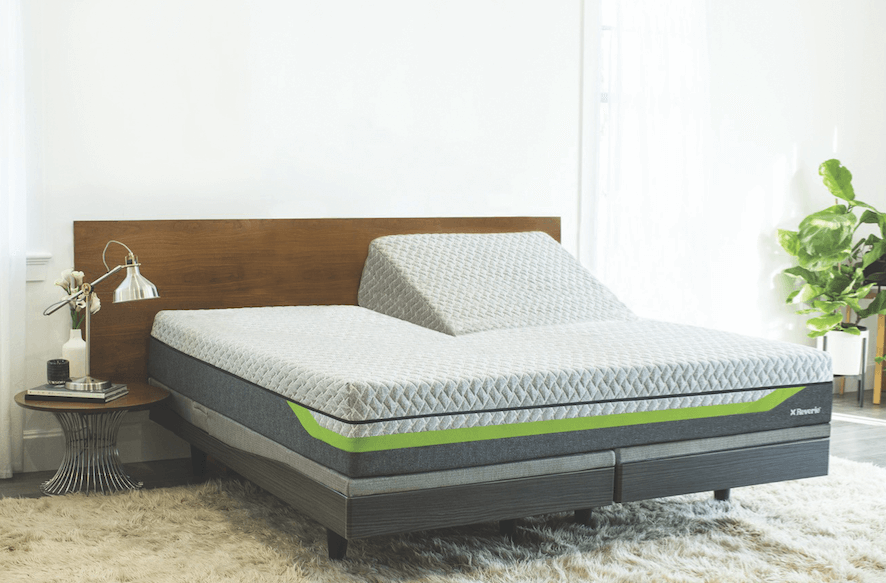 Therapedic International will showcase the enhanced models in its Tommy Bahama line at the Winter Las Vegas Market.
Some of the new innerspring and hybrid models in the Tommy Bahama line offer the company's exclusive iFlex Hybrid Quilt patented technology, which features more than 2,000 microcoils integrated into the quilt. In addition, it has a new, exotic look with added new features. The new Tommy Bahama collection is priced from $799 to $1,799. Therapedic also will debut two new lines—Theraluxe HD and Therawrap 2. The HD line is an upgraded version of the original Medicoil HD product. The latter is a two-sided mattress. For all the excitement, visit Therapedic's showroom, B-946.
Therapedic International
103 College Road East
Princeton, NJ 08540
800-314-4433
info@therapedic.com
Therapedic.com
Showroom B-946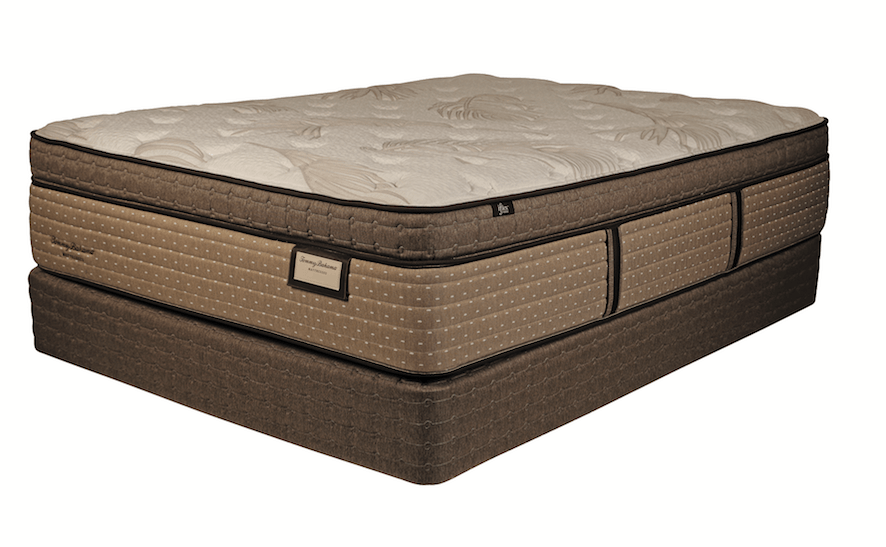 Eastman House Mattress: Manufacturing the finest handcrafted mattresses since 1866!
For over 150 years, Eastman House has taken pride in our old world craftsmanship. Producing collections that include Ultra Premium Hand-Tufted mattresses and Coil on Coil Sleep Systems. Both feature encased coils, latex, gel/memory and exotic foams.
Eastman House mattresses are manufactured using only the finest materials—natural latex, eco-friendly CertiPUR-US foams and luxurious imported fabrics.
Eclipse International: A World of Sleep since 1905!
A global leader in orthopedically designed mattresses, the Congress of Chiropractic State Associations has given Eclipse its seal of approval. Patented features like Spinal Zone Sleep System and Zoned Quilt Technology provide the ultimate in support and reduced body impressions.
Visit us! Las Vegas Market showroom B-1118
Eclipse International/Eastman House
1375 Jersey Ave.
North Brunswick, NJ 08902
beddingindustries@gmail.com
EastmanHouseMattress.com
EclipseMattress.com
800-BEDSHOP
The Four Seasons mattress, featuring an all-new, easy "zip-and-flip" cover, provides year-round temperature regulation and comfort management.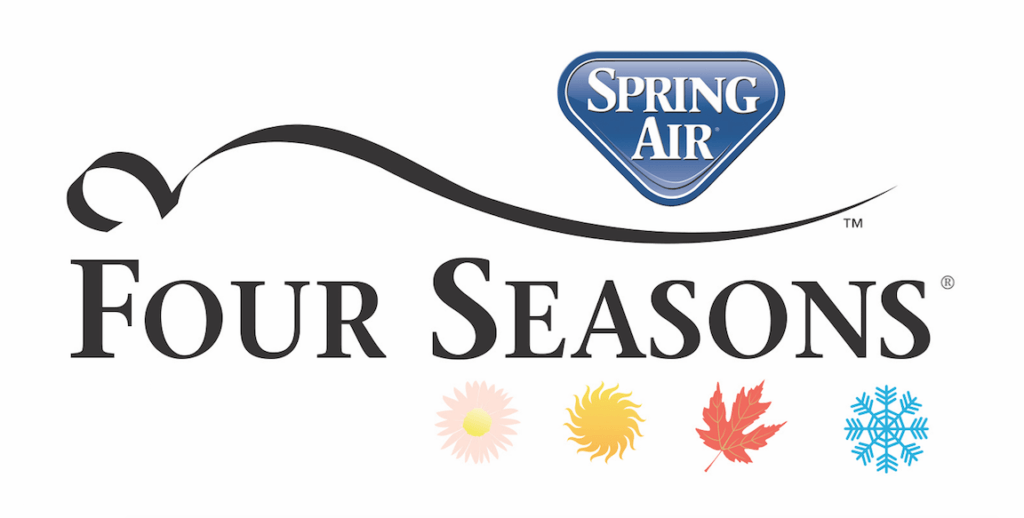 Taking the traditional Four Seasons design and bringing it to the new age, this first-to-market, zip-and-flip cover design enables an easy change from cold to warm, making it the "just right" mattress for every season. For the fall and winter, warm-side wool fibers help retain heat and keep your body warm. For the spring and summer, the cold side uses a specialized cooling technology, which helps transfer heat away from the body. Finally, a bed that truly can adapt to your body temperature.
Spring Air International
70 Everett Ave., Suite 507
Chelsea MA 02150
877-312-9959
nbates@springair.com
SpringAir.com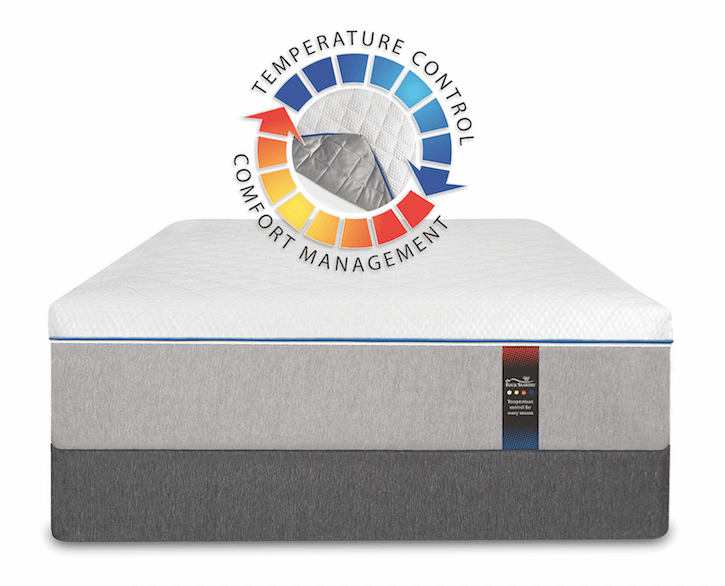 Crystal Cooling Pillows

A blend of silky smooth Tencel® and Nordic Chill fibers ensure these pillows are cool and comfortable and provide a moisture-wicking, hypoallergenic surface for sleep. With three levels of firmness and five unique fill types, including both classic and memory foam hybrid pillows, this new line provides a range of comfort and support that will suit any customer. All pillows are integrated with the Sleep Tailor Diagnostic Tool to ensure the perfect fit. Learn more at Protect-A-Bed, B-900 at the Las Vegas World Market.
Protect-A-Bed
1500 S. Wolf Road
Wheeling, IL 60090
866-297-8836
jeff.faye@protectabed.com
ProtectABed.com
Showroom B-900