Spring Air International is expanding its retail reach by joining the BrandSource buying group as an approved vendor. The move opens the door for Spring Air to expand its dealer network to include more than 1,300 new retail targets.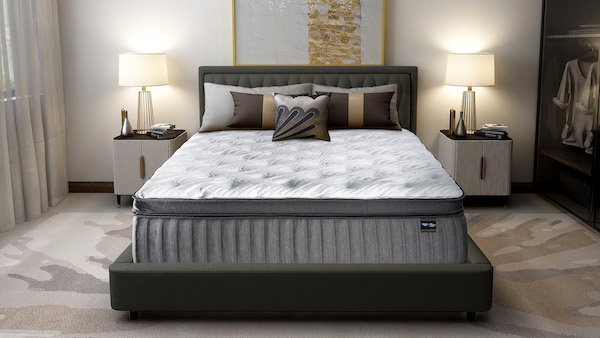 BrandSource is the second major retail buying group that Spring Air has joined. The Woburn, Massachusetts-based company has been an approved supplier partner of Furniture First since 2019.
"With an estimated $24 billion in purchasing power and more than 4,500 locally owned appliance, electronics, bedding and home furnishings stores across the country — more than 1,300 of which are focused on the bedding category — BrandSource is a great organization for us to be affiliated with," said Spring Air President Nick Bates.
"This group is passionate about what consumers want today, and their dealer membership receives a comprehensive program of rebates, bonuses, co-op funding and product discounts that make it very attractive to purchase from their vendor partners," Bates continued. "Our entire licensee network is excited about this new relationship, and we look forward to introducing these dealers to the Spring Air brands."
According to Bates, BrandSource members will have access to the entire Spring Air assortment to curate a complete line on their floors.
"We will introduce them first to our Back Supporter Hybrid collection at their annual show in August," he said. "However, given their broad mix of retailers, with some members selling high-end appliances and electronics, we are not ruling out BrandSource members eventually carrying our higher-end and even luxury collections like Chattam & Wells.
"If a BrandSource store can handle the price points and would like to target a more affluent consumer with luxury bedding, this is their opportunity, and we will support them," Bates added. "We intend to cast a wide net."
Michael Posa, general manager of home furnishings for the buying group, expects the new agreement with Spring Air to be a boon for the membership. "BrandSource membership is enthusiastic about this new partnership with Spring Air," Posa said. "Through this partnership, Spring Air is opening up its entire product offering to our members, so we expect this to be a seamless program in a sometimes-complicated business."