Esprit Decor Home Furnishings' family camaraderie, customer focus build success.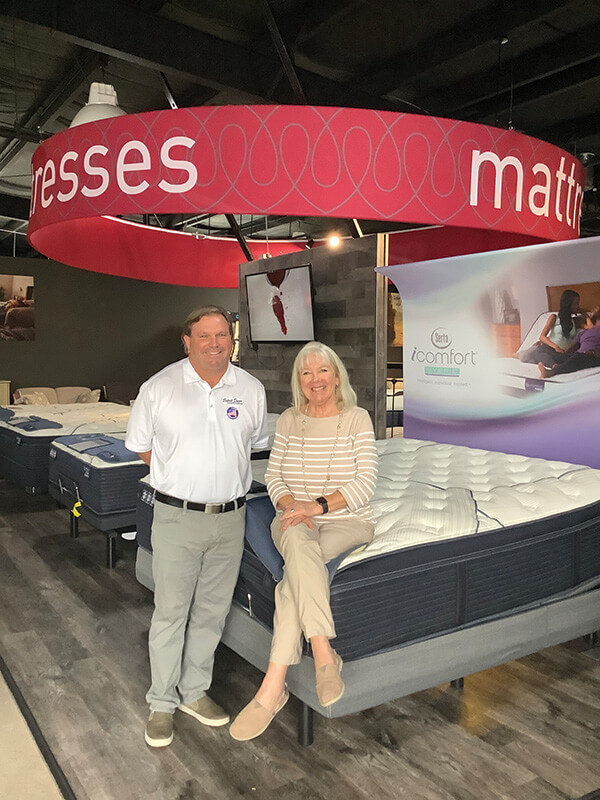 The secret sauce at this home furnishings retailer is the special spirit that drives the business. It's a spirit of professionalism and service, one that puts customers first. They will be given all the time and help they need to make their furniture and mattress purchases. There will be no hounding.
The retailer has a name for this guiding force, esprit decor, which is a play on esprit de corps, the term for the camaraderie that unites an organization. That name also celebrates its commitment to furnishing homes with great products.
Welcome to Esprit Decor Home Furnishings, a third-generation, family-owned retailer in Chesapeake, Virginia, that has quietly grown into a significant player in the Tidewater region.
Founder Sally Christian's dreams for the business — and for her family — have come true, says her daughter, Beth Keenehan, one of the family members running the company today.
"Mom always felt very proud of the business," Keenehan recalls. "She wanted people to enjoy their homes with nice furniture. And she wanted all of us to work together with esprit de corps. Now we have esprit decor, a spirit of decorating the home."
Sally Christian, who established the company that became Esprit Decor Home Furnishings in 1972, died in 2017, but her guiding spirit lives on today in her family members who keep the business running smoothly.
Keenehan, president of Esprit Decor Home Furnishings, operates the business with her brothers, Mark and Ricky Christian, along with several third-generation family members.
Ricky Christian puts the esprit decor in the mattress department, which occupies a prominent position in the 48,000-square-foot store on Kegman Road West. It's just off of Battlefield Boulevard, a nod to Revolutionary War battles fought in the area.
He says it's important for furniture stores to make a statement in the mattress category, which his company does with its 2,000-square-foot mattress department, where some two dozen beds await shoppers. A hanging circular sign alerts customers to the department, which is set apart from the rest of the store with wood floors. It's critical, Christian says, for the mattress department to have its own identity. The retailer wants shoppers to think about mattresses, and a department that puts the category in the spotlight helps accomplish that goal.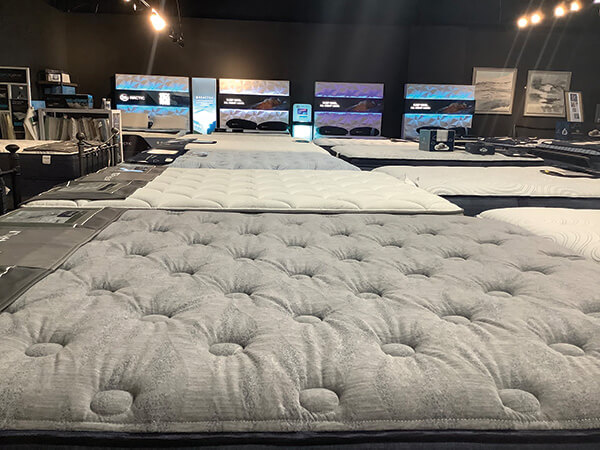 He and his sister bring up mattresses when customers are looking for new bedroom furniture.
"I ask shoppers if their mattress will fit in their new bedroom furniture," Keenehan says. "I would say that 50% of the time when I sell a bedroom, I also sell a mattress."
The retailer gets a helping hand with mattress sales with the Support Report, a pressure-mapping system from Furniture First that helps shoppers find the beds that best meet their comfort and support needs.
No hovering allowed
Another key to success in the mattress department is a relaxed approach to selling.
"I leave shoppers alone to lie on the beds," Keenehan says. "I tell them I'll be back. I will not stare at them while they are trying the beds."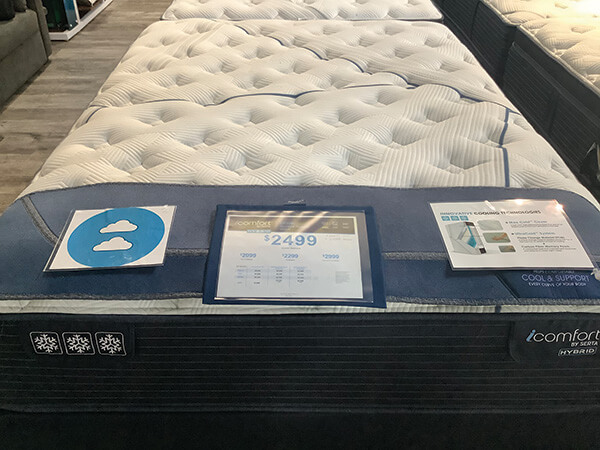 Ricky Christian adds: "I just listen to the customers and see what they want. We are here to guide them. This is relationship selling."
The sales associates at Esprit Decor are not on commission, so they don't hover around shoppers at the entrance to the showroom. And they don't follow shoppers as they walk through the store if the customers just want to look around on their own.
The retailer aims to provide as much, or as little, guidance as shoppers desire. But when customers are ready for help, the designers and sales professionals are ready.
Esprit Decor prides itself on its broad selection of home furnishings and mattresses at prices that range from moderate to high end.
The mattress lineup includes models by Mattress 1st, Paramount Sleep and Serta. Retails range from $399 to $3,999. Bedgear is a key sleep accessories supplier.
Christian does well with Serta iComfort quilted hybrids located at the front of the mattress department that retail for more than $2,000 for a queen mattress.
Moving up
The mattress department hasn't always occupied such a visible location. Several years ago, it was at the back of the store, where the clearance center is now located. Christian says vendor support helped the retailer put mattresses in a high-traffic, high-visibility venue to the right of the store's entrance.
"This is a top-of-mind location," he says, standing in the mattress department. "The category makes a greater impression here."
Christian acknowledges that the rows of mattresses can be intimidating to some shoppers.
"My approach," he notes, "is to say, 'Don't let the bedding gallery scare you.' The customers see so many mattresses, too many for them to lie down on all of them. But we narrow the selection down to four to five beds for them."
The Support Report opens the door for that narrower selection by showing shoppers where they land on the comfort and support continuums. All of the beds in the store are tied to the recommendations delivered by the Support Report. Shoppers just look for the beds that fit their recommended profile. Ultra-plush beds are noted with signs bearing four clouds, while plush mattresses are indicated with three, medium mattresses have two, and firm mattresses feature one cloud.
"We give our mattress customers options," Christian says. "We are focused on our customers, and we are low-key in our approach to them. It's a nice environment."
That's just the spirit that Sally Christian built into her business.