Looking for a refreshing way to start the new year? Clean up your vocabulary by sweeping away tired jargon and shirking the slang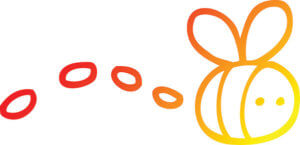 In today's busy-bee society, even the best buzzwords eventually lose their sting.
And so it is that we bid farewell to the 15 buzzwords that Inc.com's Max Totsky said must go in 2020, because — well, because some words just deserve to disappear.
"In a business context," Totsky writes in a Nov. 5 post, "new buzzwords are useful right up until they become unbearable."
Take the word "slofie," for example. Never heard of a slofie? That's the term for a slow-motion selfie. And we're hoping its death will be anything but slow.
Here's another one — "bizmeth." It's a contraction for "business method," but we should never become addicted to any buzzword that has "meth" in it, should we?
Here are the others the writer lobbied against:
"Learnings," as in "lessons learned."
"Fake sponcon," short for "fake sponsored content."
"Bleisure," a marriage of "business" and "leisure."
"Crypto winter" leaves us feeling cold.
"Clickhead," a dismissive term for people who place too much emphasis on the value of counting online clicks.
"Zillennial," someone who falls in between Gen Z and millennials. Sigh.
"ITL" is a corporate abbreviation for "invite to leave" — in other words, to fire someone.
"Technicurean," a term for people who obsess over smart kitchen appliances. No, really.
"Storyliving," a marketing buzzword that goes beyond mere storytelling.
"Symbol brand," a brand that relies on the strength of its symbol alone.

"HNWI," the abbreviation for a "high-net-worth individual."

"Share of life," which Totsky defined as "a measurement of how many minutes of each day in a customer's life a brand can meaningfully support." Whatever that means.
"Girl boss" or "She-E-O," both of which are condescending buzzwords for women business leaders — and both of which need to be buzzkilled.