Add-on sales make e-commerce more profitable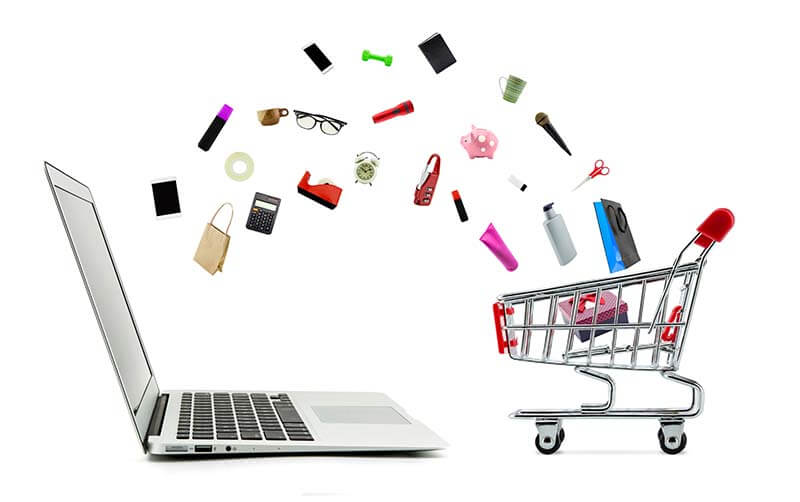 Getting customers to click "Buy now" on your e-commerce site is great — and it's even better if their online shopping cart is chock full of sleep products when they are ready to check out.
Increasing the average order value online is much like growing the average sales ticket in-store. For mattress retailers, it's about showing shoppers how products work together to create a complete sleep ensemble that will protect their investment and help them get the best night's sleep.
Here are some tips for doing just that from Corey Ferreira, an entrepreneur and content creator.
Make recommendations. Depending on how shoppers arrived at your website, those looking for a mattress might not even realize you also sell pillows, protectors, linens and other items. You can help educate them about your complete line of products by making recommendations on product pages and again at checkout. This is what Amazon does with its "Frequently Bought Together" and "Customers Who Bought This Also Bought" sections at the bottom of product pages on its site.
"You (also) can provide recommendations based on your own business priorities. You might be looking to sell some slow-moving stock, for example. Product recommendations offer a great way to get traction on those particular products," writes Ferreira in a Sept. blog for Shopify, a provider of tools and services for online retailers based in Ottawa, Ontario.
Test what language works for you: "Don't Forget," "Other Shoppers Viewed," "Protect Your Investment" or "Create a Sleep Sanctuary" all might prompt shoppers to add an item or two to their shopping cart.
Cross-sell: As shoppers browse the site, offer suggestions along the way for complementary products — "hand-pick products that pair well with the item in the user's cart, such as accessories or add-ons," Ferreira says. No-brainers would be a mattress with a foundation or a pillow with a pillow protector. Furniture retailers should suggest a new mattress anytime shoppers are browsing bedroom furniture and vice versa. Again, post your recommendations on product pages and also at checkout.
Sell bundles. To take the idea of cross-selling a step further, you can create well-priced product packages, not just of obvious product pairs like a mattress with a foundation or a mattress with a protector, but also top-of-bed packages with a sheet set, two pillows and mattress protector or "refresh your bed" packages with a topper and pillows.
Promote the bundles on product pages for each of the individual items and also use them as promos in social media posts. Pro tip: For the best results, photograph bundled products together or ask your accessory vendors to provide images of grouped items in lifestyle or bedroom vignettes.
Require minimum orders. If you find people shopping your site just for sleep accessories, try setting a minimum order price for free shipping. A $100 threshold for free shipping could, for instance, help prompt the purchase of multiple sheet sets or two pillows instead of one.
Recommending additional products or offering prebundled sets doesn't only increase your bottom line. Just as is the case when an in-store retail sales associate suggests buying new pillows and a protector along with a new mattress, add-on e-commerce sales ensure that your customers are getting everything they need at one time. Easy. Convenient. And just what online shoppers want.