Start with better imagery and complete item descriptions, then go from there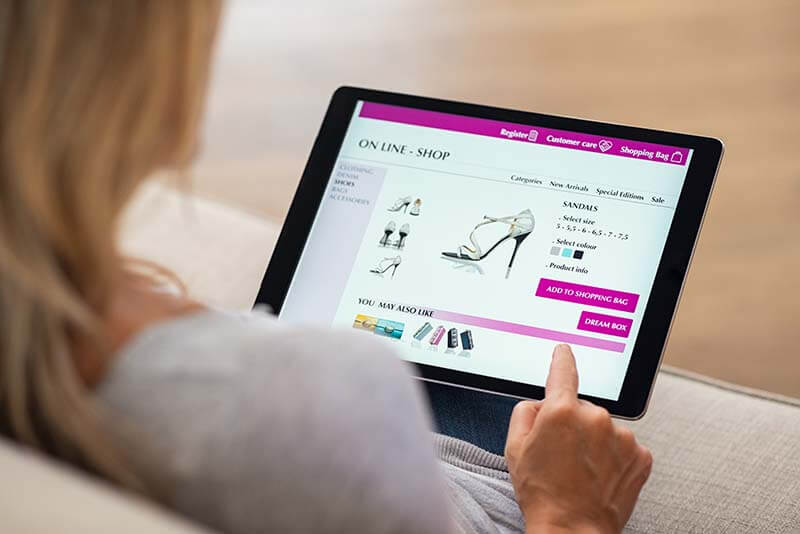 When it comes to online sales, think of your product pages as virtual retail sales associates: They need to be friendly and informative — and they need to ask for the sale.
Here are some ideas to make sure the product pages on your e-commerce site perform as well as your top RSAs.
Upgrade your imagery. With no other senses to guide them, online shoppers are driven by their eyes, making crisp, clear photos that show all the important features of a product critical to online sales success. Show products from a variety of angles and include closeups of details like the texture of a fabric or a zipper on a removable mattress cover. Include 360-degree views of complete beds and videos of adjustable bases at work. Vendors often have great images you can use. If not, spend the money to create your own.
Fill them in on the features. We urge in-store RSAs not to overwhelm or confuse shoppers with lots of details about components and constructions. It's usually too much for them to take in while rest-testing and, for in-store shoppers, the buying process should be driven by how they feel on a mattress.
For e-commerce, we advise the exact opposite — tell online shoppers everything because they crave the information. The key is to present product features and benefits in a logical, easy-to-digest format. Include key product features (comfort level, brand name, mattress depth, etc.) in the product name and then follow with a bullet-pointed list of three to five other benefits — enough to highlight the product's best qualities and entice them to purchase. Add a link to a deeper dive into constructions, materials and dimensions.
In all descriptions, use clear, concise language and phrasing that the typical consumer can understand. Again, vendors often can help you with this. Borrow their talking points. And no long paragraphs: Bullet points are your friend.
Be consistent. Standardize your product pages so shoppers can easily compare products and navigate as they consider several selections at once.
Don't hide the price. Online shoppers expect pricing to be upfront. Don't make them click around, looking for prices or hide them in tiny type. For mattresses in particular, list a mattress-only price but also show pricing with a traditional base, adjustable base, etc.
Talk it up. Include ratings, testimonials and reviews. These paint a more complete picture of a product and help shoppers narrow down their choices. Such "social" information also makes shoppers feel more secure in their purchases: "If this mattress helped Annette Q. with lower back pain, maybe it will help me, too." Similarly, be sure to post certifications (CertiPUR-US, Oeko-Tex, etc.), which give consumers added confidence in their purchases. Mention them in product descriptions and/or include the logos on applicable product pages, being certain that it's clear to shoppers exactly what components or products are certified.
Use live chat. Even if you've included every bit of information that shoppers could possibly need or want, some still will have questions; other just want the added security of double checking with a "real person." Live chat often is the feature that turns a browser in to a buyer.
Help them complete the purchase. In addition to the mandatory "Add to cart" button on each product page, include links to information about delivery, warranties and return policies — everything they need to know before they hit "Purchase." And speaking of the "Add to cart" button: That's fairly standard language at this point and we don't suggest trying to come up with something different to replace it. Save your creativity for your product descriptions.