From recycling to conserving energy, embracing the environment is good for the planet — and good for business.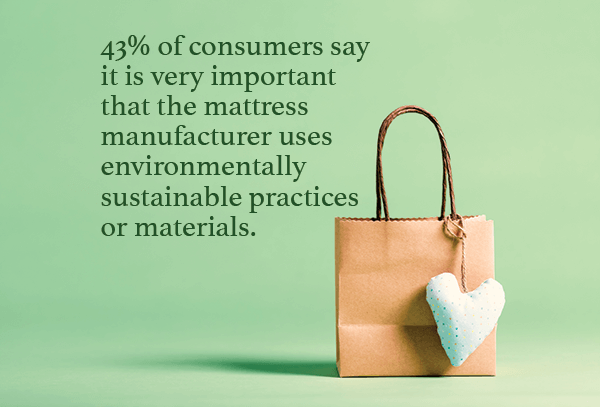 The idea of making your store more sustainable can sometimes seem like an insurmountable — and costly — amount of work. Turns out that's not always the case. In the spirit of the adage, "Start by starting," here are some easy and affordable ways to move toward an environmentally friendly new year. You're not only protecting the earth; you're responding to consumers' demands for more sustainable products.
But first, the bad news: The state of our environment has declined rapidly over the past few decades. According to the most recent National Climate Assessment — a congressionally mandated report the federal government releases every four or five years — the world has warmed more than 1 degree Celsius, with the United States warming faster than the global average. And while one degree may not sound like much, with each fraction of a degree of warming, the likelihood of extreme heat waves, coastal flooding, droughts and food scarcity increases.
Now, the good news: It's not too late to prevent some of those disastrous scenarios. Even small changes can go a long way toward reducing waste and harmful emissions while improving the state of the environment.
Making changes can not only help conserve nature, they can also improve your business and save you money.
According to a recent consumer study by the Better Sleep Council, more than half of consumers (53%) say it is very important when they purchase a mattress that the manufacturer maintains high ethical standards. Additionally, 45% of consumers say it is very important that the mattress they purchase is recyclable at the end of its useful life, and 43% say it is very important that the mattress manufacturer uses environmentally sustainable practices or materials.
To tap into that eco-minded customer base, not to mention reduce your negative environmental impact, you must make real, credible efforts to improve their operation's sustainability. Thankfully, there are easy ways to make a difference that don't necessarily require a lot of money or staffing. This guide will show you how.
Assess your operation
One of the first steps toward greening your business is looking at what you're doing now and identifying areas for potential change or improvement. This includes examining everything from the products you offer and your packaging and delivery options, to internal operations and areas such as lighting and heating/air conditioning systems. While assessing, determine how much of your budget and staff time can be allocated toward making sustainability improvements. Don't think about these changes as a one-time fix — create an ongoing plan to incorporate sustainable practices each year.
Green up your product assortment
With so many sustainably produced mattresses and bedding products available , it's easy to make your product assortment greener. Look at your current inventory to identify potential product swaps — a similar style, construction and price point with a more sustainable construction can replace a more conventionally produced product.
Adding environmentally friendly products to your assortment can be a boon for business. According to the Sustainable Furnishing Council's 2021 consumer survey, 97% of respondents would prefer to buy environmentally safe furnishings if the price and style are comparable, and four in 10 said they were willing to pay up to 10% more. Not sure where to start? The Sustainable Furnishing Council's membership list (SustainableFurnishings.org) is a great place to connect with environmentally conscious bedding brands.
The International Sleep Products held its first Sustainability Conference in November to develop solutions to sustainability challenges within the industry and plans to hold another in 2023.
Pick better packaging
Does your store use plastic bags or packing materials such as bubble wrap and Styrofoam packing peanuts? Replace those less-sustainable packaging supplies with paper alternatives. Paper bags and corrugated cardboard can replace much of the plastic you use in packaging and shipping. Your customers are likely to appreciate the change, as a study from Coleman Parkes Research found that 92% of consumers would choose paper-based packaging over plastic.
Reducing box sizes to the smallest possible container per shipment can make a big impact on your paper consumption, as well. Also, look for recycled paper and cardboard packaging products to increase your positive impact.
Go digital
While replacing plastic with paper packaging can help, reducing paper use in other aspects of your business will not only benefit the planet, but your bottom line, too. Convert paper files and forms such as employee handbooks, order and inventory records, and customer information to digital files, if you haven't already. Rather than sending physical mail advertisements, convert them to email or social media ads. And consider opting for digital receipts instead of paper ones — a survey by RetailDive found that 89% of consumers want retailers to offer a digital receipt option. Wireless card readers make it easy for customers to pay and get an instant receipt via email or text.
Conserve energy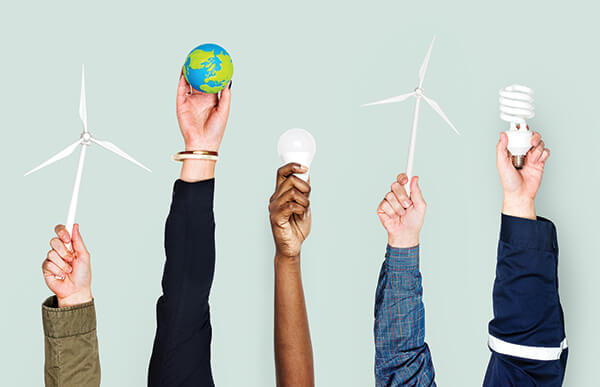 Your mom always told you to turn off the light, and she was onto more than just saving money on the power bill. Minimizing your energy usage can significantly reduce your impact on the environment while saving money on utility bills, too. Reducing energy usage can be as easy as turning off lights, but there are other ways to save. Replace all lightbulbs in your store and warehouses with energy efficient LEDs — they may cost a bit more on the front end than their traditional counterparts, but they'll save you exponentially in the long run due to their reduced energy consumption and long life.
Install smart thermostats that sense ambient temperature and control heating and cooling according to your pre-set schedule. Smart thermostats also can be controlled remotely, making it simple to make money- and energy-saving adjustments. And be sure to have your HVAC system regularly maintained — something as simple as an old filter can reduce efficiency.
Reuse and recycle
Circularity — the idea of a waste-free use cycle for products where the finished item or its components are reused or recycled — has become a major focus for home goods companies ranging from smaller brands, such as Parachute, to large chains like Ikea and Pottery Barn. While it may be difficult to make your operation circular, you can incorporate components of that concept to reduce your environmental impact.
The first and easiest step is placing recycling bins throughout your facility for paper, aluminum cans and recyclable plastics. You can take that recycling effort to the next level by offering mattress recycling.
According to the Mattress Recycling Council, more than 50,000 mattresses end up in landfills each day, while more than 75% of a mattress can be recycled. If you live in one of the states served by the Mattress Recycling Council — California, Connecticut and Rhode Island (and soon Oregon) — you can partner with the group to facilitate mattress recycling for your customers.
Outside those states, many local waste management divisions offer some form of mattress recycling. Check ByeByeMattress.com to find a list of recyclers in each state. To give customers an incentive to recycle, offer a small discount or gift with purchase in exchange for their old bed.
Go hybrid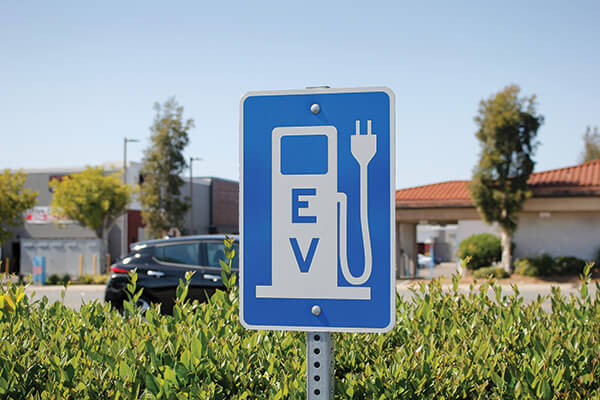 Hybrid and electric vehicles have come a long way, and they can take your business even further toward achieving sustainability while also saving money. Hybrid vehicles are powered by an internal combustion engine and one or more electric motors, which use energy stored in batteries. Instead of plugging in to recharge, hybrid vehicle batteries are charged through regenerative braking and by the internal combustion engine. That means hybrids require less gas to run (a big plus when fuel prices soar) while also emitting fewer greenhouse gasses. According to J.D. Power, hybrid vehicles are most efficient for around-town driving — ideal for store deliveries. They tend to be a bit more expensive, but long-term fuel savings can make them more affordable.
Consider carbon credits
You've probably heard the term "carbon credit," but may not know what it means or how these "credits" can help mitigate your environmental impact. To put it simply, a carbon credit is a kind of permit that represents one ton of carbon dioxide removed from the atmosphere. These credits are often created through agricultural or forestry practices. Further, companies can purchase them to offset their own carbon dioxide emissions through manufacturing, delivery vehicles or travel.
While there are many groups offering these carbon credits, it's important to do your research to ensure your money is actually going to offset your emissions. Look for certifications that have been verified by third-party auditors or standards groups such as The Gold Standard or Green-e. Also pay attention to how much of your money goes to the actual carbon offset project as opposed to how much funds the organization's overhead. Finally, when deciding which carbon offset project to support, look for those that have long-lasting benefits, such as improving biodiversity, sustainable development or air quality.
Tell your story
Have you made big changes? Or small shifts with a big impact? Don't keep it a secret. Sustainability should be a part of your brand story, right along with quality product and excellent customer service. Clearly identify any environmentally friendly products you offer, and mention positive changes you've made in all your branding collateral — website, in-store signage, advertisements, etc. Show your customers that you care about the environment and you have made real changes to become more sustainable. They'll know their dollars are contributing to the greater good, and they'll feel better about supporting your store.
Jennifer Bringle has covered the home furnishings industry for several years, previously serving as editor in chief of both Casual Living and Kids Today magazines. Her writing also has appeared in Glamour, Good Housekeeping, Parents and The Washington Post. Follow her on Twitter at @jcbringle.