Women in leadership, digital storytelling help drive business.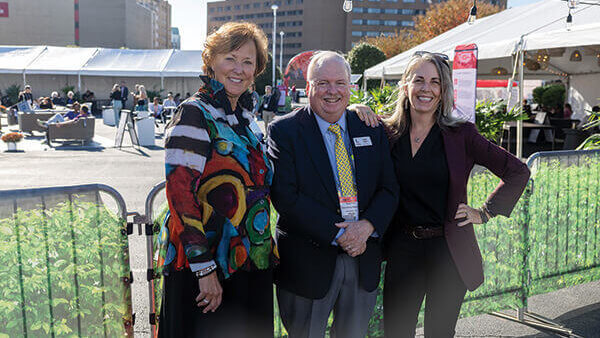 Sometimes the company you keep makes all the difference. Just ask Restonic.
The bedding producer and licensing group, whose history stretches back for the better part of a century, has found an advantage in today's hyper-competitive bedding marketplace with two key brand alignments.
One partnership united the brand with two dynamic brothers, home remodelers and media celebrities Drew and Jonathan Scott. The other linked Restonic with the Biltmore Estate, the nation's largest privately owned home, nestled in the Blue Ridge Mountains in Asheville, North Carolina.
These affiliations have blossomed since they were established more than four years ago, boosting sales for Restonic's retail customers and raising the brand's profile.
Bob Sherman, the bedding veteran whose Visionary Sleep company became Restonic's largest licensee in 2016, says these partnerships are designed to help retailers grow their business.
"By offering a unique product — such as Biltmore or Scott Living — our retailers have another tool to pique consumer interest on the sales floor," Sherman says. "With a recognizable brand, controlled distribution and the ability for retailers to set the price point, we can pack in a lot more value for every dollar spent."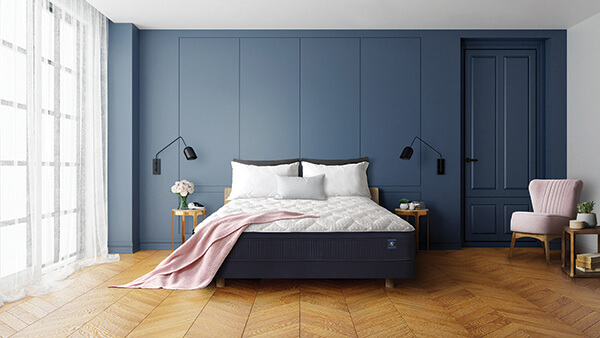 The results, he adds, are tangible: "In our fifth year working with these brands, our winning strategy is proven through bigger market share and increased average unit selling prices."
Barbara Bradford, co-chief executive officer of Visionary Sleep, agrees with Sherman.
"Our retailers' success is our success, which is why building out a full and robust marketing asset library for Scott Living and Biltmore is so important to Restonic's growth story," Bradford says. "With co-branding and advertising exclusivity, we can drive shoppers into stores, and improve conversions, profits and overall customer satisfaction."
Restonic is also doing well on the product front with its flagship bedding line, ComfortCare, which features the reinforced center-third construction the company calls its Marvelous Middle. That design aims to give extra support where sleepers need it most.
Women in leadership
Another competitive advantage that Restonic leverages these days is a senior leadership team that, unusual in the male-dominated ranks of mattress manufacturing executives, features several female leaders.
In addition to Bradford, a bedding veteran who played a key role in the growth of Serta, Restonic's leadership team includes Laurie Tokarz, who is chief executive officer and president of Restonic, and Julia Rosien, vice president of marketing.
Tokarz, one of few women to serve as CEO of a major bedding producer, says the company's female leaders give Restonic a connection with the women who are key bedding purchasers.
"When it comes to buying for the home, women heavily influence which bedding brand to purchase — some statistics suggest women make up 90% of the decision process," Tokarz says. "Restonic's strong female leadership team and our long-term association with the Women's Choice Award and WithIt allow us to connect with this key demographic."
Restonic was the first bedding manufacturer to win the Women's Choice Award in 2011 and has won it every year since. The award is based on a customer survey.
WithIt (Women in the Home Furnishings Industry Today), which Restonic has supported for years, was founded in 1997. Rosien, a past WithIt president, and Tokarz are both WithIt members.
Digital storytelling
Rosien, a digital media specialist, is another key female leader driving Restonic's success in the marketplace. She helps the brand tell the stories of its brand partners, a key to leveraging the success of the partnerships.
"Digital content creation is a massive challenge for retailers but, thanks to years of research and retailer panels, we've fine-tuned a retail digital publishing program that creates, curates and schedules content directly to participating retailer social media sites," Rosien says. "For our retailers, it's a simple and effective digital turnkey marketing program they can rely on to help create brand awareness in their region."
Good storytelling, Rosien adds, is critical in today's mattress marketplace. "It helps us move from selling a commodity at the lowest price to marketing a performance tool that improves sleep and overall health, too," she notes. "Our SleepBlog posts focus on the lifestyle choice of a healthy night's sleep — offering insights and information rather than product-focused selling. All of those posts (more than 400 of them) are available to retailers to help with consumer trust, search engine optimization and improved 'findability' in their local markets."