BY JULIE A. PALM
Mattress protectors and sheets can boost sales while helping customers sleep more soundly. Follow these suggestions to accentuate your lines.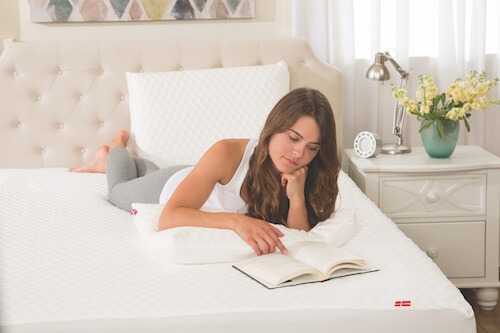 Just as a complete outfit includes touches like comfortable shoes and a coordinating belt, a new mattress set requires a fresh protector and a soft, inviting set of sheets to be truly well-dressed.
It might be ideal if all customers left your store or website having bought these items, but even in a less-than-perfect world, mattress retailers who stock the right mix of products, merchandise them well and properly train retail sales associates to sell them, can get attachment rates as high as 80%, say manufacturers of sleep accessories.
Here we'll look at some of the trends in protectors and sheets, giving you ideas along the way for displaying these important sleep products and introducing them into the sales conversation. (Note: All prices are suggested retail prices in queen size unless otherwise noted.)
The Best Protection
Let's start with mattress protectors — just as shoppers should. A trend toward functional protectors and encasements — and away from mattress pads — continues and is helpful for consumers, say accessories vendors. Traditional quilted mattress pads typically don't offer much in the way of protection against spills, accidents and stains, and can unexpectedly change the feel and performance of the mattress, for instance hampering cooling properties.
"We used to see more customers coming into stores saying, 'I need a mattress pad' because that's what they were used to having, but we're finally seeing a shift away from 'I need a pad' to 'I need to protect my investment,' " says Mike Douglas, vice president of sales for Malouf, a sleep accessories vendor based in Logan, Utah. "If you're going to spend $2,000 on a mattress, why would you put a pad on it that will impact the performance?"
Selling points of protectors include the obvious: They keep a new mattress fresh and clean and can help preserve warranty protections, which typically are voided if a mattress is stained or torn.
Eric Hasper, lead designer and showroom manager for Soft-Tex International's showrooms in New York and Las Vegas, suggests RSAs think of protectors not as an add-on sale but as a companion sale, a subtle but important shift in thinking. A protector goes with a mattress like gloves go with a winter coat: You need both.
"A protector isn't something people think much about, but when it's brought to their attention as a way to protect their investment, the customer starts thinking long term, 'I just spent X dollars on a new mattress and I should protect it,' " Hasper says. Soft-Tex, which has headquarters in Waterford, New York, offers mattresses and other sleep products under a variety of brand names, including BioPEDIC, DreamSmart, SensorGel, SensorPEDIC and SwissLUX. Soft-Tex also is the licensee that makes Therapedic- and Restonic-branded sleep accessories. Soft-Tex's protectors include the DreamSmart Microban Performance protector with anti-odor and anti-microbial technology and the DreamSmart SuperCool protector with a knits honeycomb cooling fabric.
An effective merchandising strategy is to offer a good-better-best lineup that includes one-sided protectors (which look like a fitted sheet and provide protection features in the top panel only), five-sided protectors (which extend the protection against moisture, dust mites, mold and mildew to the sides of the mattress) and six-sided encasements (which completely enclose the mattress, offering additional protection against bedbugs).
PureCare, a sleep accessories provider based in Phoenix, offers retailers such an array. "It's a very easy way for RSAs to explain options," says Sean Bergman, PureCare chief marketing officer.
Douglas says Malouf is seeing "phenomenal growth" in sales of its five-sided protectors because consumers like the added protection they provide to the borders of the mattress. In areas where humidity, allergies or bedbugs are problems, encasements are a more popular option. Retailers in college towns and vacation destinations with lots of rental properties also can do a brisk business in encasements, vendors say.
Beyond waterproofing
Although the safeguarding features inherent in mattress protectors and encasements often are enough to convince consumers of their value, vendors are offering more value-added products.
"We're seeing a push for higher-end, nicer protectors that give customers more of a reason to buy them, whether that's a cooling feature or a soft, luxury fiber like Tencel," says Jonathan Weingarten, sales manager for Danican, a sleep products company based in Atascadero, California. Danican's protectors include Nature Protect, which is made with soft cotton and rayon from bamboo for thermal regulation and a sustainability story ($69), and the SilverTECH Ag4X with anti-bacterial silver ($59). Weingarten says Danican is concentrating its efforts on private-label accessories, now available via less-than-containerload shipments, suitable for midsize retailers. The company offers a full range of "turnkey, ready to go" sleep accessories for retailers but also can customize everything from fabrics to packaging to care labels and more, he says.
Malouf's protectors and encasements are part of its Sleep Tite line, which ranges from a basic terrycloth one-sided protector ($49) to the Five 5ided IceTech protector with a breathable waterproof barrier and IceTech cooling fabric ($199). Malouf's Encase Omniphase encasement includes moisture-wicking Tencel and cooling Omniphase fibers plus a bedbug-proof Micro-Tite zipper ($164).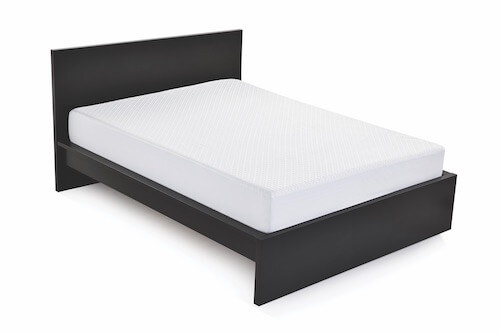 ViscoSoft Inc., a maker of sleep accessories and foam mattresses with headquarters in Charlotte, North Carolina, is investing heavily in manufacturing and other technologies to bring prices down and improve products. One specific goal is to find new and better ways to add breathability and cooling properties to sleep products, says Gabriel Dungan, chief executive officer of ViscoSoft and boxed-bed brand Muse Sleep. For instance, ViscoSoft incorporates a yarn called Cold Wire into its protectors. Dungan describes Cold Wire as a "best-in-class technology" that "absorbs the ambient cool air" and wicks away moisture to keep the sleeping environment cool, dry and comfortable.
Protect-A-Bed, a Chicago-based sleep accessories maker whose brands include the eponymous Protect-A-Bed and also REM-Fit, offers a wide range of protectors and encasements, beginning with one-sided versions featuring velour or terrycloth top panels.
"One of the biggest trends we've been seeing for the last two years is the need for cooling and performance fabrics in protection. They enhance the sleeping experience beyond providing necessary waterproof protection," says John Rachid, Protect-A-Bed president. One of the company's newest items is the Crystal mattress protector with Tencel for softness and moisture management and a Nordic Chill fiber specifically for cooling ($199 to $299).
Soft-Tex's Hasper notes that other technological advancements have led to "silent" protectors that aren't plagued by the crinkling and crackling noises from waterproof plastics that once turned off some consumers. Soft-Tex's protectors have "whisper-quiet" thermoplastic polyurethane laminated backing, he says.
The addition of phase-change, airflow and moisture-management technologies, sustainable materials, and luxury fibers to protectors and encasements allows consumers to build a sleep cocoon — from the mattress to the top sheet — with each product reinforcing the benefits of the other. Such technologies also give RSAs easy openings to bring up protective products: "This mattress has a number of cooling features. Let me show you a breathable mattress protector that is designed to help keep you cool and comfortable, too."
Bergman suggests RSAs walk shoppers through choosing whether they want a one-sided protector, five-sided protector or encasement and then, once they've chosen their protection level, talk to them about various other features that are available. For instance, PureCare's five-sided protector array includes Celliant (with Celliant fibers that have been shown "to promote a temporary increase in blood flow" to improve recovery time from physical activity) and Frio (with rapid-chill cooling fibers). Both are $119. The company also offers the ReversaTemp, with Frio cooling on one side and Heatstar fibers on the other side for a warmer sleep surface ($149).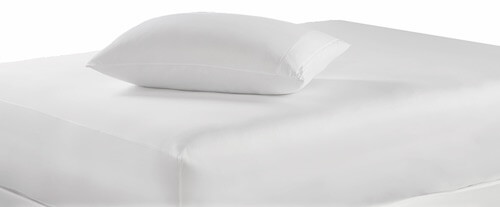 And don't forget the health benefits of protectors and encasements, say both Bergman and Rachid. RSAs don't want to gross out shoppers with talk of all the nasties lurking in mattresses but talking about reducing allergens in the bedroom and keeping the sleep surface clean and hygienic are highly effective strategies.
High style
Protectors and encasements typically come in pure white shades, a nod to those hygienic properties, but some companies are adding a fashionable flair. ViscoSoft's Cold Wire and Cold Wire Plus protectors feature repeating geometric patterns in soft gray and white on the top panel with complementary gray shades on the borders. ViscoSoft's Active Dry protector has a white-and-blue diamond design on the panel and sides that echo the blue hue. Protector prices range from $199 to $229.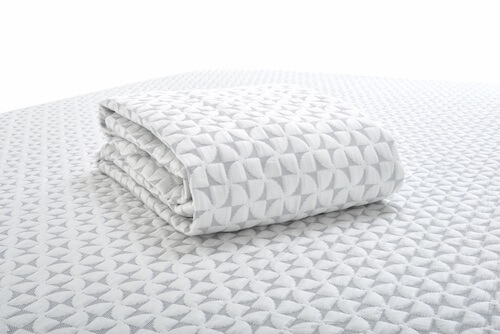 "We try to integrate a little design into our products. They are utilitarian, but we don't want them to be bland," Dungan says.
Culp Inc., a mattress fabric and sewn cover company based in High Point, North Carolina, also is looking to elevate the style of mattress protectors. The company recently launched Comfort Supply Company by Culp, which offers an array of a half-dozen entry-level and step-up "high-design" mattress pads and protectors that are "aggressively priced" from $49 to $169, says Kyle Borreggine, director of the new division.
"We're a fabric and cover company with access to talented designers," he says. "While other companies are sourcing fabrics, we own the process and can offer high-quality fabrics and fashion-forward designs."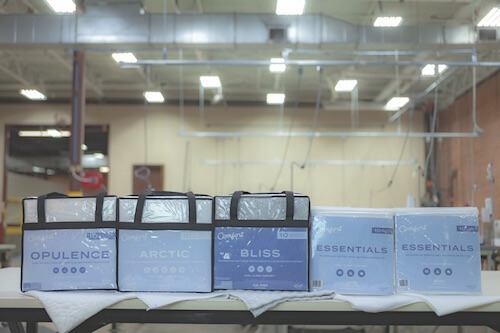 Feel and Fit of Sheets Matter
Sheets are the next important layer in the bedding ensemble. Many of the trends seen in protectors — and mattresses themselves, for that matter — appear in sheets, too.
Several vendors offer sheets in a rainbow of hues to match consumers' top linens and bedroom décor, but the most popular colors now, particularly in high-end sets, are earthy, sophisticated shades of brown, gray and blue — the same colors seen in recent mattress introductions, Soft-Tex's Hasper says. White and ivory, of course, are perennial best-sellers at every price point. (Drop-shipping programs available from many accessories providers allow retailers to limit the colors they stock while keeping up with shoppers' demands.)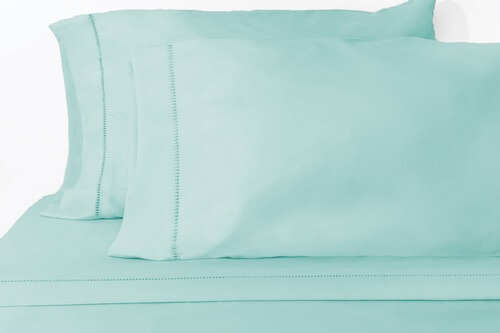 The most popular sheets are a single hue. Patterns are rare and generally limited to subtle tone-on-tone designs like stripes, windowpanes or dots. Embellishments are kept simple, perhaps a satin ribbon detail. For instance, ViscoSoft offers its Eyelet sheets, a brushed microfiber with a feminine embroidered applique at the edge, and the Grace collection, also a brushed microfiber but with a tailored ladder stitch detail (both $19). eLuxury's line includes the Cotton Rich set, a cotton-poly with a pintuck hem on pillowcase and sheet borders ($73). (Culp Inc., based in High Point, North Carolina, recently invested in eLuxury, which has headquarters in Evansville, Indiana.)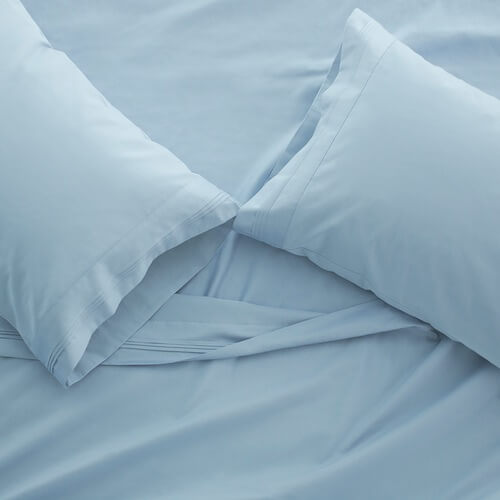 Cotton and cotton-poly blends — a staple, pardon the pun, for decades — have made way for new fabrics. Consumers can choose from microfibers, linens, flannels and blends of new technological fibers.
"I see a movement toward experimenting with different blends," ViscoSoft's Dungan says. "For years, 100% cotton kind of ruled the roost and still is going strong, but higher-end sheets are blending advanced synthetic fibers and natural fibers for durability and improved feels."
PureCare has built its sleep accessories lineup, including its sheets, around technical textiles that offer a host of feels and benefits. "We use technical textiles to enhance the health and wellness of the sleep environment," Bergman says.
The company's sheet collections include Modal (blending fibers made from the pulp of European beechwood trees with long-staple cotton for a lightweight, luxurious feel) and Lumen Celliant fibers that "promote a temporary increase in blood flow" for recovery from the day's activities and more restful sleep). Sets are $149 to $269.
Shoppers appreciate products made from botanic materials like Tencel fibers, which come from sustainably sourced woods and are produced in a zero-waste environment, Malouf's Douglas says. "We're seeing a lot of consumer demand for products with Tencel," he says, noting the fiber is soft and silky, making it ideal for bedding.
Protect-A-Bed, too, has had success with its Crisp sheets, made with Tencel's lyocell fibers. The company touts the fiber's botanic origins, as well as the soft, smooth feel of the sheets and their moisture-wicking and hypoallergenic properties. Crisp is part of the Therm-A-Sleep collection ($119 to $194).
Malouf also created its Supima sheets, part of its Woven collection, with a sustainability story in mind. The sheets are manufactured with 100% U.S.-grown extra-long staple Supima cotton made in a sateen weave ($249).
And, of course, accessories vendors are making cooling sheets — almost every company includes a cooling sheet in its lineup. For instance, Danican offers the Cool Pointe fitted sheet with a satinlike Cool Pointe fabric ($149 for fitted sheet only).
"The big thing for any bedding product is cooling or moisture wicking. For a long time, cotton was so important to consumers," Hasper says. "Now they are more open to other fabrics as long as they have a cooling story."
The perfect fit
Makers of sheets know the importance of a good fit. Consumers, they say, need deep-pocketed sheets with sufficient elastic to fit the wide range of mattresses available today — from the thinner 8-inch or 10-inch boxed mattresses to thick, multilayered pillow-tops that can be 18 or 20 inches tall. (See more about adjustables on page 22.) For instance, Malouf's sheets feature extra-deep pockets and the company's Universal Fit on fitted sheets for secure placement.
And PureCare sheets are made with Precision-Fit corners on fitted sheets for a "clean, crisp fit" and a 1-inch Precision-Fit cuff that keeps fitted sheets from slipping off, especially on adjustable mattresses. PureCare's enveloping pillowcases keep pillows neatly tucked inside — both during sleep and for a finished look when the bed is made, Bergman says.
"When we add the Precision-Fit corners and the 1-inch adjustable band, which is great for power bases, it makes a really beautiful, snug fit," Bergman says. "It's a package — the fit, the feel, the finish."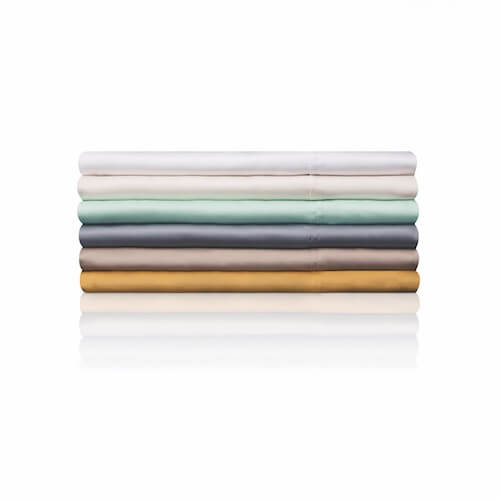 If You've Got 'Em, Flaunt 'Em
A key to boosting sales of protectors and sheets at brick-and-mortar locations is to get them out from behind the sales counter and into an attractive, destination display or even a shop within a shop, says John Rachid, president of Protect-A-Bed, a sleep accessories company based in Chicago.
"Retailers are realizing they need to generate excitement and they need to grow overall tickets. They can do that with add-on products," Rachid says. "We've made a large investment in displays so there's excitement around pillows, sheets and protectors. You can't have them in cubby holes or hidden behind the counter. You need displays to grab attention, educate and help sell the whole sleep system."
Whether you use kiosks, stands, shelving or a combination, make sure shoppers can touch products and compare colors by incorporating fabric swatches and unboxed product samples.
PureCare is working with stores to turn wasted retail space — the walls — into accessories displays, says Sean Bergman, chief marketing officer for the Phoenix-based sleep accessories vendor.
In collaboration with a retailer, PureCare can create a custom display featuring a mix of packaged products, minibuns and fabric samples that takes up little floor space. With bold signage and easy-to-understand messages about product features, shoppers can visit the presentation on their own or a retail sales associate can guide them through. Retailers choose the product mix and size of the display.
"When a customer comes into a mattress or furniture retailer who has one of these walls, they see the retailer is in the accessories business," Bergman says. "They can touch and feel the products. We believe it's important for customers to have a tactile experience."
PureCare, like many other accessories providers, offers retailers drop-shipping programs so they can keep their inventories low. Products typically arrive at customers' homes within a few days.
In addition to destination displays, retailers can create secondary presentations with logical pairings throughout the store. For instance, place sets of adjustable sheets near the power base you use most for demonstrations. And if your accessories are in an area of the store that can't be seen clearly from front windows, create a teaser presentation that hints at what you have to offer inside.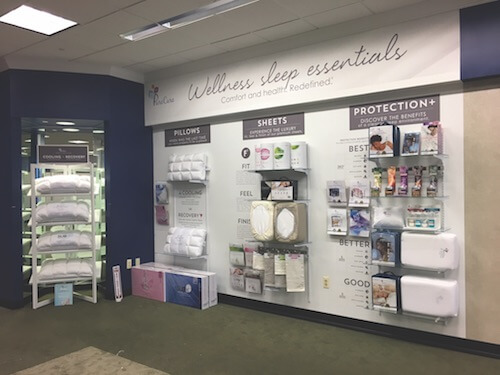 Pillows Need Protection, Too
After retailers have mastered selling mattress protectors with each bed purchase, the next step is sending shoppers home with pillow protectors, too.
"If you have an 80% attachment rate for mattress protectors, there's no reason to accept a paltry 5% or 10% attachment rate on pillow protectors. There are ways to get that number up," says Mike Douglas, vice president of sales for Malouf, a sleep accessories vendor based in Logan, Utah.
Accessories makers acknowledge that pillow protectors can be a harder sell. Many consumers aren't even aware such products exist. Others tried pillow protectors in the past and found them noisy or complained that they changed the feel of their pillow.
"In the past, pillow protectors held air and created a puffy pillow," says Sean Bergman, chief marketing officer for PureCare, a sleep accessories provider based in Phoenix. "Our AirXchange filter lets air out without letting allergens in."
There are several ways to introduce the topic of pillow protectors.
For instance, if shoppers mention allergies, asthma or other health issues, it's a perfect opening to talk about how pillow protectors keep pillows hygienic and clean by keeping dust mites, mold and mildew away from sleepers. Shoppers purchasing memory foam or latex pillows may be especially open to the idea of a protector they can regularly launder when retail sales associates remind them the pillow itself can't be thrown in the washer.
And if shoppers are buying premium pillows, RSAs can talk about the need to protect their investment. A $25 protector for a $150 pillow doesn't seem out of line, Douglas notes.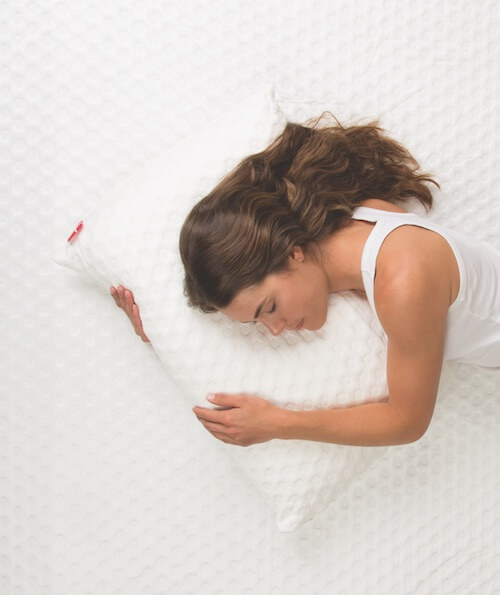 Mattress Pads Have Their Place
There are times when consumers do want to change the feel of their mattress — to add a little softness or a bit of buoyancy — and a mattress pad can be a good, lower-cost alternative to toppers.
"Mattress pads are becoming increasingly popular as a comfort layer," says Paul Saunders, chief executive officer of eLuxury, an e-commerce retailer of a wide variety of bedding and bath products that manufactures its own line of mattress pads in Evansville, Indiana. "Our manufacturing process is very similar to the process that creates a pillow-top panel for the mattress industry." That allows many of the company's pads to function as "removable pillow-tops," he adds.
The surge in sales of boxed beds, which typically are all-foam constructions, has helped boost mattress pad sales, Saunders says. "Many people often err on the side of buying a firmer mattress because it's easier to make a firm product softer later," he says. "A mattress pad can soften a firm mattress and reduce mattress return rates."
eLuxury offers pads with many of the same features — hypoallergenic, cooling, sustainable, waterproof — found in protectors.
Culp Inc., a mattress fabric and sewn cover company based in High Point, North Carolina, recently invested in eLuxury. Through that partnership, Saunders says eLuxury will begin incorporating Culp's performance and fashion-forward fabrics into its pad line.
"We're excited about Culp's supply chain, experience in manufacturing and its robust design team," he says.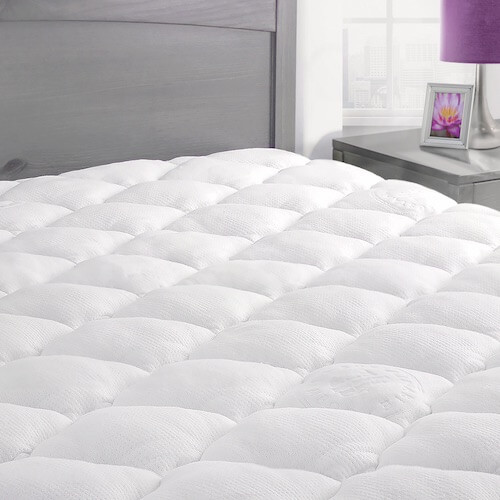 Stock Products that Adjust to Adjustables
With sales of adjustable bases going up, up, up, accessories producers are making sheets and protectors designed not to slip, bunch or pop off when the mattress moves.
If you do a good business in adjustables (and we hope you do), stocking sheets that keep articulating mattresses well-covered will keep your customers happy — and prevent them from buying sheets elsewhere. That means offering sheets with generously sized fitted and top sheets, plus adequate elastic on fitted sheets.
"We try to push retailers to reach a 70%, 80%, even 90% attachment rate for sheets on adjustables, which is phenomenal," says Mike Douglas, vice president of sales for Malouf, a sleep accessories vendor based in Logan, Utah. "It's a real benefit to consumers. Try to find a good, adjustable-friendly sheet at the big boxes."
Vendors typically offer two sheet options for king-size adjustables: a regular set with a king-size fitted and king-size top sheet or a set that includes two twin XL fitted sheets and a king top sheet.
Reverie, which is focusing its entire sleep products line on power bases and adjustable-friendly mattresses, offers a well-edited selection of accessories, all designed to work well with its motion bed sets, says Lisa Tan, chief marketing officer for the company, which has headquarters in Bloomfield Hills, Michigan.
"An articulating bed requires a fitted sheet that stays put or the sleeper will have discomfort," Tan says. "Our fitted sheets have BedTite ruched elastic that provides give and take in the foot and the head of the bed. Sheets can expand and contract as needed and still stay in place." Same goes for the company's mattress protectors.
Reverie also offers split sheets and protectors specifically for tricky-to-fit split king and split California king mattresses. The sets come with specially made fitted bottom sheets and oversize top sheets, plus two king-size pillowcases. They are available in two sheet collections, organic cotton and Eco Tencel. Sets retail for $190 in queen and $280 in split king. Reverie's Cool Down mattress protector has a temperature-regulating Rev-Cool top fabric and water-resistant backing on the top panel ($190 queen; $250 split king).
"We're keeping it simple for retailers and consumers," Tan says. "We give them the well-fitting, breathable sheets and protectors they need. They complement our mattresses and it's made a good selling story for us."
Hit a Single? Go for a Double!
If you've hit your stride selling a mattress protector or encasement with most mattress purchases, go for multiples.
Chances are your customers' guest beds and children's beds could use new protectors to freshen up those older mattresses.
And John Rachid, president of Chicago-based accessories vendor Protect-A-Bed, encourages retailers to promote encasements (even those that zip off) as a permanent safeguard that stays put. Retail sales associates then can suggest customers add a mattress protector that can be easily laundered on a regular basis.
"That way the mattress is always protected, even when the protector is being washed" he says.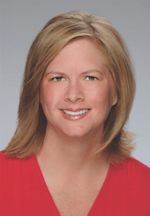 Julie A. Palm is chief wordsmith at Palm Ink LLC in Winston-Salem, North Carolina. She has 25 years of experience as a writer and editor for newspapers and magazines and as a publications director. She is a past editor in chief of both Sleep Savvy and BedTimes magazines. She can be reached at japalm623@gmail.com.