Bed frame competitors Rize and Glideaway join forces in new entity to boost customer service.
Things were looking bleak when Rize CEO David Jaffe made a fateful telephone call. The Covid-19 pandemic had just broken out across the nation. The stock market was plunging. Events everywhere were being canceled. The future was uncertain.
In the midst of those dark days early in 2020, Jaffe called Zev Fredman, president of Glideaway Sleep Products. In some ways, it was an unlikely call. The two companies, both with strong bed frame histories and similar product lines, were long-time — and fierce — competitors.
But Covid-19 changed everything. So, Jaffe called to check in on Fredman and to find solace in a chaotic marketplace. In the friendly, supportive conversations that followed, the two executives bonded as they shared their thoughts and concerns, their hopes and their resolve to move ahead. Through that connection, a seed for the future was planted, one that flowered last year when the companies merged into one entity: Rize Home.
The two third-generation family-owned businesses joined forces and product lines. The new company, which made its first appearance at the recent Las Vegas Market, is a stronger entity than either Rize or Glideaway were as separate businesses, officials say.
Jaffe and Fredman, who led their separate companies, are now on the same team. Jaffe is CEO of Rize Home, and Fredman is chief financial officer, although his contributions run much deeper than that title might suggest.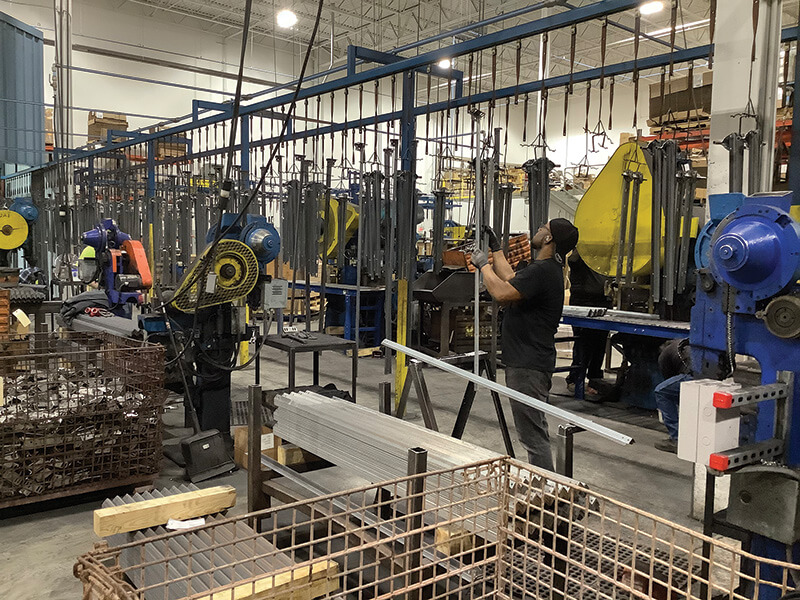 Jaffe and Fredman are joined in the Rize Home C-suite by Marc Spector, president of the new entity. He was formerly president of Rize. Bedding veteran Rick Sterzer remains executive vice president of sales.
Rize Home is a $150 million company with 3,000 retailers and more than 20,000 store fronts.
Executives say the new company offers several advantages for customers, including more product choices, better merchandising opportunities, better pricing, faster shipping and more consistent inventory levels. The joint venture also means a greater investment in resources to design better products and stronger retail support programs.
As he looks to the future, Jaffe aims to leverage a broader customer base and more products to sell.
"Our opportunity is our large, combined customer base," he says. "With a broader line, better merchandising and closer shipping points, there are great opportunities for our customers to add on new and innovative product lines at a reduced cost."
Key categories for Rize Home include bed frames, adjustable bed bases, a mattress line that includes both foam and hybrid models, a youth mattress collection, top-of-bed accessories, pillows, other sleep accessories and furniture, a category Rize was building.
"These products are all available now but will be more integrated from a branding standpoint moving forward," Jaffe says. "We produce these products all over the world, including the United States, Canada, Mexico, Vietnam, Taiwan, Malaysia and China."
The company's U.S. footprint includes 120,000 square feet of manufacturing space at facilities in Cleveland, Houston and St. Louis, and 500,000 square feet of warehouse space in those three cities, as well as at facilities in California, Florida and Washington.
Jaffe looks forward to what Rize Home can bring to retailers. "The opportunity for Rize Home is to expand our business from two traditional bed frame manufacturers to a brand that delivers great quality products for the entire home at a good price."
Prescription for a New Category
Rize CEO David Jaffe was shopping in a major drug store chain when inspiration struck.
As he walked through the store he came across a presentation of sleep products, including sleep aids, supplements and sleep paraphernalia. This was one of the largest product displays in the store. And it was one, Jaffe immediately realized, that should be offered by a sleep company like his.
"I couldn't believe that our retailers weren't selling those products," Jaffe recalls of that drug store visit. "We were already selling sleep. It felt like a no-brainer."
And that was the start of Rize Essentials. The line includes a silk eye mask; a blackout eye mask; heated, disposable eye masks; diffusers; essential oils; aromatherapy candles; and a silk pillowcase.
Jaffe says those products occupy a small footprint in retail stores but can make a large contribution to consumers' shopping experiences.
"We want to create a comfortable space in the showroom where shoppers have an enjoyable experience," he says. "This isn't just beds lined up on the floor. This is a selling space that appeals to the senses."
The Essentials line engages the sense of touch with the luxurious feel of silk and it appeals to the sense of smell with the aromas of lemon, orange, lavender, eucalyptus, chamomile and peppermint — all offered in essential oils.
Mattress retailers can use displays of those products to add spice and excitement to their sales floors, thereby increasing engagement with their shoppers.
"This gives retailers the opportunity to become better storytellers," Jaffe says. "This is less about the transactional nature of selling products and more about opening up the world to selling many more products and to selling sleep solutions."