In this series, we sit down with founders of successful sleep products retailers who struggled in the nascent days of their business. Here, they share their best business advice, lessons learned along the way and the strategies they used to turn their companies around.
---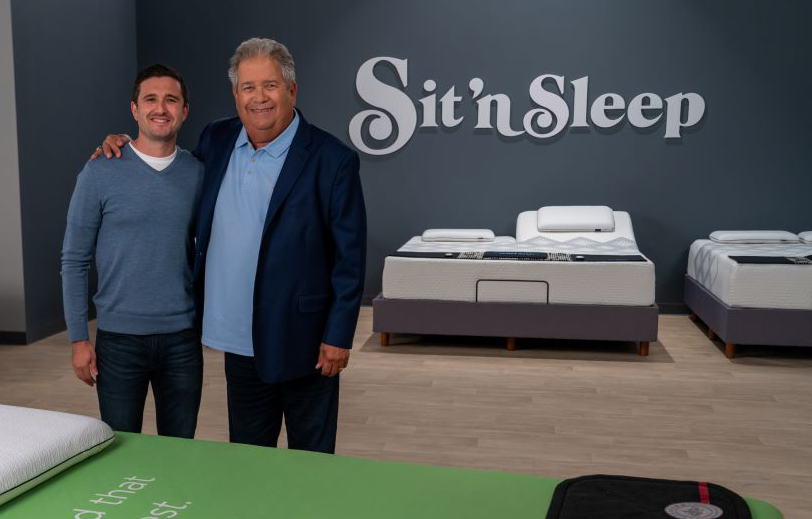 In this inaugural installment, we caught up with Larry Miller, co-founder and CEO of Sit 'n Sleep and Drew Miller, vice president of marketing for Sit 'n Sleep. The Southern California-based retailer began in 1980 as Rivera Convertible Sofas selling futons, day beds and sofa beds. Although the retailer is now one of the largest independent mattress retailers in the country, it made just $200,000 in its first year.
It wasn't until the company began buying radio ads on a local station it experienced its first boost in sales. In 1991, running ads on Howard Stern's radio show and placing television ads in 1993 helped double sales in two years. By 2014, Sit 'n Sleep achieved annual sales of $113 million. Fast forward to today, Sit 'n Sleep has 37 stores, 220 employees and annual sales of $130 million.
What business advice do you have for retailers or sleep products companies who are just starting or need a boost?
Larry Miller: The best move I ever made in this business was to trust others to do what I was doing. In the beginning, it was just my dad, myself and one other person. I unloaded trucks, sold and delivered. I had to learn to hire good people, release and let them do what I was doing. It's having faith, delegating responsibility, and trusting others that will help a company grow.
Radio and television advertising helped Sit 'n Sleep grow in the 1980s and 1990s. What advertising or social media marketing strategies is Sit 'n Sleep using now to maintain its revenue?
Drew Miller: Over the last 10 years, we have worked closely with our agency to transition our strategy from a primarily traditional marketing spend to a full-funnel approach that is roughly 60% digital and 40% traditional spend. Through that, we have invested heavily in paid search, Connected TV, programmatic display, social media and YouTube. Our mix and frequency are constantly being tweaked based on the results of the media.
How is Sit 'n Sleep maintaining its success?
DM: Although our methods have changed to reach our consumers throughout the years, our messaging has remained similar. Through our fun creative with Larry Miller and now the introduction of myself, we focus the messaging on our family business. We also have the largest selection in Southern California, highly trained sleep consultants and our exclusive bedMATCH technology that scientifically recommends the right mattress for our guests. Today, we have strategically developed significant advancements for our business, focusing on a well-designed approach to e-commerce and education while still utilizing Larry's fun presence through online advertising. This has enabled us to engage and connect with a broader audience.
How have your commercials evolved?
DM: Most Southern California residents are familiar with Larry's fun commercials, such as "Replace in 8," in the early 2000s. Today, we've kept that tradition alive with short videos that still bring the same energy to the table to keep audiences and customers engaged, as seen in a more recent commercial.
Do you find consistency in advertising is key or do you continually adjust your approach?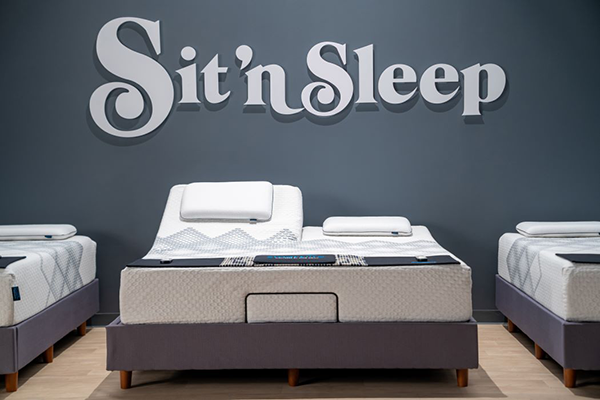 DM: It is extremely important to continually refine our approach based on new technologies and current trends in the market. We feel that consistency is key in our branding, especially around our core messaging. The consistency of our messaging and our willingness to evolve is what has helped us to maintain our footing in the market for more than 40 years. We are lucky to have four successful taglines. The most famous is "Sit 'n Sleep will beat anyone's advertised price, or your mattress is free!" And our newest, "For expert advice on your next mattress, trust your sleep to Sit 'n Sleep!"
What is the best piece of business advice anyone has ever given you?
LM: Business must constantly evolve. If your business looks the same as it did today as it did five years ago, it's a dying business.