Serta Simmons Bedding has appointed Guy Longworth to chief marketing officer and Brian Dengler to chief innovation officer. Longworth will lead the SSB portfolio of brands, and effective May 8, Dengler will be responsible for innovation strategy, R&D and product development.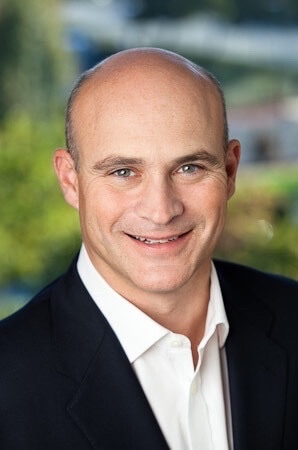 Along with brand marketing strategy and activation, consumer insights, creative and media, Longworth will oversee the company's strategy, emerging channels and licensing business. Dengler will also be responsible for aesthetics and advanced engineering.
"We are strengthening our leadership team as we move forward with our strategic growth initiatives that include leading with innovation, building demand for our trusted brands and operating a high-performing and resilient supply chain to provide industry-leading service to both retail partners and sleepers," said Shelley Huff, CEO of SSB, headquartered in Doraville, Georgia.
"We are pleased to welcome Guy and Brian, who bring proven track records in consumer-driven innovation and igniting brand growth," she continued. "These seasoned leaders will play an important role in helping us advance our strategic plans as we serve sleepers and work to reclaim our leadership position in the market."
Longworth joins SSB with more than 30 years of global marketing experience. He has held leadership roles at iconic brands including Intuit and Sony Interactive Entertainment America, where he led the launch of PlayStation PS4 and was credited for returning PlayStation to market leadership. He also worked with disruptive technology startups, such as the agriculture-tech company Farmers Business Network, where he most recently served as chief marketing officer. Earlier in his career, Longworth held strategic marketing roles at Procter & Gamble, Kraft Foods and Kellogg's.
"Serta Simmons Bedding has an outstanding portfolio of trusted sleep brands beloved by consumers around the world," Longworth said. "I'm thrilled to be working with Shelley and the rest of the team to build awareness and demand, helping SSB achieve its vision to be the trusted leader in sleep."
Dengler brings more than 30 years of innovation and product development experience to SSB. He has held senior leadership roles at Yeti, where he owned the product roadmap, driving the company's future vision and path beyond coolers. He also worked with Newell Brands, where he led global development and innovation, and paved the way for new technology for the Calphalon brand. He comes to SSB from Instant Brands, a global manufacturer of kitchen and homeware appliances, where he served as senior vice president, product development, leading global product development and quality for Instant Pot, Pyrex, Chicago Cutlery, Corelle and CorningWare.
"Innovation is — and always has been — at the core of SSB's mission, and that is one of the many reasons I'm excited to join this team," Dengler said. "Together, we will bring the next generation of sleep innovation to the market and ultimately help people sleep better so they can live healthier lives."