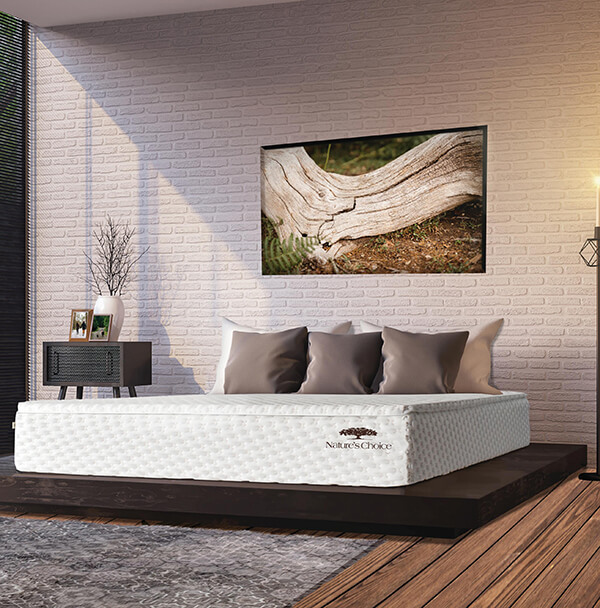 For consumers who like the idea of a latex mattress but don't like the latex price, Spring Air International has created Nature's Choice, which debuted at the Summer Las Vegas Market.
The six-model collection complements sister brand, Nature's Rest, which is constructed with Talalay latex cores and linen fabrics. Nature's Choice features a hybrid construction that feels like latex.
"As one of our best-selling legacy brands, Nature's Rest has been extremely popular with consumers who are looking for a healthier night's sleep through mattresses that include sustainable components. However, some consumers simply have a smaller budget than the premier price point of an all-Talalay latex construction," said Nick Bates, president of the Chelsea, Massachusetts-based company. "With this new line, we have replaced the latex cores from Nature's Rest with foam cores and encased coils, yet still offer latex as a comfort layer, ensuring a natural element is included in the line."
Priced to retail from $1,599 to $2,599, the collection is covered in white ticking that mimics the style of Nature's Rest.