Better Sleep Council research identifies opportunities to lift tickets, and improve sleep satisfaction.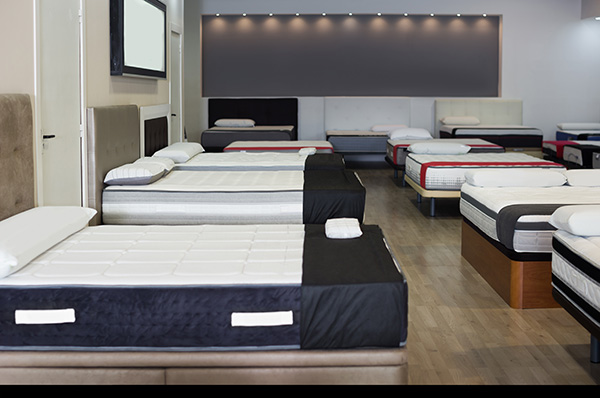 Research recently conducted for the Better Sleep Council presents four compelling opportunities for mattress retailers:
Meet consumers' spending expectations.
Wouldn't it be helpful if retailers knew exactly how much consumers expect a new, quality queen-size mattress or set to cost? Yes, it would. And the BSC research has the answer: $1,163. But consumers actually spent $997 for their current queen-size mattress, the BSC research reveals. That's a difference of $166, and that's a key opportunity for mattress retailers.
Retailers can close that spending gap by making sure they have a nice selection of products at the $1,099 and $1,199 price points, the range that consumers expect to spend. And they need to make sure that their retail sales associates are well-versed in this key BSC research finding, and confidently present products at price points above $1,000. Consumers expect to pay more than $1,000 for a quality mattress or set. Retailers should give them plenty of opportunities to do so.
Sell larger bedding sizes to younger consumers.
Retailers might think that older consumers are more likely to shop for the largest bedding sizes than younger consumers. But the BSC research has some fascinating findings, revealing that younger consumers are more interested in king and California king mattresses than their older counterparts. Who knew?
The BSC research found that 41% of adult Gen Z consumers (ages 18- 24) and 55% of millennials (ages 25-40) would buy a king or California king model if they were shopping for themselves today. For Gen X consumers (ages 41-55) the percentage is 43%, and it drops to 33% for boomers (who are ages 56 and older).
The retail implications are clear. "You sell what you show," as the saying goes, and retailers must have a strong offering of king and California king models on their showroom floors. And their RSAs need to be ready to talk about how that extra space translates into more room for kids and pets to share the bed with their parents.
Needless to say, consumers expect to pay significantly more for a king-size set (a mean of $1,587) than for a queen-size set. So, selling more king and California king models will add a big boost to average tickets.
Make the case for an adjustable bed base or a flat box spring/foundation.
There was a time when most consumers purchased mattress sets, but that time has gone, the BSC research reveals. It says that almost half of consumers (46%) plan to purchase a mattress only when they replace their current mattress. Retailers must make the case that consumers would enjoy the considerable benefits of an adjustable bed base, which 12% of consumers plan to buy, or at least a new flat box spring/foundation, which 42% of consumers plan to buy.
The best way to sell adjustable bed bases is to have them under most or all of the mattresses on the sales floor, and to put those bases to work during sales presentations. And hygiene reasons alone suggest it's a good idea to replace an old foundation in the bedroom.
Sell better sleep.
Yes, this is obvious, but it's easy for retailers to lose sight of this in today's price-focused market.
The BSC research shows that sleep satisfaction scores have risen since the early, dark days of the Covid-19 pandemic. In the fall of 2020, when Covid worries were omnipresent, 55% of consumers said they were very satisfied or somewhat satisfied with the quality of their sleep. Those were scary times for many consumers, and it's easy to think the quality of their sleep suffered then.
Recent BSC research finds that sleep satisfaction scores rose by five percentage points from 2020 to 2022. That's a positive jump, but the industry's challenge now is to secure those gains — and to see if it can improve upon them. Retailers can do that by spending less time talking about mattress prices and spending more time talking about the numerous benefits of a great night of sleep — one that comes from a new mattress.