Finding the right service providers can help your store succeed and grow.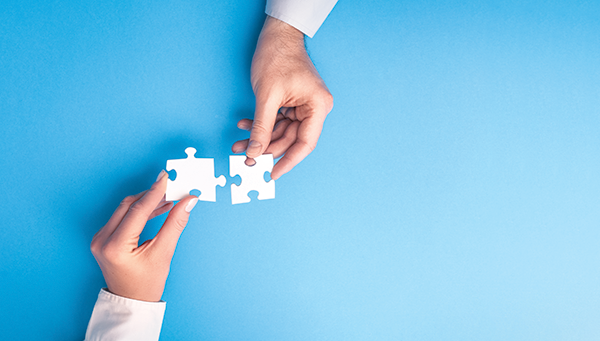 For bedding retailers, it may sometimes feel overwhelming to manage all the aspects of your business, from marketing and merchandising to e-commerce and customer financing. While you may be tempted to handle these things in-house, service providers who understand mattress selling can be a valuable tool in taking your business to the next level.
Finding the right partners and making investments to upgrade your operation can generate sales, create consumer loyalty and make your job easier. The key is to identify what services your business needs and connect with the right providers. That may sound easier said than done, but there are companies and organizations that can make this process simple and successful.
Tech tools
In today's digital world, being technologically savvy is no longer a choice. To appeal to consumers who are accustomed to brands such as Apple and Amazon that provide shoppers with fast, simple buying experiences, retailers must offer that same easy, intuitive process to their customers.
"To be honest, at this point, I don't know how retailers do it without technology because customer expectations are just so high," says Caitlin Jascewsky, brand strategist for Storis, which has headquarters in Mount Arlington, New Jersey.
Storis — a retail technology firm specializing in the home furnishings industry — offers several technologies that allow independent furniture and bedding retailers to do everything from effectively manage inventory to operate seamless online storefronts.
Storis' main product, an enterprise resource planning software, includes a suite of tools that allow retailers to centralize operations across multiple stores, websites and distribution centers, while also managing key department functions through a single, integrated program. ERP software also makes it possible for retailers to automate business processes to improve workflow and establish a seamless inventory cycle, from purchasing to order fulfillment.
"What we see specifically for bedding retailers, particularly with mattresses, is they like to use just-in-time inventory management and replenishment models," Jascewsky says. "So, we have different ways they can track how much they want to keep on hand, then what their sales rates would be, and a minimum quantity when they order from the vendor."
ERP software also aids bedding retailers in creating hard and soft kits for SKUs, allowing them to easily sell bed frames and other items along with mattresses.
"A hard kit is saying you always have to buy these five elements together, in this way, no substitutions," Jascewsky says. "And then a soft kit might allow them to swap in different variables or not have to buy all five pieces, or they can choose size-specific attributes."
Retailers can build on Storis' ERP program with its NextGen platform, which offers point-of-sale capabilities for in-store sales.
"If a customer is looking at a particular mattress,
(a retail sales associate) can just scan the tag and it will come up on their tablet so they can actually see real-time availability, if it qualifies for any promotions or if they have to pull it from a different fulfillment location to get it faster," Jascewsky says.
For bedding retailers, offering an e-commerce component is critical to remain competitive in a marketplace filled with online mattress brands. Jascewsky says Storis helps many clients set up and maintain a robust e-commerce business.
"There are a lot of different ways to do it," she says. "We have very basic product sync, where the retailer just wants to make sure that if a customer is coming in the store and they're looking at the website, all the product information is consistent. And from there it goes all the way up to advanced third-party financing integration. So, it's crawl, walk, run with whatever the retailer needs."
Jascewsky says all these tools were designed to help retailers offer the best possible experience for their customers, no matter how they shop.
"Customers want convenience, they want accuracy, and they want an enjoyable, expert-driven shopping experience," Jascewsky says. "And when they make that decision, they do not want to spend time in the checkout — they want that to be smooth and simple, online and in the store."
Managing marketing
Another way to ensure a seamless, enjoyable customer experience is through your marketing strategy. For bedding retailers, that can mean everything from managing promotions to targeting potential customers through digital advertising. While a
traditional marketing or advertising firm can help, organizations such as Nationwide Marketing Group offer retailers solutions tailored to the bedding and furniture industries.
Nationwide, which is one of several buying groups catering to the home furnishings industry, provides a host of services to its retailer members — and marketing assistance is one of the most popular.
"Marketing's our middle name, and we really feel like we know our retailers very well," says Jeff Rose, vice president of merchandising, furniture, bedding and outdoor for Nationwide, based in Winston-Salem, North Carolina. "And being able to have great communication and a strategic approach to the advertising or marketing that a member may need, we really take out the stress. There are a lot of independent retailers out there that are nervous about digital marketing or just marketing itself."
When retailers join Nationwide, they gain access to the organization's marketing services, which include website creation and management, e-commerce and customer service tools, and customized digital marketing plans.
"We really dive into their business and look at their needs," Rose says. "And we create a plan that will be efficient and easy to use."
One of the ways Nationwide does that is through its AdRocket digital marketing platform, which allows retailers to reach potential customers as they transition from researching products and investigating retailer ratings to checking local inventory and comparing prices. The goal
is to drive those browsers into the store and turn them into buyers.
"We partner with Google and do all sorts of over-the-top opportunities and focus on the member's market to drive that consumer," Rose says. "Because the consumer is changing every single day on how they shop, we have a variety of different opportunities to reach them."
Through AdRocket, Nationwide taps into partnerships with manufacturers to maximize a retailer's reach and take advantage of promotions to drive customer traffic.
"If there are different types of national advertising or promotions that are going on with one of our key vendor partners, we'll highlight that offer," Rose says. "And then, if there's not a national promo going on, we'll maybe focus on a finance offer, but then make sure that our retailer members continue to be the highlight of that digital strategy."
Rose says Nationwide's membership ranges from single-store independent retailers to larger chains. They all can customize marketing plans to fit the needs and budgets of those varied operations.
"We don't want a smaller independent retailer to feel that their budget needs to be so big and go after everything that they may not need in their market," Rose says. "And some of our larger retailers need a little bit more. So, we feel like our team does a really good job of taking the tedious ins and outs of a marketing plan and making it turnkey for them, no matter their size or market."
Whether working with Nationwide or another marketing firm, Rose says retailers must be sure their digital marketing plan is based on solid analytics to guarantee they are reaching the right customer at the right time.
"Data is key, and being able to look at a member's market and actually pinpoint where consumers are — where to really concentrate marketing and dive in — is something we take pride in," Rose says. "And we have an incredible data team that can really help that initiative."
Financing fixes
For big-ticket items such as mattresses, purchasing with a credit card may be the only option for a large swath of consumers. There is also a significant number of potential customers with no credit or bad credit who are unable to qualify for a credit card or loan. While their credit score may not reflect it, many of these consumers have the means and desire to make regular payments on purchases.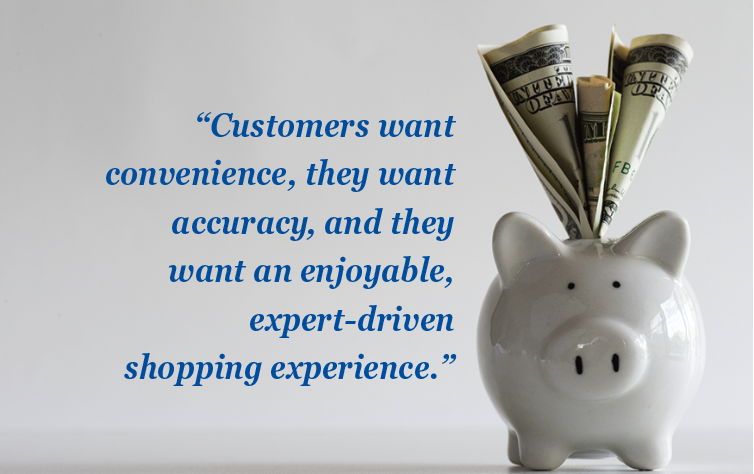 These are potential sales your stores could miss if you don't offer financing options that address the needs of consumers who don't qualify for traditional financing. That's where lease-to-own programs come in.
Companies such as Katapult and Snap Finance help retailers reach a new customer base by offering financing plans that don't require shoppers to qualify for a credit card or loan.
"There are about 30% to 40% of customers who typically don't qualify for traditional financing like a credit card," says Reid Bork, chief revenue officer for New York-based Katapult. "If they're living paycheck to paycheck, they don't have a lot of savings, but every five to 10 years, people need to get a new mattress. So, it's important to them, and it's a need-to-have item."
Lease-to-own financing services allow retailers to offer financing to consumers by essentially covering the purchase for the customer. Rather than making payments to the retailer, credit card company or bank, customers make them to the lease-to-own financer.
"Technically, we actually buy the mattress, and the retailer leases it back to the customer and then the customer eventually owns that mattress," Bork says. "We take on all the financial risk, so if there's fraud or things like that, we take on the risk of collecting payments from the customer."
Services such as Katapult and Snap then work with customers to tailor a payment plan that fits their financial situation. They can schedule payments around their paychecks, and choose the length of their payment period, either making smaller payments over a longer period or making a few larger payments to save money over the financing period.
Companies such as Katapult and Snap offer tools, including apps and payment calculators, that help consumers more effectively estimate and manage their payments.
"Snap prides itself on delivering the level of integrity and transparency that retailers and their customers deserve by following these principles and best practices: disclosing terms, fees and cost upfront; ensuring every customer understands the financing product before signing their agreement," says Brittany Fields, business-to-
business acquisition marketing manager for Snap, headquartered in Salt Lake City.
Many of these companies also are willing to work with their customers to adjust payment plans in the event of unforeseen issues, such as a job loss or a health emergency. Bork says that flexibility helps elevate not only Katapult in the customer's mind, but the retailer, as well.
"We believe we're an extension of the retailer's brand, and we want to make sure that customer experience is aligned," he says. "I think it's important to note that a retailer can feel good about an option like this. 'What happens after I hand them off to Katapult? Is Katapult coming and knocking on their door?' We don't do any of that. We don't send them to collections. It's a very customer-centric approach."
Bork says that for the most part, the shoppers who use Katapult are reliable, valuable customers with whom retailers want to build relationships.
"You might think that somebody who doesn't have good credit or doesn't have credit at all might not be a good customer," Bork says. "But our customers' average household income is about $75,000. They're 60% aged 18 to 44 — a really desirable demographic. They're homeowners, they're married, they have kids, so they're people that really need these types of products, and they're very loyal."
That loyalty is born of saying "yes" to a customer who may have heard "no" from other retailers. For mattress retailers, appealing to those customers can go a long way toward ensuring that the next time they need a bed — or pillows, protectors, sheets or other sleep accessories — your store will be their first stop.
"Offering financing options can help build customer loyalty and satisfaction, as it demonstrates a willingness to work with customers to meet their needs and make the purchasing process as smooth and convenient as possible," Fields says.
Services such as Snap and Katapult also work to make the process convenient for their retail partners, offering a signup process and interface that make it simple to offer financing to their customers through the platforms and get paid quickly.
"Flexible consumer financing not only allows the customer to get what they want quickly, but it also minimizes repayment risk from the retailer by funding each transaction in as soon as two days after the consumer receives their purchase," Fields says. "And with no complicated software integrations, businesses can start growing their customer base and revenue from Day One of their partnership with Snap."
The bottom line
The retail landscape has changed significantly, and today's consumers are better educated and expect more from retailers than they ever have. At the same time, competition among retailers is tougher than ever.
With those realities, bedding retailers can no longer afford to take any aspect of their business for granted. While it may feel daunting to make the investment of time and money needed to improve areas such as technology, marketing and financing, the return on those investments can be a significant boost to your business. The key is to identify the right partners and service providers that have expertise in their fields, as well as an understanding of the home furnishings retail landscape. These companies and the improvements they can bring to your operation will help you not just to compete, but to stand out in the crowded bedding marketplace.
Jennifer Bringle has covered the home furnishings industry for several years, previously serving as editor in chief of both Casual Living and Kids Today magazines. Her writing also has appeared in Glamour, Good Housekeeping, Parents and The Washington Post. Follow her on Twitter at @jcbringle.