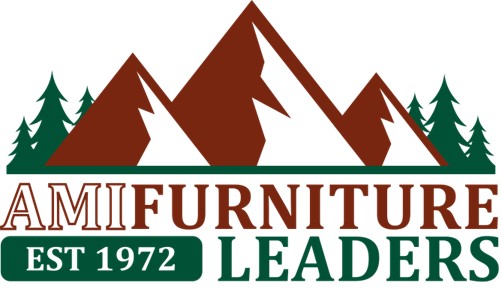 Woburn, Massachusetts-based Spring Air International has partnered with Furniture Leaders, an industry buying group with 51 independent retailers in more than 70 locations throughout the Pacific Northwest, mainly located in remote communities throughout Montana, Wyoming, the Dakotas, Idaho, Oregon, Washington and Alaska.
"What's so exciting about this new relationship is that for the most part, these independents are full-line furniture stores, all leaders in their smaller communities," said Nick Bates, president of Spring Air. "Their customers look to them as leaders in their communities and trust their product recommendations because they've been doing business with them in some cases for generations.
"At the same time, given the changing demographics in that part of the country, they are serving new waves of customers who are moving to the region in search of rural lifestyles and wide-open spaces," he continued. "We're proud to be doing business with them."
Founded in 1972, the buying group began as AMI with a focus on appliances and electronics. Later it added the furniture category and became known as Furniture Leaders. It's unique among industry buying groups because of its central billing, buying together for maximum purchasing power with vendors — unlike other groups that focus more on marketing and advertising, according to a news release.
The retailer-owned, non-profit gives members access to lines typically only available to large independent accounts, achieving the best pricing, product, service, terms and flow of goods, according to company officials.
"We expect Spring Air to be a key bedding brand for our stores," said Bruce Dunning, president of Furniture Leaders, noting that the buying group successfully partnered with Spring Air years ago, prior to the bedding manufacturer being sold.
Given their history, the group believes the Spring Air brand still carries weight in its markets and will resonate with customers. "We've watched the company grow in its present iteration into a national presence," Dunning said, "and it's clear in the way they approach their business today that they will provide the kind of attention our dealers need to effectively compete."
Furniture Leaders is the third buying-group relationship Spring Air has undertaken. Earlier this year, the manufacturer joined BrandSource as an approved vendor, and since 2019, Spring Air has also been an approved supplier for Furniture First.
"Spring Air is an ideal partner for Furniture Leaders because our company is comprised of 11 independent licensees, so while we obviously are coming to the table with national strength, we have great commonality with these small independents and regional dealers in terms of how we think and do business," said Chris Sanders, a Spring Air licensee representing the Everton Mattress Factory who helped facilitate the new partnership. "We understand each other and look forward to creating meaningful relationships with all of these dealers moving forward."