Luxury British bedmaker Harrison Spinks has invested in a new distribution center in Los Angeles — its first U.S. facility — which will stock four of its most popular British-made mattresses for clients across North America.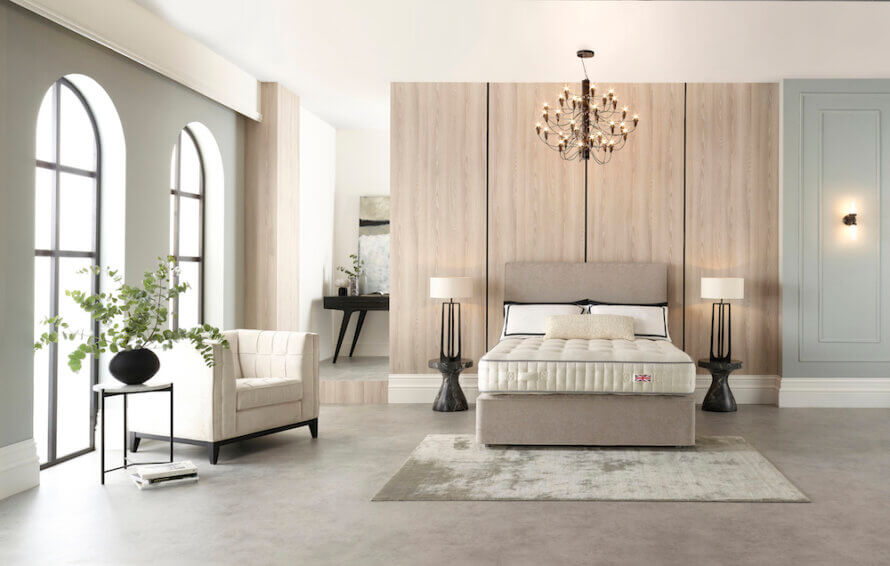 The 180-year-old, fifth-generation family business, which handcrafts 100% natural mattresses and beds in Yorkshire, England, has made a significant six-figure investment in the LA facility to benefit customers in the United States, according to a news release.
Harrison Spinks has made the investment following growth in the region, and the new facility will reduce delivery lead times from three months to about two weeks, company officials said.
It's a milestone for the brand, which first launched in the North American market in 2021.
The distribution center will facilitate an upgraded U.S. stocking program, which will hold its Euston, Northumberland, Leicester and Strand mattresses, as well as luxury enhancers and divan beds.
"When we launched into the market here in North America, our aim was to grow and expand across the country," said Scott Hollis, North America sales manager at Harrison Spinks. "Now that we have achieved growth and brand awareness, we're doubling down on distribution times so that our U.S. customers can enjoy a better night's sleep much faster than before.
"This facility is incredibly significant within our business plan, as it ensures our brand is much stronger within the country and more competitive, as customers can now have premium comfort with less wait times," Hollis continued. "It also greatly benefits our stockists along the West Coast, as we can now offer our beds to them with an extremely competitive lead time. We have plans to open more distribution centers as we continue to grow our independent retailer offering within the U.S. and Canada."
The facility is leased in partnership with logistics specialists, Rhenus Group, which Harrison Spinks is working with to provide the new distribution service to its U.S. customers.