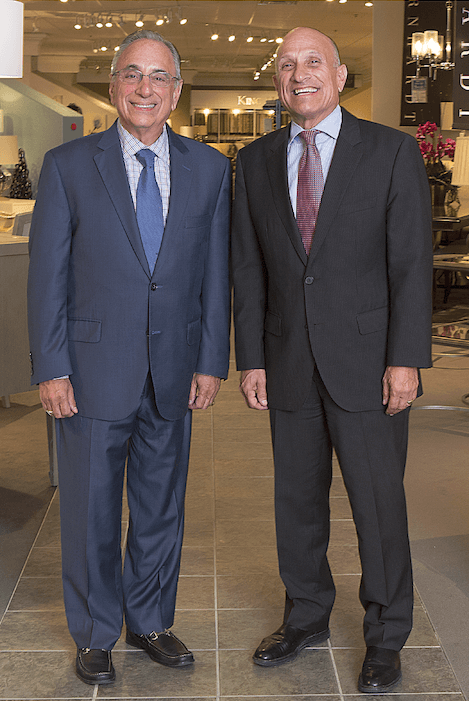 The International Home Furnishings Industry group and its philanthropic partner City of Hope will honor two bedding industry leaders and brothers, Steven and Marty Darvin, at The Spirit of Life Award Dinner.
To be held April 23 during High Point Market, the event will recognize Steven Darvin, CEO of Darvin Furniture & Mattress, who has led the company as a co-owner for over five decades. His brother, Marty Darvin, co-owner and chairman of the board, focuses on operations, the distribution center and case goods buying.
Founded by their grandfather in 1920, the furniture and mattress retailer is the largest of its kind in the Chicago area. Under the Darvin brothers' leadership, the company has worked to make its customers' and employees' experience a priority. In 2020, the company created an Employee Stock Ownership Program (ESOP) to allow its workforce to benefit from the company's future growth.
The Darvins are among two other Spirit of Life honorees, The Brian Family of Liberty Furniture and Martin Ploy. In addition, the IHFC will honor Patrick Cory, former CEO and managing partner, Cory Companies; Howard Haimsohn, president, Lawrence Contemporary Furniture; and Doug Sanicola, owner, Outdoor Elegance, at the West Coast Golf & Tennis Tournament in June.
To register for the Spirit of Life Award Dinner, visit CityofHope.org/IHFI. For more information, contact Loren Boyko at 626-222-9764, or send an email to furniture@coh.org.