What should shoppers know about mattress fabrics when purchasing a bed? This primer offers suggestions for retailers on how to educate customers about important qualities, constructions and designs to consider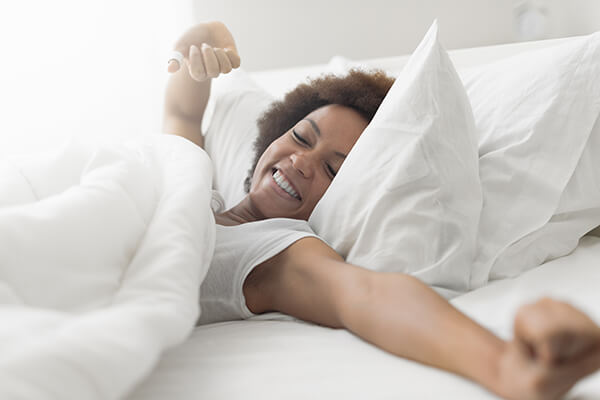 Whether consumers shop in-store or online, it's still the fabric that gives them their first impression of a mattress.
Mattress fabrics can hint at answers to questions like: Will this mattress help me get a better night's sleep? Does it solve my sleep problems? Is it a high-quality bed? Is it a good value?
And most of all, Is it comfy?
The novel coronavirus pandemic has forced people to spend far more time at home than usual, which is sparking interest in home improvement projects and redecorating with an eye toward making abodes, including bedrooms, more inviting, functional and comfortable.
"Consumers are spending more time in their home and in their bedroom spaces. The bedroom environment needs to meet multiple needs right now: school, office, relaxation and sleep," says LeeAnn Harmening, design manager for Global Textile Alliance Inc., a maker of wovens and knits based in Reidsville, North Carolina. "It is important that the mattress is inviting."
Skip Kann, director of special projects and business development for Fine Cotton Factory, a fabric supplier based in Toronto, says for mattress shoppers, "comfort is the word of the year."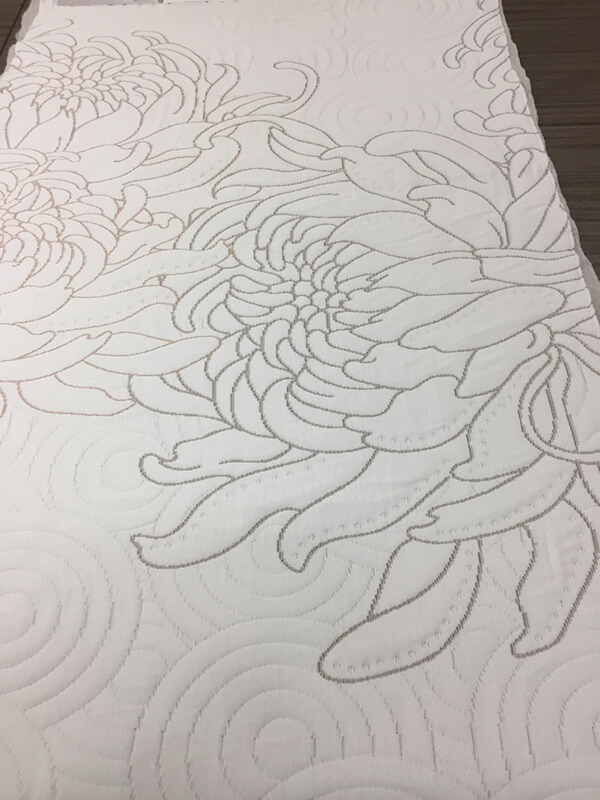 "We all need more comfort now," he says. But Kann offers an encompassing definition: "Comfort used to mean, and still does mean, 'I'm going to lie on a mattress and it feels good.' But today's extension of comfort goes beyond physical comfort to spiritual and performance comfort, and that is being embraced, designed and delivered in other ways at Fine Cotton Factory. A cooling fabric is a comfort fabric: I feel more comfortable because I think I'm cooler and I think I will sleep better. Antibacterial fabrics help people feel more comfortable because they think it's a cleaner surface. Sustainable fabrics are comfort fabrics because people feel more comfortable sleeping on natural surfaces that have been harvested without the use of fertilizer and pesticide, and manufactured in a GOTS-certified facility. Recycled and 'upcycled' polyesters comfort (because of their association with) perceived recycling and ocean cleaning. Copper fabrics comfort the soul with their bacteria-killing power and pain relief properties." Before we look at design, color and construction developments, it's important to note three other broader trends influencing mattress fabrics today:
E-commerce effects: Knits and wovens with knitlike properties lead the category, in large part because of their ability to hold their shape and not wrinkle while being rolled, compressed, boxed and unboxed. With e-commerce mattress sales continuing to grow, their dominance is expected to continue.
But as industry veteran Brandon Wells says, fabrics with those qualities also help brick-and-mortar retailers. Mattress manufacturers are interested in "wrinkle-resistant fabrics, whether for a boxed bed or for alternative packing methods for shipping and better warehousing for brick-and-mortar stores. Wrinkle-resistant fabrics can make the difference on showroom floor," Wells says. Wells joined Standard Fiber LLC's mattress division earlier this year as executive vice president and general manager. The company, which has operational headquarters in Burlingame, California, and its mattress division specializes in knits and wovens, as well as sewn covers and other textile components.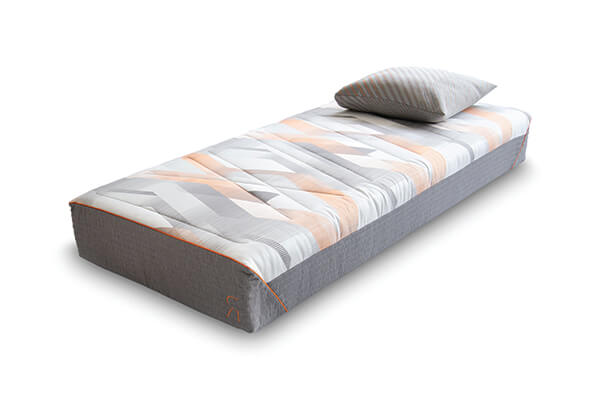 Online direct-to-consumer sales also are affecting fabric designs. Mattress manufacturers need fabrics that "pop" on screen and convey a "visual softness" that appeals to shoppers buying via smartphones or laptops, says Hans Dewaele, executive vice president and chief commercial officer for BekaertDeslee Group, a maker of knit and woven mattress fabrics and sewn covers with headquarters in Waregem, Belgium.
"Colors and design need to stand out for photographing well since the next mattress purchase is the consumer's next click," he says.
Valuing value: Because of the economic downturn, today's consumers are more interested in lower priced bedding, and, for fabric suppliers, "offering value in (fabric) quality and look is key," Dewaele says. "Luxury has taken a back seat to function during this time."
Christina Pennant, creative director for Culp Home Fashions, says that in today's challenging and competitive business environment, mattress manufacturers want fabrics that meet multiple needs.
"It's not just about price or looks or how it performs," she says. "It's about everything: They want a fabric that looks amazing, has a fantastic price and meets their technical requirements." And, adds Sandy Brown, president of Culp Home Fashions, "They want excellent service from start to finish. There's a push to create the perfect all-in-one solution." Culp Home Fashions is the mattress fabrics division of
Culp Inc. in High Point, North Carolina.
Custom looks to distinguish lines: Most fabric suppliers continue to unveil new collections — many a couple of times a year; others more frequently — as a way to showcase their design capabilities and spark their customers' interest. But mattress manufacturers generally prefer to use those collections as jumping off points.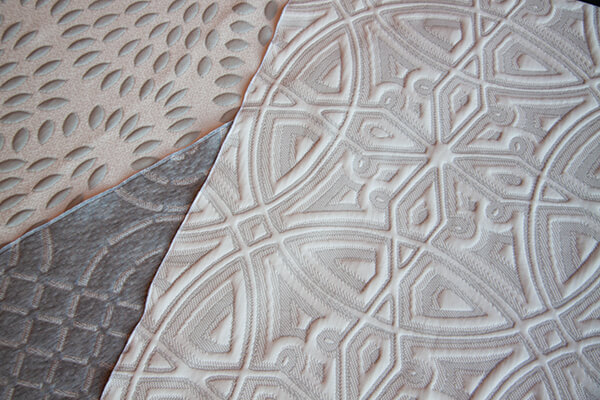 "Collections are conversation starters," Wells says. "They show we invest in design and showcase our capabilities, but they are a starting place. About 90% of what we do is custom."
Lorne Romoff, vice president of marketing and sales for Maxime Knitting, says, "every few weeks, our creative department sends out new products. It opens up a conversation. Our customers will come back and say, "I like that but can you do this?' They don't just want a copy of what someone else is doing. They want to have a distinctive look." Maxime Knitting specializes in knit mattress fabrics and zippered covers. The company, based in Montreal, also offers fulfillment services for mattress manufacturers.
Design doings
Now let's turn our attention to those design, color and construction trends.
Panel discussion: In general, when it comes to fabric designs for mattress panels, traditional florals have faded and bold patterns — often oversize or repeating geometric shapes — are going strong. Wells describes "minimalist patterns" and "a clean look," while Aydin Aydin points to "simpler, classical designs" being "at the forefront." Aydin is brand coordinator for Boyteks, a supplier of knits, wovens, tape-edge and other mattress fabrics based in Kayseri, Turkey.
Harmening adds: "Pattern layering and asymmetry are also strong trends." Upholstery looks with richly saturated colors remain popular, according to Wells.
"Another thing we're hearing more and more is manufacturers wanting the aesthetic style of the fabric to convey the function. Instead of putting 'hemp' or 'cooling' on the bed, they want the look — the fabric design and colors — to convey the story," he says.
Pennant agrees: "We're making small shifts in patterns so that they take on the nuances of a fabric's features, such as organic shapes to indicate a sustainability story."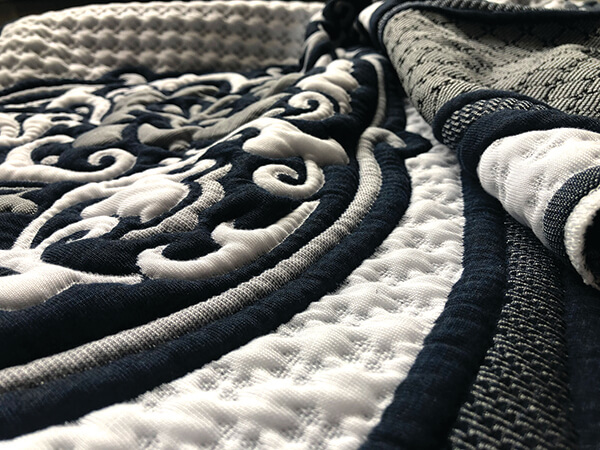 This year, Maxime Knitting tried something new with its fabric designs. The company teamed up with two local artists, taking their existing works and translating them into ticking designs. "It was a really interesting approach," Romoff says. "It gives the artists a new audience for their work and gives mattress manufacturers and retailers a story to tell. We've gotten a great response."
Border watch: "The border is the first thing you see when you walk into a mattress store," Kann says. "A top panel sells the bed, but a great border draws you to the bed."
A successful border creates "a standout look that frames the panel," says Dewaele, who sees "a movement away from texturized borders to more pattern."
As we noted, "for the border, you have to have fabrics with stretch that can recover (from being boxed and unboxed)," says Jeff Veach, vice president of Culp-Lava Applied Sewn Solutions, the cut-and-sew division of Culp. "We're also seeing heavier fabrics used on borders — neutral, menswear-inspired fabrics and fabrics that may look like upholstery grades or wovens but that have that stretch."
Harmening says, "texture (still) is key in borders," adding that fabrics like velvet "bring a level of sophistication and luxury."
The right border fabrics also help mattress makers streamline production. By using common borders across a collection or line, manufacturers can decrease SKUs and reduce time spent changing fabrics on machines. It's another fabric trend that suppliers expect to continue and even accelerate.
Color wheels
For years, mattress showrooms could best be described as "a sea of white." Now, says Ann Weaver, they more resemble "a sea of gray," with gray especially prevalent on borders but also used widely in panels.
"We're still seeing a lot of gray but it's a softer gray. It's calming and sophisticated," says Weaver, vice president of Lava USA, which specializes in knit mattress fabrics. Lava has U.S. headquarters in York, South Carolina, and global headquarters in Wielsbeke, Belgium.
"I think the greatest color for a border is charcoal," Kann says. "And subtle charcoal patterns seem to be the strongest look. Charcoal goes well with anything. "It's flexible, so if you want to mix in a blue or gray, or yellow or gold in your top panel, it works with everything."
Blue, a naturally calming, restful color, remains prevalent in mattress fabrics, but hues continue to evolve.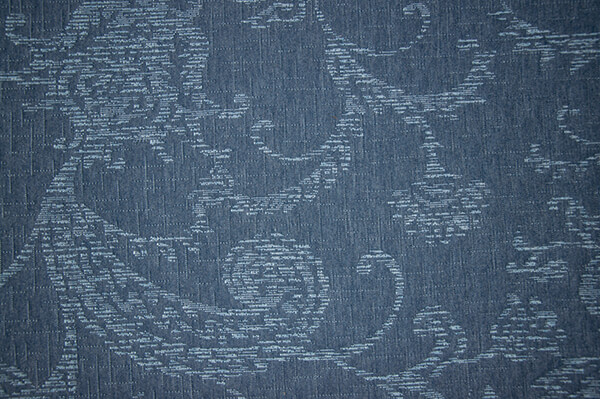 "Blues and grays are always a staple in the mattress industry," Harmening says. "We see heather grays lightening and moving to the warmer side. Blue is always strong and currently we see a push toward heather blues and denim shades. We are introducing a new yarn color called Jaded that is a soft green with blue undertones. We have heard very positive reactions to this new yarn color."
"Grays and heathers are still strong," Pennant agrees. "But we're seeing a few customers exploring of the idea of green."
There still are plenty of white mattress fabrics to be found, too, Kann says, noting that optic whites in clean, contemporary looks are favored by many Fine Cotton Factory customers and often are used in combinations with blues and grays.
But whites also are softening, fabric suppliers say. Lava offers an ivory hue "that's not really beige and not really white, but a really pretty color that's in between," Weaver says. "It's a softer, more neutral color, and we've had good results with it."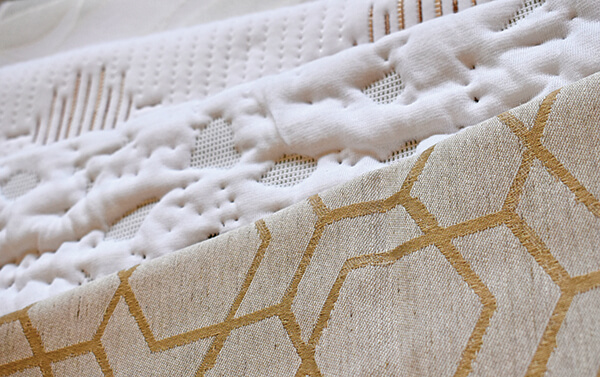 Pennant also sees a shift to cream hues, sometimes driven by the natural yarns that "don't come in lily white." "There's a little more warmth," she says.
Accenting these fields of grays, blues and whites are bolder colors used sparingly.
"We are seeing bold yellows, oranges, corals and some reds used as accents," Weaver says. "Brighter blues, too, but all used minimally for a 'pop.' " When Lava introduced new yarn colors last spring, it included Atlantis (a vibrant blue) and Basil (a deep green), as well as Fog (a soft gray) and Mint (a pale green with blue undertones).
Fabric colors can help mattress manufacturers convey a bed's features and benefits to consumers. "There is a need to work with warm hues of copper, gold and brass, and also cooler metals, for translating the idea of virus-resistance," Dewaele says. In mattresses designed with environmental sustainability in mind, he says manufacturers are "embracing the beauty of raw and unprocessed textiles."
"Responsible manufacturing will drive forward a palette of undyed and upcycled neutrals" with "nuances of white, unbleached, ecru and beige," Dewaele says.
What colors can mattress retailers expect to see more of in the coming year or two?
"What I'm seeing in home furnishings right now are soft beiges with hints of gray, and also ivory and aquas — very calming, soothing colors," Weaver says. "It takes a while for home fashion trends to make their way to the mattress industry, but I think after what we've been through this year (with the pandemic and economy), we'll be seeing pure, calming, serene colors."
Harmening says: "Colors that we see trending in the coming year will be soft pastels that are inviting and livable. We see a purple shade coming that is a balance of red and blue. It is a calm color that is symbolic of spirituality."
And, she adds, "Earth tones will be strong, bringing attention to craftsmanship and the human touch in design. These tones provide a great opportunity to tie in the sustainability story."
Functional fabrics
Of course it's not enough for fabrics to look good, suppliers say. They also need to be functional, especially as bedding manufacturers use fabrics to extend key features, like cooling, from a mattress' core and comfort layers to the surface — and use the surface to extend even more benefits to sleepers.
"Cooling is still big, but it's become a baseline rather than a trend," Wells says. "Cooling used to be an add-on. Now components have to provide cooling."
Kann says many of Fine Cotton Factory's fabrics "in one way or another" provide cooling. "Some have yarns that wick moisture away, some have topical treatments that provide cooling, some have PCMs (phase-change materials)," he says. "And some combine features. We introduced our first high-performance cooling yarns and wicking treatments at ISPA EXPO 2012, and have broadened the offerings to include many options since then, with a view toward affordability."
BekaertDeslee's patent-pending XCite knit technology pairs "soft pockets with improved ventilation" for a new way to cool. And GTA has launched Plexus, "a meshlike fabric that emulates spacer knits," to improve ventilation, Harmening says.
PCMs help maintain a consistent temperature in bedding, and Maxime Knitting's MaxBreeze uses PCM microcapsules to absorb excess heat and later release it to maintain a comfortable sleep surface.
Lava is creating a restful sleep surface in another way. The company's Per4mance fabric combines its .BeWarm specialty yarn — which has a warm, dry feeling — with Glacier or Xtra Cool fibers. The result is a fabric that can be used in a zoned panel to cool a sleeper's head and body, and warm their feet.
And, taking the term "performance fabric" to heart, BekaertDeslee has unveiled its Nightro collection of technical fabrics. "These fabrics provide better recovery during nighttime for better sports performance during the day and have been developed with athletes preparing for the Olympic Games," Dewaele says.
Health and hygiene
Part of the reason white has been such a perennially popular mattress color is that it connotes cleanliness and good health, and fabric suppliers offer products with antibacterial, antimicrobial, anti-allergen and other hygienic properties that consumers value. Maxime Knitting is among those that use silver to keep fabrics fresh and free of odors. Others, like Fine Cotton Factory, incorporate copper for its antimicrobial properties.
With the Covid-19 pandemic increasing consumers' concerns about health, demand for wellness products is growing, too. "The health and wellness trend was in place before Covid," Pennant says. "With the pandemic, it's accelerated."
Aydin agrees: "Hygiene is the most important consideration when a mattress is concerned. Products developed in line with the hygiene concept have become even more important in these days."
And with the novel coronavirus continuing to circulate, suppliers of mattress fabrics have joined makers of other consumer products in a quest to add antiviral properties. For example, Boyteks has come out with V-Guard, Lava offers ViroBlock and BekaertDeslee recently introduced Virase. Dewaele notes that such antiviral fabric treatments may be most useful for hotel beds or store floor models and in other settings where many people may have contact with the sleep surface.
Although the rules in each country vary, U.S. mattress retailers should be aware that manufacturers who claim their finished mattresses or other bedding products contain antivirals or other disinfectants are responsible for obtaining any necessary presale approvals or registrations before making health claims associated with their products, according to the U.S. Environmental Protection Agency.
Following along with makers of sleep accessories such as pillows and mattress protectors, ticking suppliers like Boyteks have been adding cannabidiol oil to fabrics. CBD oil, a product derived from cannabis, is reported to reduce anxiety and induce relaxation.
Natural and sustainable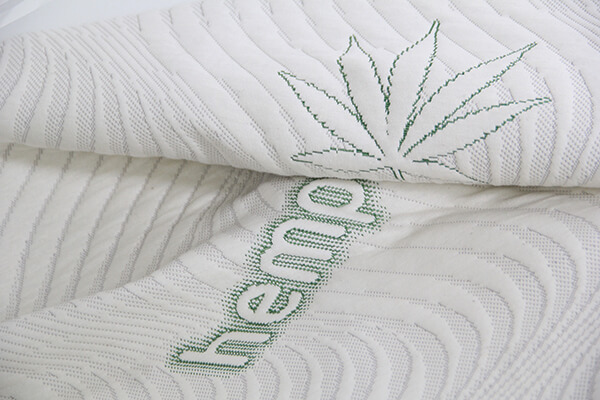 A related product, hemp fiber, is purported to offer similar benefits and also appeals to consumers who seek natural or more environmentally sustainable fabrics. In recent years, fabrics made of organic cotton, Tencel (made of cellulose fibers from trees) and bamboo from rayon also have been popular — and remain so, suppliers say.
"I think sustainability is going to be bigger and bigger," Wells says. "Some manufacturers, especially specialty players, have always wanted organics, and others were interested before they saw the price tag. People are now willing to pay for it."
More recent sustainable introductions include fabrics constructed with yarns made of "upcycled" plastics. A number of companies offer them, including BekaertDeslee, which introduced its Seaqual brand, made from upcycled plastics recovered from the world's oceans, in 2019 at Interzum Cologne, where it won a product quality award. "All innovations related to sustainability, circular (economies), ecology and social responsibility" are key trends now, Dewaele says.
Boyteks' line includes Repreve Ocean and Ecocycle, constructed of yarns made from upcycled PET plastic bottles. "Our recycled and natural products are in great demand," Aydin says. Last spring, Lava introduced its recyclable Everlife yarn, a soft yarn made from recycled PET bottles, and also unveiled Nxt Gen, a yarn made of 50% recycled PET bottles and 50% recycled garment surpluses.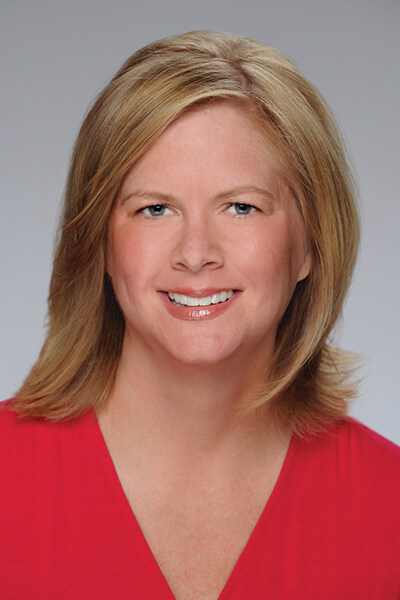 Julie A. Palm is chief wordsmith at Palm Ink LLC in Winston-Salem, North Carolina. She has 25 years of experience as a writer and editor for newspapers and magazines and as a publications director. She is a past editor in chief of both Sleep Savvy and BedTimes magazines. She can be reached at japalm623@gmail.com.