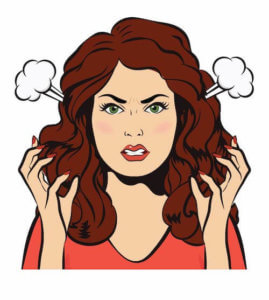 It's a little scary out there. Planes are taking off late — or landing early — because of fisticuffs breaking out among passengers. Road rage incidents make the news daily, and mask mandates have led to shouting matches in store aisles.
Sleep Savvy hopes that you haven't had to deal with such extreme bad behavior, but every retailer must cope with unhappy customers, some unhappier than others.
And with social media, their complaints can get amplified, reaching not just their family and friends or the Better Business Bureau, but thousands of others — and in seconds.
Today, YouTube, Twitter and Facebook are filled with shout-outs (emphasis on "shout") to companies that have wronged consumers. And online review sites, which invite praise, are rife with criticism, too, making it more important than ever that you deal quickly and satisfactorily with ticked-off consumers. If you don't, plenty of other people — some of them your potential customers — are sure to hear about it.
We'll walk you through, step by step, the best practices for handling customer complaints of all types. And we'll help you troubleshoot to eliminate potential problems from the start.
7 Remedies for Dealing With Unhappy Consumers
When customers have a grievance, they typically want the issue to be resolved quickly and appropriately, and they want to feel they have been treated fairly. To make sure your store settles complaints effectively, follow these practical guidelines.
Step 1: Get in the right frame of mind
When you first realize you're dealing with an unhappy customer, take a few seconds to breathe and calm yourself, writes Francesca Nicasio in a February blog post for Vend, a maker of retail management software with U.S. headquarters in San Francisco.
Controlling your own emotions is essential because "matching" the emotions of upset customers "won't get you anywhere except deeper into an argument or fight that could turn into an ugly scene in your store," says Kali Hawlk, writing for Shopify, an e-commerce platform for retailers based in Ottawa, Canada.
This also is a good time to commit to maintaining a responsive, helpful attitude. "Remember that helping customers is your job. Make sure your attitude is always, 'I'm here to help as best I can,' " writes Valerie Lipow for the website of Monster, a global search and hiring firm based in Weston, Massachusetts.
Step 2: Stop talking and listen
Think about when you're upset. You want to vent, at least a little. Right? You've been stewing about the problem and maybe even rehearsed what you want to say to the person or business that wronged you. Given that, the worst thing a retail sales associate or customer service representative can do is cut off a customer midway through a rant, even if you think you're being helpful by quickly offering a solution to the problem. Let customers have their say.
"You don't want to offer your opinion of their complaint until you understand what it is they are complaining about. If you're unsure if they are done, ask the purchaser if they have any other concerns," says Bob Phibbs in an article on his website, The Retail Doctor. Phibbs is chief executive officer of The Retail Doctor consulting firm, which is based in Coxsackie, New York.
While customers are explaining their problem, look them in the eye, maintaining a neutral expression and keeping your body language open and welcoming: no crossed arms or fidgeting. Throughout the interaction, continue to breathe deeply and evenly. "We often hold our breath in response to stress," Hawlk says. "Simply taking deep breaths can keep us calm and even-keeled in tough situations."
If you do need to interject, use the active listening skill of paraphrasing what you've heard and saying it back to ensure you understand the problem. Active listening is "a structured form of listening and responding that focuses the attention on the speaker," Hawlk says. "The best practice in active listening is to genuinely pay attention to what the speaker says — and then repeat the speaker's words back to them." For instance, "So, you ordered the queen-size mattress, queen-size platform foundation and queen-size blue microfiber sheets. The foundation and sheets are just what you ordered but the mattress you received is twin size?"
As customers tell you the problem, you also can acknowledge that you are hearing what they say by responding with neutral statements, such as "I got it" or "I understand," Hawlk says.
Step 3: Ask questions
After customers have unloaded, politely ask follow-up questions. Doing so can help clarify the situation and shows you are taking their criticism seriously. It also forces customers "to articulate their problem and situation without receiving any blame or accusations from your end," Hawlk says.
If, after hearing a customer out, you're not able to handle the problem because it's beyond your role, never actually phrase it that way to a customer — avoid responses like "I don't know anything about that" or "That's not something I can help you with." Instead, Lipow says, "get all the facts you can, and then tell the customer how you can help." Maybe that means finding a manager to come speak with them: "I understand the issue and I'll get a manager right away who will be able to assist you."
Step 4: Offer a genuine apology
It can be as simple as "I'm sorry that you're frustrated" or "I'm sorry we didn't meet your expectations." Be genuine and show that you're responding to their specific complaints.
But don't blame the company. "When explaining your store's policy or trying to clarify what went wrong, use either the indirect approach ('There are a few questions before I can give you a refund') or 'I' statements ('I need additional information') as much as possible," Lipow says.
Step 5: Provide a positive remedy
"Be clear and say what you can do, not what you can't," Phibbs says. For instance, a customer is going to be more amenable to you responding, "We can replace that mattress with any we carry at the same or lower price. Let's go find you one that will be more comfortable" rather than "You can't return a mattress but you can pick out a different one if you want." The sentiment of those two statements is essentially same but the tone is different.
And never make promises you won't be able to keep. "Get help from someone who knows more, is calmer or has more power and authority," Lipow says.
Phibbs also cautions against handling every complaint by offering "free this and free that," but there may be times that providing some type of compensation is necessary.
"For instance, if the issue is due to an error on your part, it may behoove you to do something extra for the customer," Nicasio says. It might be a coupon for a future purchase, a free replacement product or a gift, such as a travel pillow.
Step 6: Ask if they are satisfied with the solution
"When the situation has been resolved, at the end of the transaction, simply ask the shopper if they were satisfied," Phibbs says. "It may seem unnecessary but it opens the door for them to get rid of any leftover resentment, ask a question or offer a compliment."
If, for some reason, customers aren't satisfied, you need to be honest about why you can't do what they request — and it's best if the explanation isn't "It's our policy." Instead, explain as briefly as possible the reason behind the policy. Or, if an exception might be made, quickly bring in a manager who has the authority to make that call. Say something like, " 'I wish I could do that for you. At this moment, that is beyond my authority but I will ask ______,' " Nicasio says.
Step 7: Tell them their complaint matters
"If possible, let the customer know about the changes that you'll make as a result of their complaint," Nicasio says. When appropriate, tell customers you are grateful they brought a problem to your attention and outline steps you'll take to prevent it from happening again. Your once-angry customer will leave feeling better — not only is their situation remedied, they made a positive difference for others.
---
Staying on Top of Social Media

According to the 2020 National Consumer Rage Study (it says a lot that there is such a thing), the number of customers lodging complaints online instead of by phone or in the store tripled in the previous three years. It seems consumers are going online not just to shop but to complain about it, too.
The skills needed to deal with customer complaints on social media and online review sites don't differ from those required when speaking with customers in person or on the phone: You need to remain calm, polite and proactive, resolving the issue as quickly as possible.
What differs is that online criticism isn't so "in your face" — and you can miss it if you don't devote staff time to monitoring all the places where customers may complain and responding quickly to their issues. Complaints on social media also have a bigger audience, meaning countless others are watching to see how you respond.
But there is a time when you perhaps shouldn't respond — at least not in a way as public as the complaint may have been lodged, according to a Harvard Business Review article posted in April 2021.
"Public responses can demonstrate that an organization cares about its customers and is proactive in addressing their needs, but these responses an also attract attention to those negative experiences," the study's authors say. "On Twitter, in particular, responding to a complaint makes the original post visible to the brand's entire audience (whereas if the brand doesn't respond, the post will only be visible to the customer's followers)."
So, when it comes to Twitter, in particular, it may be best to approach the unhappy customer through a direct message.
---
Complaints by the Numbers
Number of complaints about mattresses* – 1,413
% of complaints settled – 84%
Industry ranking based on complaints – No. 110**
Number of complaints about bed sales – 481
% of complaints settled – 97%
Industry ranking based on complaints – No. 266
Number of complaints about adjustable beds – 51
% of complaints settled – 96%
Industry ranking based on complaints – No. 1,158
* Complaints about mattresses excludes complaints specifically about mattress cleaning, mattress renovation and mattress supplies, which are tallied separately by the Better Business Bureau.
** Overall number of industries ranked is more than 6,000
Source: Better Business Bureau's inquiry and complaint statistics, sorted by industry, for the United States and Canada in 2018 (the most recent year available)
---
A Time When Words Really Matter
Saying the wrong thing can push a customer up the anger scale from upset to enraged. Retail sales associates, customer service representatives and others who regularly interact with customers should incorporate "phrases of courtesy" into their lexicon, says Renée Evenson, author of "Powerful Phrases for Effective Customer Service." She and other customer service experts encourage use of polite, proactive phrases such as these:
"What can I do to help you?"
"I'm sorry."
"I apologize."
"Will you…?" (rather than "You will…")
"Yes" (rather than "Yeah")
"I'll check and be right back. Can I get you something to drink while you wait? Would you like to have a seat?"
"Will you hold for a moment while I check on that?"
"Thanks for waiting."
"I think I have a solution for you."
---
And the Top 10 Most Common Complaints Are …
Customers can be disappointed or outraged by many things and knowing what's most likely to irritate them can help prevent those frustrations in the first place.
Jonas Sickler, marketing director for ReputationManagement.com, a public relations and consulting firm based in Syracuse, New York, compiled a list of the most common types of customer complaints. And, with input from Adi Bittan, founder of OwnerListens, a provider of business messaging services based in Palo Alto, California, and Cheryl Reed, director of external communications for Angie's List, a home services review and recommendation site based in Indianapolis, Sickler offers tips for avoiding or mitigating each type of complaint.
We suggest you track customer complaints by the major categories listed below to help you find patterns and get to the root of problems. Devote time in managerial-level meetings and training sessions to discussing ways to resolve issues.
1
Product disappointment
In mattress retailing, this would include complaints like a mattress that's too soft or too firm, or sheets that pill after a few washings. Obvious preventive measures include stocking reliable, well-constructed products from proven vendors and inspecting items before they leave your store or e-commerce warehouse.
But "just as important as quality control is managing customer expectations," Sickler says. Retail sales associates should talk to customers honestly and openly about how they can expect their mattress to wear and how its feel
may change over time. For online sales, write detailed product descriptions and post clear photos of products from multiple angles or use 360-degree viewing tools or video to give shoppers the best look before they click "Add to Cart."
2
Poor service
Being ignored by RSAs or treated in a way that customers perceive as hurried, rude or overly aggressive is a sure way to irritate shoppers. Glitchy, slow and hard-to-navigate websites have the same effect on consumers browsing online.
But "breeding a culture of service" can stave off such complaints, Sickler says. "That means everyone, whether they're working directly with customers or not, should understand and exemplify one important company value: customer respect. Train and continually remind employees that customer service is one of your company's most valuable assets, and it's important to respect, support and delight every customer they come into contact with."
Another part of stellar service is taking links out of the chain of command. While sometimes employees will have to bring in a manager to solve a problem, you should empower your staff and train them properly to deal with customer complaints. (See story to left.)
3
A negative atmosphere
Shoppers may not complain directly to you about your dingy store or shoe-scuffed mattresses, but they'll tell others and will ding you in a Google review for it.
Examine your store with fresh eyes — and sniff with a fresh nose, so to speak. "Take a good look at the bathroom and other amenities and consider whether they're good enough to represent you. But beyond that, it's essential to open the lines of communication. Let customers tell you, gently, when there's a problem — and then act on it," Sickler suggests.
4
Poor communication
"Occasionally, things go wrong with a customer. You can't deliver on the service you promised, products are no longer available, or you've made a mistake. It happens. These can lead to complaints, but far more often, the problem is that companies aren't upfront about issues," Sickler says. Other communication problems include long phone hold times and emails that go unanswered.
A key to preventing this type of complaint — like so many other types — is being proactive. As an owner or manager, you need to hire and schedule adequate staff to respond to customers, however they choose to communicate with you. And put a priority on responding to customers quickly, even when the news you have to share is bad.
5
A lack of information
Is it hard for consumers to find your store hours? Your delivery policy? How to reach you with a question? Provide the information shoppers need, wherever they might be looking for it — on your website, social media feeds, etc.
On your e-commerce site, make sure your search functionality is performing at its highest level with well-tagged products so shoppers can find what they want when browsing. Allow them to filter products by size, cost, brand, sleep technology, etc., and suggest complementary items as they shop.
If they can't find the info they need, they'll shop elsewhere, maybe not complaining loudly to others as they go, but definitely muttering to themselves about why they are headed to another retailer.
6
Service disappointment
When it comes to mattress retailers, "service disappointment" is likely to include complaints about delivery (scheduling, politeness of delivery team, etc.) and product returns. Remember the adage "Under promise and over deliver."
"This is another issue where managing expectations is essential," Sickler says. "You should do what you promised — but make sure that it's clear what you're promising. Customers should have an accurate time line, and if you can't make it, it's always better to give them a heads-up before it becomes a problem."
7
Waiting
Shoppers don't want to wait in-store for an RSA to assist them or sit while a webpage loads.
"While no one likes to wait, most customers are reasonable people and understand that often, service and products do not appear instantaneously just because they'd like them to," Sickler says. Again, setting expectation helps. For instance, if you tell customers that you will call the day before their bed is delivered to set up a time and promise that the delivery team will call again when they are on their way to the home, you need to keep those commitments.
8
Hidden costs or fees
Unexpected charges can be infuriating to customers, who feel cheated or overcharged. Be clear about your fees for product delivery and returns. Also consider rolling up your fees to offer all-inclusive pricing, which helps shoppers feel secure in their budgeting.
9 Difficulty returning or refunding items
RSAs may be reluctant to talk about return policies while making the sale, fearing it will put a negative idea in shoppers' minds, but you're staving off bigger problems in the future by doing so.
"When a customer isn't happy with a product, chances are good they just want to bring it back and get a refund," Sickler says. "But when businesses make it difficult to do so, that can lead to serious frustration and complaints."
Online sellers have changed consumers' expectations of how long they have to return a mattress and how easy it should be to do it. Your policies may need to be rewritten to stay competitive, and it's always good to streamline them when you can. Put your return policy in writing and have customers sign it before they leave the store. For online shoppers, require them to read it before they click "Purchase."
10
Billing and fee disputes
Billing and fee disputes boil "down to customers not understanding their bill, or genuine issues in how they're billed or charged for products or services," Sickler says. "This problem hits them where it hurts: their wallets, and they often have serious complaints about it."
Customers should never be surprised by their total at checkout or fees associated with services you offer. Similarly, online shopping carts should clearly tally item prices, taxes and shipping fees early in the checkout process and break out each so the total is never a surprise.
And, if you sell mattresses in California, Connecticut or Rhode Island, be upfront about the state-mandated recycling fees on mattresses and foundations. The Mattress Recycling Council has signage, videos and other materials retailers can use to explain those fees and the value of mattress recycling to customers. Check out MattressRecyclingCouncil.org or ByeByeMattress.com.
---
Create a "Keep Them Happy" Training Curriculum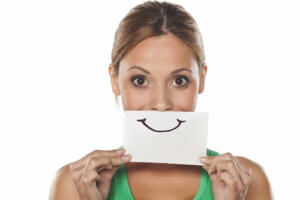 Dealing with customer complaints should be part of your regular training program.
Kali Hawlk, writing in March 2017 for Shopify, an e-commerce platform for retailers based in Ottawa, Canada, offers a guide to help shape your customer service curriculum. Topics should include:
Your preferred outcomes for customer service complaints
Your return policies, delivery procedures and other company guidelines — plus, "which are flexible and which ones can be broken on a case-by-case basis," Hawlk says
Whom employees should ask for help if they can't resolve a matter on their own or a customer complaint escalates
How much latitude they have to make judgment calls
What customer behavior "is unacceptable, under any circumstance" and does not have to be tolerated.
And be sure to include role-playing in your training exercise. An irate customer can frustrate even the calmest retail sales associate or customer service representative. It's easy to get flustered and defensive when you're confronted by someone who's feeling wronged. Role-playing can give employees the tools they need to defuse their own anger, Hawlk says.
---
The Hard But Necessary Task of "Firing" a Customer
Anyone who has worked with the public for any length of time knows that the adage "The customer is always right" comes with an implied asterisk: "unless the customer is belligerent or threatening." And we've all seen those "red-zone" customers: crimson-faced, yelling and spewing profanity as they gesture wildly at the employee trying to address their complaint.
When facing such customers, the first step is to provide an opportunity for them to settle down. "Tell them in a calm but firm voice that they need to tone down the foul language or actions and that you won't be able to help them if their behavior persists," writes Francesca Nicasio in a February blog post for Vend, a maker of retail management software with U.S. headquarters in San Francisco. It's also critical at this stage to tamp down your own frustration or anger.
Next, as customers quiet down and you can see their body language softening, "invite them to work with you to resolve the problem. You can express that you want to help, and you'd like their cooperation in addressing their concerns," writes Kali Hawlk in a March 2017 blog for Shopify, an e-commerce platform for retailers with headquarters in Ottawa, Canada.
If they don't calm down, this is the point at which a retail sales associate or customer service representative should ask a manager to intervene — or, if a manager has been observing the situation, now is the time to step in and take over.
"Retail managers … should always intervene if the customer is not merely difficult, but abusive," writes Valerie Lipow for the website of Monster, a global search and hiring firm based in Weston, Massachusetts. "It's important that the manager handle the situation in a way that does not make the associate appear incompetent, while explaining to the customer that the associate has been following store policies."
And if a manager can't de-escalate the situation, you can politely ask them to leave. "You're not required to solve everyone's problems — and with some customers, there's no solution you can offer," Hawlk says. "Their anger is not about you, your team, your products or your company. If they refuse to deal with the situation in a respectful, reasonable manner after you've given them a chance to communicate their anger and invited them to seek a solution with you, it's time to walk away."
In essence, asking customers to leave is the equivalent of "firing them" because they won't return, but it's not a loss: No business can afford customers who threaten or endanger employees, Nicasio says. As a last resort, she says, you may have to call security or the police.
Thankfully, Bob Phibbs, notes, "there are only a handful of shoppers who enjoy threatening, swearing and throwing a tantrum to get their way." Phibbs is chief executive officer of The Retail Doctor, a consulting firm based in Coxsackie, New York.
"Most buyers don't want to complain or create a scene," he says. "What they want is the satisfaction that coming back to your store to get satisfaction is indeed satisfying."
---
---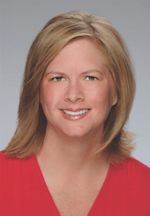 Julie A. Palm has been covering the mattress and home furnishings industries for more than 25 years and is a past editor in chief of both BedTimes and Sleep Savvy magazines. As chief wordsmith at Palm Ink LLC, she specializes in writing, editing, publications management and communications consulting for a variety of clients. She can be reached at japalm623@gmail.com.