Social selling makes browsing and buying easy for consumers. Here are strategies to make it work for you.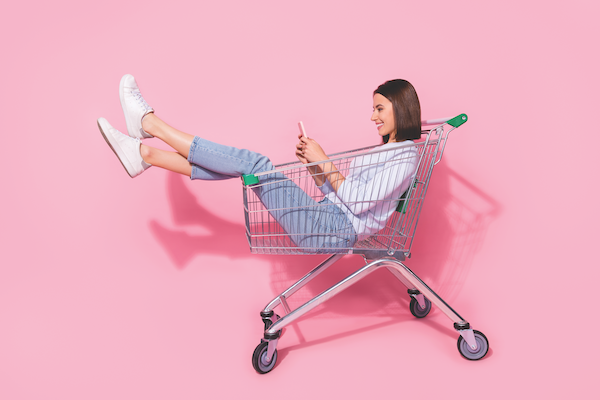 You've got well-placed, attractive brick-and-mortar stores and an engaging e-commerce site that makes it easy for shoppers to browse and buy online. That's great: Well done, you!
But to turn consumers into customers, you need to reach them where they are — and these days, they are on social media.
Research from New York-based data firm Insider Intelligence indicates that 88% of the time that mobile phone users spend on the internet is specifically within social media apps.
That's a stunning figure — and it means you need a social selling strategy.
Through social selling, or social commerce, companies provide products for sale directly to consumers via social media platforms like Instagram and Pinterest. Social commerce is an expansion of the idea of omnichannel retail, in which retailers sell in a coordinated, seamless way through brick-and-mortar stores and e-commerce.
Selling via social media makes sense: Consumers already use the platforms to learn about trends and products, whether from their friends, influencers or brands themselves. Giving people a way to buy without having to navigate to another website or app makes shopping super easy. And social companies are eager to create tools to facilitate the process: They have a vested interest in keeping people on their platforms longer.
Matilda Schieren, manager of content strategy and operations for Sprout Social, a Chicago-based social media management platform, likens social commerce to "the new shopping mall."
"Social commerce encapsulates the entire customer journey, allowing consumers to move from discovery to purchase in a single channel," she says in a recent article for the company. "And with a frictionless shopping experience and streamlined checkout process, consumers are more likely to make purchases in the moment."
The "social" part of social commerce is particularly appealing to consumers, says Derek Chew, CEO of Orlando, Florida-based Fullmoon Digital. "Social commerce highlights people's desire to purchase less from brands and more from the community," he says.
Social selling has a host of other benefits, too. It offers bedding retailers the chance to directly target audiences and can give them quick feedback on new products and pricing. "Your catalog of goods is out there in the world for consumers to review and discuss together. No crystal ball required: Your customers can just tell you what they like or don't like," writes Alanna Gurr and Stacey McLachlan in an article published last year by Hootsuite, a Vancouver, British Columbia-based social media management service. 
Social commerce is already big business. Statista, a global data and business intelligence firm based in Hamburg, Germany, estimates that social commerce generated $475 billion in 2020 and it forecasts that number to grow to $3.37 trillion in 2028. Younger shoppers are most likely to participate in social commerce today, but as with many trends, older consumers are likely to follow in the coming years.
How can you make social selling work for you? Read on.
Start with success
If you are just launching a social commerce effort, it makes sense to begin on the social platforms where you have your strongest following.
"While it's possible to find audiences across multiple platforms, don't fall into the trap of trying to do everything at once and spreading yourself too thin," says Evan Ferguson, a content creator at Shopify, an online shopping platform based in Ottawa, Ontario. "Start by focusing on the most valuable social network, and plan to scale for the future."
When ready to expand beyond that, consider where your target customers are most likely to be. For instance, Instagram has a strong base of millennial users.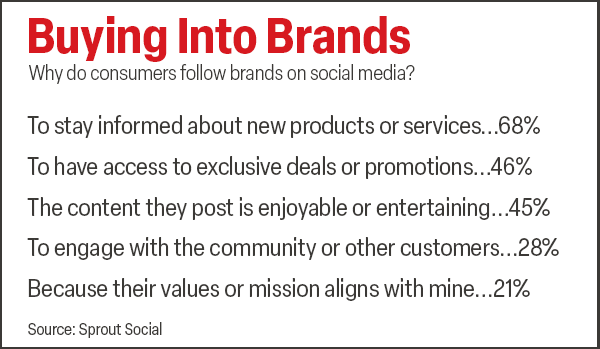 Price it right
There's an element of impulse buying within social commerce, so this may not be the best sales channel for big-ticket items like high-end mattresses or top-of-the-line adjustable bases. Instead, focus on accessories, such as pillows, mattress protectors, silk pillowcases or aromatherapy products. Or feature entry-level mattresses and boxed beds that appeal to younger shoppers, who currently make up most of the social commerce consumers.
"Social commerce offers a great opportunity for lots of different kinds of products — clothing, dog toys, risqué pottery — but luxury products typically aren't successful here," Gurr and McLachlan say. "Because of the risk associated with buying something unseen, consumers are less likely to splurge on something with a larger price point."
Be authentic
As with other social media marketing efforts, your social selling campaigns need to be genuine. "Social commerce success comes from being authentic with your audience," Chew says. "Consumers want to feel connected to your brand. The question is: How you can stand out? You're competing with viral, funny and entertaining content. So, how do you drive people to the purchase line? The key is to do it in a way that's authentic to you and your brand."
Authenticity is critical to an omnichannel strategy, too. You want consumers to get the same vibe from your business — wherever and whenever they encounter you.
Keep the conversation going
Social commerce is conversational commerce. "One of the obvious benefits of social media is that it gives both consumers and businesses a convenient, accessible way to communicate with one another — and that value cannot be understated," Schieren says.
Given the ease of communication on social media, consumers expect the companies they follow and buy from to be responsive to questions and other messages.
"No matter where a customer falls in the sales funnel, social marketers need to have a strategy in place to manage inbound messages and provide efficient, effective support," Schieren says. "If squaring this advice with your team's current bandwidth feels like a tough pill to swallow, don't worry. Providing top-quality customer service doesn't mean 24/7 agent availability."
Chatbots can handle routine requests and questions, allowing customer service teams to handle more complicated matters. When using automated systems like chatbots, be sure to give consumers a quick, direct way to reach a person or they'll get frustrated. You want them to sing your praises on social media, not begin a chorus of public complaints.
Here's another benefit of incorporating chat features: In an article for Shopify, Ferguson notes that "by being available via chat, you help curb the number of users who abandon their purchases."
And the conversation goes both ways. Ferguson recommends using personalized private messages to do everything from offering discounts to promoting new products.
Generate social proof
Social proof is a concept that describes people's tendency to rely on the recommendations and advice of others when deciding what to buy. It's why testimonials, product reviews and third-party awards can be effective marketing tools.
"Social media is a first touch point for a lot of users, which makes highly visible social proof a valuable tool for picking up followers and building an audience," Ferguson says. "When you sell via social commerce, that social proof also becomes a valuable tool for picking up sales."
As part of your social selling strategy, encourage consumers to share photos and videos of the products they bought, and don't forget to ask for reviews and testimonials after the purchase.
"Once you've got some positive reviews, share them on your social feeds in creative ways, whether that's posting user-generated content, hosting a live video with happy customers or simply creating a carousel of positive comments," Gurr and McLachlan recommend.
Stay in control
Social selling offers bedding retailers a host of potential benefits, but we'll issue one caveat: With their often-opaque algorithms and quickly changing tools, social platforms can be unpredictable marketing partners. Savvy retailers will use social selling as part of a broad strategy that includes channels you control — your stores and your e-commerce sites. Taken together, the three channels can give you the best opportunity to reach busy, distracted consumers, wherever they are in their buying journey.
---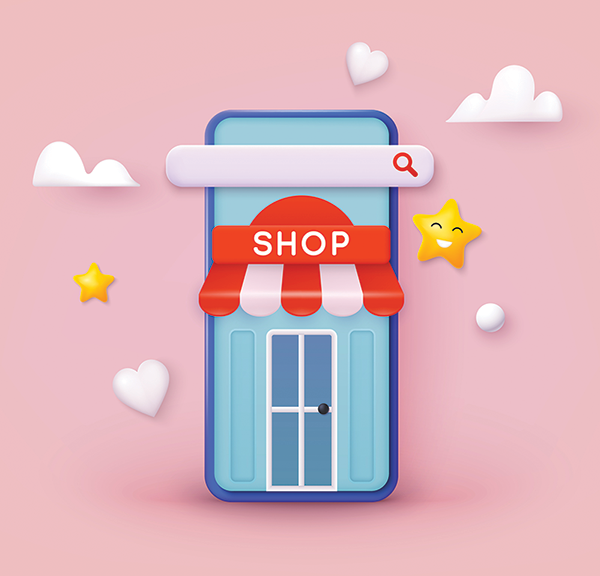 What is Social Commerce?
Social commerce takes different forms. A Facebook Live event could be social commerce if you're promoting products for sale. Some consider peer-to-peer sales on eBay and Craigslist to be social selling.
But for bedding retailers, there are a few social commerce tools that will likely be useful to you. These include:
Facebook Shops
Facebook shops are available within your Facebook business profile. They are customizable and simple to set up. Consumers can make their purchase within the Facebook app or through your website. Parent company Meta's Messenger app makes it easy to communicate with sellers who have questions.
Instagram Shopping
Instagram says that nearly half of its users use the platform to shop weekly, and Instagram's product tags make your content shoppable and easy for people to find them. Like a lot of Meta features, Instagram shopping is tied to Facebook. To set up an Instagram shop, you'll need to link your account to your Facebook business profile. 
Pinterest
Pinterest was one of the first social sites to tap into consumers' desire to buy the products they were researching via social media. "People shopping on Pinterest want something new, but haven't made up their mind yet," the platform says. "They come seeking inspiration, and leave deciding what to buy. Their open mindset leads to bigger baskets, and stronger brand loyalty over time." You can upload your product catalog to your Pinterest business page and tag your posts with Product Pins to make it easier for people to find.
TikTok Shop
One of the newest social selling options, you can set up a TikTok Shop to showcase products. TikTok Shop features an integrated, in-app checkout to reduce friction for shoppers. The platform says its affiliate program allows sellers to "discover, communicate and collaborate with thousands of creators" to extend your marketing reach.
Listen On
If you're a fan of podcasts and want to delve more deeply into social selling strategies, here are three to check out. Find them, as they say, wherever you get your podcasts.
"Unlocking the Power of Social Selling" and "Present and Future Selling Trends With Timothy Hughes." This two-part "The Art of Social Media" podcast features guest Timothy Hughes, CEO and co-founder of DLA Ignite. 
"Tapping Into Social Commerce Success With Meta." On this episode of "Make It Big," Meta's Derek Netto talks social strategies on Meta platforms, particularly Instagram. The episodes first aired in January.
"Why Cashing in on Social Is Easier Than You Think." In this March episode of the "Social Pros" podcast, Lauren Petrullo, CEO and founder of Mongoose Media, says businesses are leaving money on the table by avoiding social commerce. She offers strategies you could use to earn those dollars.