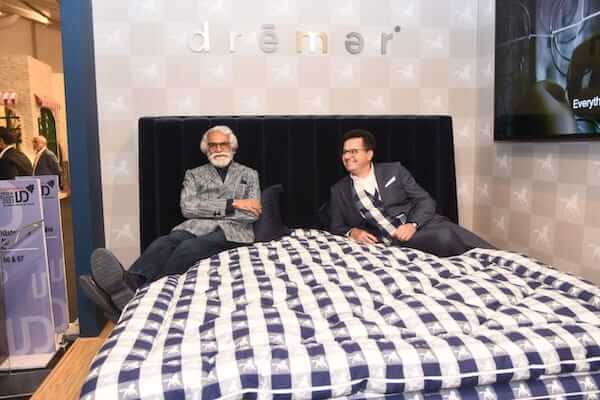 Hästens is marking its 170th anniversary with the launch of its new drēmər bed. Designed by world-renowned interior designer Ferris Rafauli, the new mattress is completely crafted by hand.
"The drēmər bed is a physical manifestation of the brand's mission to make our world a better place," said Jan Ryde, fifth-generation chairman and CEO of Hästens.
Hand-built by Hästens master craftsmen in Köping, Sweden, the drēmər bed (pronounced "dreamer bed") is upholstered with woven fabric designed by Rafauli and based on the brand's iconic horse insignia. It is the same fabric featured on the Grand Vividus mattress and is available in four colors: Traditional Blue, Black Shadow, Natural Shale and Phantom Charcoal.
Each check of the pattern is seamlessly aligned, a process that requires precision from the master craftsmen. At the foot of the bed lies the phrase "drēmər, The Day Is Yours," and at the bed base, a silver-plated brass nameplate reads "drēmər," with the logos of Hästens and Rafauli.
The headboard makes a statement in any bedroom, according to a news release. The velvet panels and side wings come in the same colors as the bed and are padded for additional comfort. Lacquered wooden legs are available in black and blue hues.
Materials include the finest wool, cotton, flax, Swedish pine and horsetail hair, company officials said. The drēmər bed and headboard pay homage to Pehr Adolf Janson, the drēmər who founded Hästens, and the six generations who have played a part in shaping Hästens into the brand it is today.