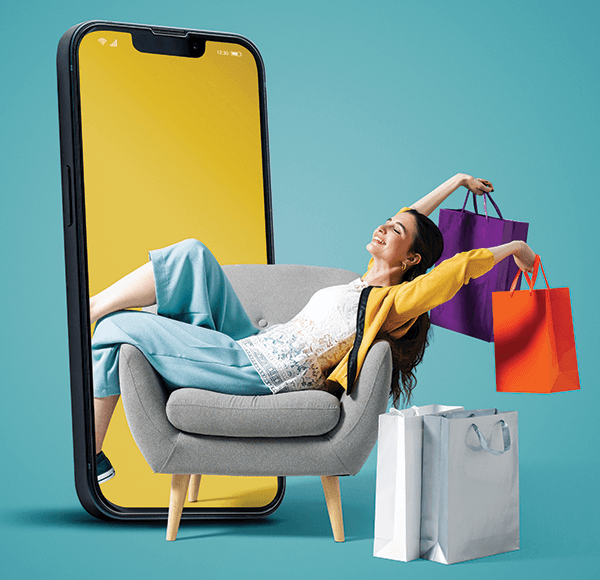 Consumer, tech and economic trends are shaping the world of mattress selling. Addressing them in your 2024 planning can set you up for success next year.
Planning for the Year Ahead
September and October are when many bedding retailers look ahead to the coming year, considering new strategies and initiatives. That means it's also budgeting time, when you calculate what those endeavors might cost — and how much revenue they could generate.
As you begin planning and budgeting, it's helpful to consider larger consumer, tech and economic trends that are shaping the retail landscape. Those most relevant to your retail operation — and intriguing to you — can be part of your 2024 plans. 
1. Consumer Concerns and Financing Options
Addressing Consumer Worries about Inflation
There are signs of inflation slowing, but it remains persistent in the minds of consumers, who still see prices rising — if more slowly — across many product categories. The Federal Reserve raised interest rates again in July in its continuing effort to get inflation back down to its target of 2% and may raise rates again at its meeting Sept. 19-20. 
Inflation remains such an issue for consumers that London-based global consultancy PwC now deems it a source of "friction" in the overall consumer buying process. In its global consumer insights report released in February, PwC notes that "though inflation in a number of markets is coming off the boil, it remains a powerful factor. … Half of consumers are extremely or very concerned about their personal financial situation (50%), with one-fifth extremely concerned (22%)."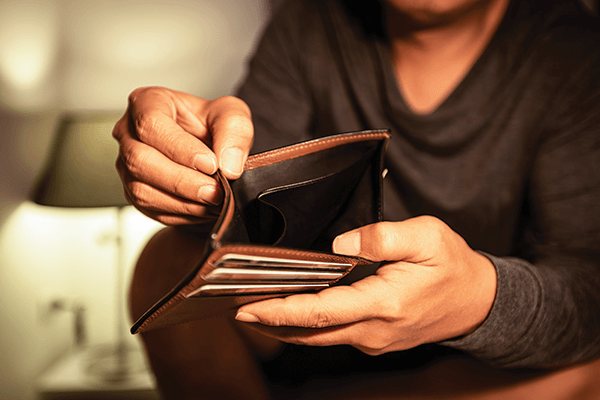 The Rise of Buy Now, Pay Later Financing
One way to combat consumers' concerns about their finances is to offer financing options that allow them to pay for their mattress over time, but take it home today — or get it delivered in a few days. "As American consumers grapple with 30-year inflation highs, a looming recession and uncertainty in the labor market, alternative forms of payments, such as buy now, pay later solutions, are increasingly attractive for retailers and consumers alike, with the trend exhibiting formidable growth," say Bobby Stephens, a principal with Deloitte Consulting, and Simon Chafetz, a Deloitte senior manager. Chafetz and Stephens recently authored a piece on consumer trends for Deloitte U.S., the New York-based arm of the global business services firm.
Buy now, pay later financing allows consumers instant gratification — and we know consumers like instant gratification. The plans are easier for shoppers to qualify for than credit cards and often offer variable interest rates, as well as flexibility in the monthly payment amount and length of the financing.
For retailers, such financing allows you to serve more consumers and, if you partner with outside firms to handle the process, you can serve those customers with less bother on your end. In the July/August issue, Sleep Savvy examined in more detail how companies like Katapult and Snap Finance offer no-hassle financing programs for retailers. To read more, search for "Partners in Building a Better Business" on SleepSavvyMagazine.com or, if you prefer, flip through the July/August digital edition on the website.
So, if you don't offer financing, now might be the time to start. And if you do, you may want to shop around to see if a different financing partner can offer you and your customers a better deal.
2. Adapting Retail Spaces for Changing Shopping Habits
Reimagining Retail Spaces for Online-Savvy Shoppers
A large retail space with 40, 50 or even 60-plus mattresses might have been ideal when consumers' first step in researching bedding was visiting a brick-and-mortar store and wandering around till they found a mattress that suited them. But across demographic groups, today's shoppers do much of their research online, delving into product specifications, testimonials, reviews, explainer videos and influencers' social posts. Combine that with a pandemic-accelerated trend of online shopping and the result is that consumers see brick-and-mortar stores differently. Physical stores are increasingly places to pick up a purchase or a last stop in making a final decision — a place where shoppers can choose between a few products they're interested in. 
The Role of Curation and Well-Trained Associates
Savvy retailers curate a selection of the best products for their customers, especially those not available elsewhere in the area, and then employ well-trained retail sales associates who can answer any lingering questions and make the buying process a smooth one for shoppers. And that means you don't need a cavernous store — and the more expensive rent and other costs that come with a larger footprint.
"This approach of rightsizing by resizing stores is picking up steam … as retailers seek out new, innovative trends to reach the right consumers with the optimal physical footprint," say Deloitte's Stephens and Chafetz. Some of the most successful scaled-down stores incorporate "digitally enabled, streamlined shopping experiences" to become "hubs of digital fulfillment."
3. Sustainability in the Bedding Industry
Consumer Demand for Sustainable Products
Seeing the bedding industry's commitment to sustainability, the International Sleep Products Association is holding its second Sustainability Conference Sept. 13-14 in Charlotte, North Carolina. And surveys continue to show consumer demand for corporate action on sustainability. PwC's recent consumer insights survey found that eight in 10 consumers would pay more for sustainably produced items, such as locally grown produce or items manufactured with a lower carbon footprint. Specifically, four in 10 would pay 10% more, and one in 10 said they would pay 30% more, according to the PwC survey. Recent Better Sleep Council surveys have found a similar willingness among consumers to pay more for sustainably produced mattresses. 
Interestingly, research from global marketing research firm GWI indicates that while people are concerned about the environment, they are also overwhelmed by news of the worsening climate and other environmental "doomism," says Jason Mander, chief research officer for GWI, a London-based global marketing firm. But GWI research also has found that "corporations are more trusted than the government" to make positive changes regarding the environment. That gives bedding manufacturers and retailers the opportunity to make a real difference — and earn the goodwill of consumers. "If they're able to do positive things when politicians can't, it may help break through that doomerist mindset," Mander says.
Incorporating Sustainability in Retail Locations and Products
Mattress retailers can meet consumer demand for sustainability through a variety of ways, starting with greening up your brick-and-mortar locations, distribution centers and headquarters. Are you going to rightsize any of your locations? Those new stores could incorporate environmentally friendly paints, flooring and lighting. Same goes for store remodels. 
On the product side of things, manufacturers continue to roll out sleep products with recycled and recyclable components, plant-based foams and other sustainable materials. You can make it a priority to carry environmentally friendly bedding products — and put them at the top of your shopping list for the upcoming High Point Market Oct. 14-18.
4. The DTC (Direct-to-Consumer) Challenge
The Evolution of DTC Brands in the Mattress Industry
A decade ago, digital direct-to-consumer bedding brands with big ad budgets, like Casper, helped get consumers comfortable with the idea of buying mattresses online, and they upended the mattress industry when they began heavily marketing boxed beds delivered directly to consumers' front doors. With the arrival of those brands, many components suppliers became boxed bed manufacturers and fulfillment centers, while machinery makers unveiled new equipment to make compressing, rolling and boxing a wide variety of mattress types faster and easier. Over time, those DTC brands formed partnerships with more traditional retailers and began opening their own brick-and-mortar locations so shoppers can touch and feel the mattresses before buying.
Not just in bedding but across product categories, "consumers are increasingly making the decision to eschew traditional middlemen and marketplaces in favor of buying directly from brands," PwC says in its recent consumer insights report. "A majority of consumers (63%) say they have purchased products directly from a brand's website, and we expect that number to grow. An additional 29% say that although they haven't done so yet, they are considering the D2C option."
Strategies for Bedding Retailers in the Age of DTC
PwC goes on to encourage manufacturers to follow the DTC model by "bypassing their retail partners." Sleep Savvy, which believes deeply in the value that mattress retailers provide shoppers, isn't going to endorse that idea. But bedding retailers need to find ways to address competition from both entrenched DTC brands and newcomers. That can mean partnering with a DTC brand so that you are the retailer that carries its products in your market, giving consumers an exclusive place to try mattresses they've seen online. Or you can offer the things that consumers say they like about DTC brands but in another way. According to PwC research, consumers say "the main reason they are drawn to D2C websites is the authenticity of products." They also like the "competitive pricing" and "better availability of stock" they find when shopping brands directly. Those are factors omnichannel and traditional retailers can easily compete with.
5. Diversifying Internet Search and Social Media
Beyond Google: The Changing Landscape of Internet Search
Google is such a go-to search engine that it became a verb, even if people are "Googling" on a completely different search engine. And while Google still dominates internet searches — some estimates put its dominance as high as 91% — there are other options, from Bing to DuckDuckGo and more. 
Internet search is diversifying in other ways, too. A significant — and depending on your perspective, depressing — number of product searches begin on Amazon. Research from Ottawa, Ontario-based online shopping platform and service provider Shopify shows that "Amazon tops the list for online shopping searches among U.S. adults, with 63% reporting they use the site to discover products."
Younger consumers increasingly use social media, in particular TikTok but also YouTube, Reddit and Instagram, as de facto search engines. For such users, social platforms are not just a place for dance videos and makeup tips. They turn to them to read news, to research topics they're interested in and to find product recommendations. Google's own research has found that 40% of internet users ages 18-24 head to TikTok or Instagram to start an internet search. Those folks are the next generation of mattress shoppers.
With Google still dominating search, retailers shouldn't abandon their marketing efforts through its search engine, but diversification in internet search means you should spread online marketing dollars and have a presence on more social platforms. When shoppers go searching for bedding, you want them to find you first.
6. Harnessing Social Media, Especially TikTok
And speaking of social media, if you don't have a TikTok strategy, it's probably time to get one. 
While Meta's Threads got a ton of media attention when it launched this summer and wracked up millions of users in just a few days, it's unclear if its initial popularity will last. And X (formerly Twitter), well, let's just say X is going through some things. But TikTok — despite threats by lawmakers to ban the company because of its Chinese ownership and related potential privacy threats — is today's social media darling, especially with younger consumers who are building shopping habits and brand loyalties.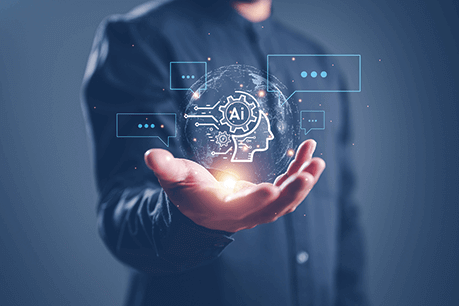 The site became shoppable with the launch of TikTok Shop last year. "U.S. e-commerce livestreaming and owned fulfillment centers are on the horizon — building on the #TikTokMadeMeBuyIt phenomenon," reports Insider Intelligence, a New York-based digital research and analysis firm. (For what it's worth, TikTok says its users are 1.7 times more likely to rely on it than other platforms to find new products.)
Although still focused on video, TikTok recently rolled out text posts to broaden the platform's capabilities and reach.
Even given all that, you may still decide TikTok isn't the best place for your retail operation. That's fine. As social platforms rise and fall in popularity with various groups, retailers should continually refine their social strategies. Identify which platforms your target customers prefer today and concentrate your efforts on those. Shopify's research shows that "three-quarters of consumers will buy from a brand if they have a good experience with it on social media and more than seven in 10 like the convenience of buying products while they surf social media."
6. The Impact of AI on Retail
Artificial Intelligence's Role in Retail Transformation
We couldn't give you a rundown of trends shaping retail without talking about artificial intelligence, which is transforming retail — and virtually every other aspect of life. At retail, advancements in AI are doing everything from improving the chatbots that aid online shoppers to helping retailers better track inventory and predict sales trends.
Leveraging AI for Customer Support and Training
You can use technology like ChatGPT to generate email responses to customer queries or to create ads and marketing messages. You can also incorporate such technology into training sessions for RSAs as they learn the best way to respond to shoppers' objections about price or other elements of the potential sale. 
With adoption of more AI tools, retailers might want to rethink staffing and how to best use the skills of its employees. A recent McKinsey Global Institute report estimates that in the next seven years, AI could help automate 30% of the hours currently worked across the U.S. economy. "Office support, customer service and food service employment could continue to decline," according to the "Generative AI and the Future of Work in America" report from the Washington, D.C.-based center for business and economics research.
Preparing for a Successful 2024
Navigating Trends for a Profitable Year Ahead
Watching broader retail trends and anticipating how they might impact your operations can help you plan for a profitable 2024. Regardless of what shifts are ahead, savvy retailers should stay focused on helping their customers get a better night's sleep. That's an enduring mission that transcends trends.
Julie A. Palm is lead wordsmith at Palm Ink LLC and is a past editor in chief of BedTimes and Sleep Savvy magazines. You can contact her at japalm623@gmail.com.