Shifman Mattress Co. is building a design trade program, being sure to separate designers from retailers.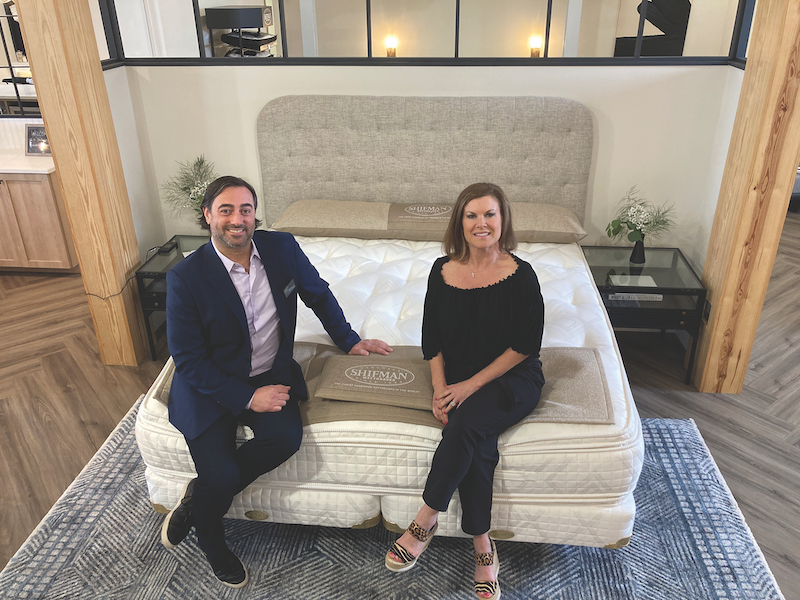 At High Point Market in October 2021, Shifman Mattress Co. quietly launched a design trade program. The 130-year-old family bedding company realized it was missing out on a lucrative distribution channel — the highly affluent who do not go to retail stores and only shop through their designer.
"We have been a retailer-only
company for as long as I can remember," says Bill Hammer, president of the Newark, New Jersey-based business. "But the development of the design community and the strength of the design community over the past 20 years has gained tremendously. How designers shop for their clients has really changed the landscape."
Hammer is right.
According to the U.S. Bureau of Labor and Statistics, the interior design profession has grown by 30% since 2005. Today, most national retail chains and some regional furniture chains have a design trade program — and brands are following suit.
The trend started in the early 2000s, with the rise of HGTV and Bravo TV fueling consumer interest in designers. Then, the 2008 recession sparked retailers and manufacturers to look for a wider audience. Designers made perfect sense because the average consumer may buy a mattress every seven years, whereas a designer may buy seven mattresses in one year — or more if they have commercial clients, such as hotels.
While hiring designers is becoming more mainstream for middle- and upper-middle-class consumers, Hammer is homing in on the affluent, because that's the market for his handmade, luxury mattresses which can cost upward of $10,000.
"We identified that we were
missing that entire channel of people who would not find our products because they wouldn't go to retail stores," Hammer said. "And we wanted to make them available to those individuals."
Starting small
Shifman chose a soft launch to give the company time to evaluate the market and craft the product around the trade program. "We've been talking to many, many people in the design community about how to effectively make these mattresses available in the best interest of the designers and the consumers," Hammer said.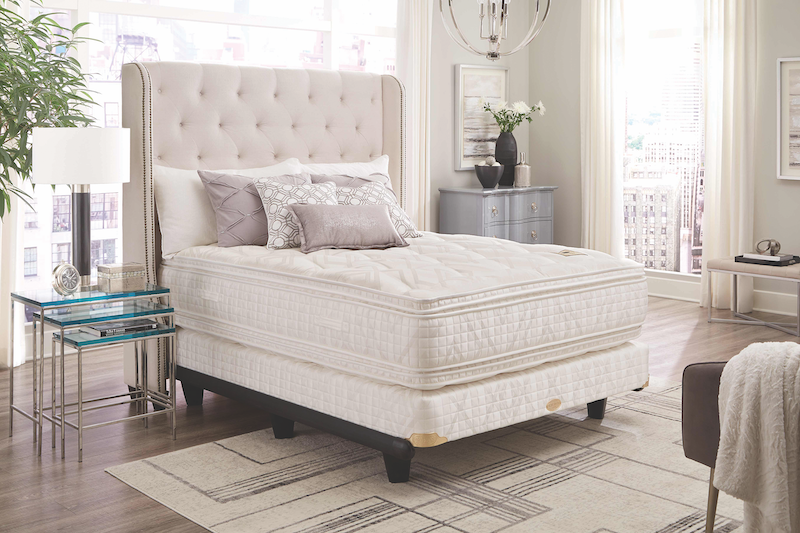 Interestingly, like wealthy consumers, most designers do not shop retail either; they seek out discounted programs at trade-only sources. In a study conducted by Business of Home in 2018, designers reported shopping retail for their clients about 11% of the time.
So, if the affluent aren't shopping at retail stores and neither are their designers, conceivably the only way to reach a high-net-worth audience is by starting a trade program — like Shifman did.
Hammer stresses that its program is mutually beneficial for designers and the company. Not only did Shifman start the program — the company also developed a special collection, Inspired, just for designers.
"We've made it simple and easy for a designer to choose a comfort level for their customer," says Alison
Minella, marketing director for Shifman. "Being a former interior designer, myself, I know the challenge firsthand: Going through a sea of mattresses to try and pick something for your customer is not an easy task.
"Therefore, having this simplified program that offers extreme comfort and high natural content in a luxury mattress makes it easy for a designer to feel confident and choose a mattress for their customer."
The Inspired collection comprises four models, all named after 20th-
century icons of interior design: the most luxurious, plush (Elsie) De Wolfe pillow-top, the medium-firm (Julia) Draper pillow-top, the firm (Billy) Baldwin and the more value-priced (Michael) Taylor.
Business structure
So, logistically, how does this design trade program work?
Shifman is taking a "separation of church and state" approach: It is intentionally separating retailers from designers. "Our retailers have been the lifeblood of this business for much longer than I can take credit for," Hammer acknowledges. "We're coming up on 130 years."
Further, the company is not dealing directly with designers — it's using design centers as an intermediary.
"The structure is like other home furnishings companies in that we sell our products at the wholesale price. And then the agent, the design firm, will offer their programs to independent designers," Hammer says.
"We're a manufacturer and a wholesaler, and so it's up to those agents … the design centers, to expand their business the way they do it with other home furnishings," he continues. "I like to argue this is fine upholstery; it happens to be a mattress and a box spring. And it shouldn't be handled any different."
Typically, designers receive, on average, a 20% discount off the list price from retail trade programs, according to Business of Home. For trade brands, that discount can increase to 30% to 50% off. Sometimes, manufacturers offer both a discount to designers, plus a commission.
Shifman is removing itself from this equation and leaving it up to the design centers to work with designers directly and set the pricing.
"We're doing this in a way that's not only protecting retail, which is very important to us … it's also making sure that we partner with the right design firms," Hammer says. "We're not a volume shop; we take our time and make bespoke mattresses. And we take our time and choose our partners.'
Now the company is in talks with design showrooms and large design centers to represent the brand and make it available to the design community. They're seeking out design showrooms in multiple major markets such as Atlanta, Chicago, Dallas, Houston, Los Angeles, Miami and New York, among others.
"I think in another market or two, we will have much more detail to share," Hammer says. "Now we're focusing on educating the design community on who we are, what we have available, and why that's beneficial to them and their clientele."
Minella sums it up: "At the end of the day, we want this to be as successful as all our other product lines. The goal is to reach the right people and help them to become successful."