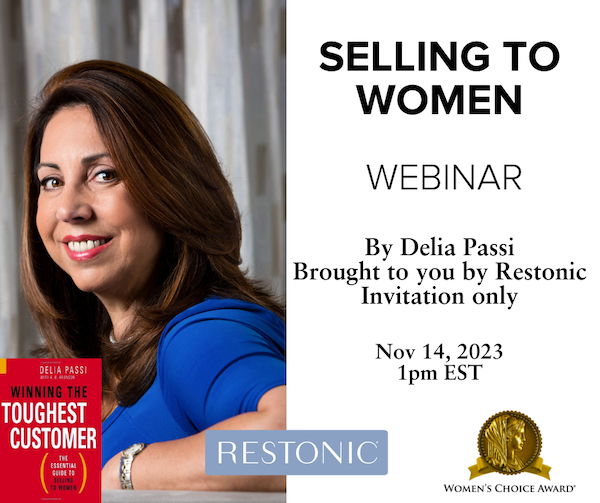 Just in time for the holiday sales rush, bedding company Restonic will host an exclusive webinar, "Selling to Women," on November 14 at 1 p.m. EST. Created in collaboration with Women Certified, an organization that researches women consumers and consults with companies that want to target them more effectively, its content will build on the 2022 Women Certified and Restonic sleep research project, a survey on the sleep habits of Millennial, Gen X and Boomer women and their mattress-buying experiences.
Its results helped inform Restonic retailers about how to target those demographics and now, will do the same ahead of Black Friday. "In recent years, the rapidly changing digital landscape has transformed how customers connect with and interact with brands and retailers throughout their purchasing journey.
The insights from Delia Passi, CEO, and founder of WomenCertified, into how women shop for mattresses will provide us with a better understanding of customer expectations, ultimately leading to a smoother buying experience and sustainable growth for our retailers," says Julia Rosien, vice president brand and digital marketing Restonic. For a calendar invite to the webinar, reach out to Rosien or Laurie Tokarz, president of Restonic.