NEWS RELEASE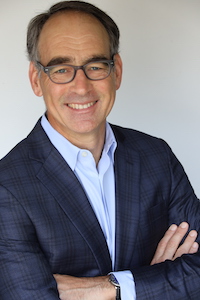 DORAVILLE, Ga.–(BUSINESS WIRE)–Serta Simmons Bedding, LLC (SSB), a leading global sleep company, today announced that Mark Genender, Chairman of the Board of Directors, has been appointed Interim Chief Executive Officer. He succeeds Charlie Eitel, who has stepped down as CEO, effective today.
The Board of Directors has initiated a search process for the company's next CEO to identify and review candidates.
"We are grateful that Charlie joined SSB as CEO at an important time. He strengthened our retail relationships and put leaders in place to accelerate our turnaround," said Genender. "As I step into the Interim CEO role, I am committed to working closely with the management team to ensure a smooth transition as we continue to execute on our turnaround strategy. Looking ahead, SSB remains focused on continuing to innovate, investing in – and reinvigorating – our powerful brands, enhancing our retail partnerships and operating a high-performing supply chain that delivers industry-leading product quality and customer service."
Genender will lead an experienced leadership team, including:
Dominick Azevedo, Chief Sales Officer;
Rob Burch, Chief Operations Officer;
Kristen McGuffey, Chief Legal Officer;
Esther Ni, Chief Human Resources Officer;
Tim Oakhill, Chief Marketing Officer; and
Lisa Wyn, Interim Chief Financial Officer.
"It has been a privilege to join SSB and set the course for the company's future," said Eitel. "After discussions with the Board, I have decided to step down as CEO. I know that I am leaving the company in capable hands."
About Mark Genender
Mark Genender is the Chairman of our Board of Directors and Interim CEO at Serta Simmons Bedding. Mark is also a Managing Partner at Bristol Growth Capital, LLC, a growth and early-stage investor in the consumer/retail and media and technology sectors. Genender previously served in senior investment roles at Eldridge Industries and in the same role at the predecessor entity, Guggenheim Partners. Prior to joining Guggenheim, Genender was a Partner and Portfolio Manager at Red Mountain Capital, co-founded Star Avenue Capital, a consumer growth equity vehicle, and served as a Managing Director/Partner at Fenway Partners. While at Fenway Partners, Genender served as a Director on the Simmons Bedding Board, working very closely with management. Genender received his A.B. from Princeton University and received his M.B.A. from INSEAD.
About Serta Simmons Bedding
Serta Simmons Bedding (SSB) is one of the leading global sleep companies. With a 150-year heritage in delivering industry-leading sleep solutions and a mission to help people sleep better so they can live healthier lives, the company is headquartered in Doraville, GA, and owns top brands such as Serta®, which has five other independent licensees, Beautyrest®, Tuft & Needle® and Simmons®. For more information about SSB and its brands, visit www.sertasimmons.com.